Inside Jaguar Land Rover Classic Works
Jaguar Land Rover Classic Works is said to be the largest classic car workshop in the world. We get a look around
Hidden away on an industrial estate on the site of the old Peugeot factory in Ryton, Coventry, sits another great automotive name – but it's one that has made an even bigger impact on UK motoring history.
Jaguar Land Rover Classic Works has many roles, including contributing to the brand's bottom line. Auto Express was invited to look around what is claimed to be the largest classic car workshop in the world.
• Best Jaguars: the marques all-time greats
Vehicles such as the fabulous Jaguar XKSS continuation model – recently crowned Car of the Year by our sister historic car title Octane – are handbuilt on the premises. The XKSS was originally made as a road going version of the Le Mans-winning D-Type in 1957. Only 16 were built, as the final nine cars were destroyed by a fire at Jaguar's Browns Lane factory.
Sixty years on, these nine have been revived and will shortly be delivered to customers, each of whom has paid more than £1million. A handful of the cars are still being fettled as we're shown around – and similar projects are rumoured to be in the pipeline.
Then there are the 'reborn' models – either Series One Land Rovers or Jaguar E-Types. These cars appear to be factory fresh, but are in fact created from a base machine that has been sourced by the Classic Works team, and restored to a customer's exact specification.
We're shown a tatty, left-hand-drive E-Type that's awaiting restoration. Our guide is Tony O'Keeffe – a Jaguar Land Rover man for 38 years, who's now running guest relations for Classic Works. "Our main challenge is getting the donor," O'Keeffe tells us. "We have a team of people looking for cars, sometimes specific models, for customers. Everything is customer led."
The E-Type we're shown has just been imported from the US, and it has one rather unusual accessory that the team discovered when it took delivery of the car. Inside the glove compartment is a bespoke gun holder. Thankfully the firearm has gone, but this is a feature that will be retained when the model's full restoration has been completed.
Even though these vehicles look 'as new', they're sometimes modified to suit, including switching from left to right-hand drive. "We want them to be driven," says O'Keeffe. "To that end, we can fit electronic ignition, improve the cooling and even add air-con."
The cost for this work? Around £295,000 for an E-Type 4.2 – including VAT and the purchase price of the vehicle. When you consider £150,000 of that pays for a 15-month restoration (that will eventually come down to nine months), it doesn't seem too bad.
On show in the Classic Works foyer is also a selection of cars for sale, including a beautiful XK8 convertible with a mere 35,000 miles on the clock – yours for only £37,000 complete with a one-year warranty. The final piece of the Classic Works jigsaw is the customer servicing arm – and we've brought a willing volunteer along to experience how it works.
Partnership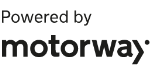 Need to sell your car?
Find your best offer from over 5,000+ dealers. It's that easy.
Auto Express reader Charles Porter has a 1979 XJS in white – just like the one Ian Ogilvy drove as Simon Templar in seventies TV series The Saint. Porter's car seems mint, but it's here to undergo a complete health check.
Service manager Edward Harvey is in charge, and he gives us more details about what's involved. "To develop it, we've researched what our rivals do and looked at motorsport," he tells us. "So it's designed to be the most in-depth assessment there is.
"A day's health check will add value to a car," Harvey continues. "Ninety-five per cent of cars go on to have work done, and we treat every one like a project – it's all about what the owner wants. We'll start with an exterior review looking at the paint, gloss and seals, while inside every switch and knob will be tested. Then it's on to the ramp to check the mechanicals."
He adds: "Any work we carry out is about authenticity – we steer clear of concours jobs. It's about restoring cars, doing things such as putting original radios back in. And often we have to look all over the place to find them – even eBay."
As with the reborn cars, most of the work is carried out on site, right down to engine rebuilds. Meanwhile, any missing parts that can't be found on the shelf (a thriving parts business is run out of Classic Works) can be recreated using original blueprints and with full JLR technical backing – even using 3D printers.
As Harvey's team of technicians crawls over the XJS, we're treated to a tour of the entire heritage collection that sits in its own hangar at the back of the building. This has to be one of the best-kept secrets in motoring, with rows and rows of classics split over two levels. There are the expected models from Jaguar and Land Rover, as well as past concept cars, plus rare items such as a Jaguar XJS Lynx Eventer and models from other marques. The collection is vast and varied.
With the XJS still up on the inspection ramp, we catch up with Tim Hannig, director of Jaguar Land Rover Classic Works. We ask him why it took so long for Jaguar Land Rover to do something like this.
"There were various elements that needed to fall into place," he explains. "First of all, the company has been through thick and thin, and you need a certain degree of courage to do something like this and invest in it. The time is just right now."
He continues: "There's a deep understanding and confidence that the history of the two brands is not only something to celebrate, but is also something that differentiates today's products from others out there. This is the DNA – the roots of today's cars."
The Classic Works journey started three-and-a-half years ago, when the heritage side of the business was put under the wing of the new Special Operations division. The first car to emerge was the Lightweight E-Type, another continuation project like the XKSS.
"Then I joined in September 2015, with the task of building a sustainable business," says Hannig. "We grew to eight different locations in the Midlands, before moving here to Ryton in June 2017. Now we have 148,000 sq ft, around 100 people – which will eventually rise to 200 – and 1.2 million drawings on microfiche that are in the process of being digitised."
• All-electric Jaguar E-Type Zero prototype ride review
So this is a classic car business with a bold future – but right now it's time to check on Charles Porter's XJS. It's off the ramp, and the team is compiling the health-check results. Before a formal and expensive-looking document is produced, Edward Harvey takes us through his findings. "We use a flag system for each area," he tells us. "It's red for something that's likely to be an MoT failure, amber for something that we'd recommend being done, and green where it's an opportunity to improve the car."
The good news for Porter is that there's no red on the form – his XJS is in good nick. But there are plenty of opportunities to make his already excellent Jaguar even more special. "I'll definitely be bringing it back here," he says. "It feels like the car is coming home."
That's Classic Works' aim: to become the go-to place for classic car owners and buyers – and so have a knock-on effect on the whole Jaguar Land Rover business. We'd say it's well on the way to doing exactly that.