Jaguar I-Pace - best luxury cars
The Jaguar I-Pace is packed with clever technology and an luxurious interior which makes it quite possibly the best electric car on sale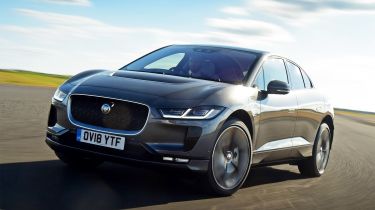 The Jaguar I-Pace is currently the first in what is set to become a very competitive market for luxury electric SUV's. Mercedes, Audi and BMW are all set to join with their own representation in the next few years but for now the Jaguar has the market to itself.
What about the Tesla Model X you ask? It is certainly an electric SUV but it cannot compare to the I-Pace in terms of luxurious feel. The cabin of the Tesla suffers too much from both poor material and build quality.
Inside the I-Pace, the occupants are surrounded in a sea of leather, polished wood finishes and aluminium while the huge panoramic glass roof, thin A-pillars and large windows create a very airy cabin. Jag's new Touch Pro Duo infotainment system (comprising a 10-inch touchscreen on the dash and small five-inch display on the centre console) is standard on the I-Pace. While it looks slick it is marred slightly by being confusing to use when attempting to adjust the cars settings.
However the I-Pace excels in its brief of bringing electric vehicles to the mass market and has won our 2018 Car of the Year award to prove it.
Top 10 best luxury cars
2. Range Rover
6. BMW 7 Series
7. Audi A8
9. Jaguar I-Pace
10. Lexus LS