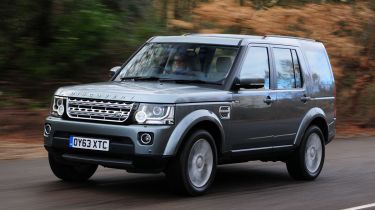 New price: £40,005 - £59,465Average percentage retained: 58 per cent
Yes, it's another SUV - and, in fact, another Land Rover. The Range Rover Evoque does very well for residual values, but the Discovery's incredible off-road ability, practicality and comfortable interior all contribute to a place in the list of the top 10 slowest depreciating cars.
It can seat seven, and take them anywhere - on or off the road - in comfort. It's the ultimate all-round family car. It's not particularly sporty or cheap, but the smooth ride and strong residuals should make it a perfect choice for many.