Porsche Panamera - best luxury cars
Is it a luxury car? The Porsche Panamera is certainly luxurious but it has the soul of the sports car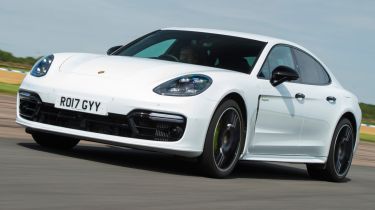 Like the Porsche 911, the Panamera is a masterclass in evolution ahead of revolution when it comes to its development. While it hasn't been around anywhere near as long, it's clear that the Mk2, launched in 2016, is a logical progression from its predecessor.
Thankfully, that means it looks more appealing than the original. The lines have been smoothed out, yet the 911 styling cues remain, while the driving experience has been enhanced to boost its range of ability.
It's just as driver-focused as before, so it's a pleasure to drive quickly, and it has performance by the bucketload, but the air-suspension can be switched to comfort mode at the press of a button to keep back-seat occupants comfortable and unruffled.
As before, there are standard and S models, rear and four-wheel drive is available, plus E-Hybrid, Diesel, Turbo and Turbo S models to choose from.
Top 10 best luxury cars