New Porsche Taycan Turbo S 2019 review
The new all-electric Porsche Taycan has finally arrived, but is it as good as the stats suggest? We find out…
Find your Porsche Taycan
Offers from our trusted partners on this car and its predecessors...
Or are you looking to sell your car?
Advertisement
The new Porsche Taycan could well be the finest and most complete electric cars we've ever driven. It handles like a sports car, with savage acceleration and an agile, rewarding chassis – yet offers four seats and a usable range. Price will limit its popularity to begin with, but if the entry-level models are anything like as good as this top-spec Turbo S – and we've little reason to doubt they will be – the Taycan could go from being a great EV, to being a great car full stop.
Every time a new electric car launches, the clichéd 'Tesla killer' catchphrase comes into question. The US tech giant seems to be the benchmark against which all new EVs are measured – and never has this been more true than with Porsche's inaugural electric sports saloon: the Taycan. 
Despite the fact it was only revealed at this month's Frankfurt Motor Show, we're already behind the wheel of Porsche's first full-EV. It's based on completely new platform, which will later underpin cars like Audi's sleek e-tron GT.
On paper, the Porsche has more than enough power and performance to rival the very quickest Teslas, yet bosses insist there is more to the Taycan than straightline speed. That bespoke platform immediately elevates it above many of the latest luxury EVs; cars like Mercedes EQC, which are based on existing petrol or diesel cars, feel heavy and cumbersome in a way the Taycan does not.
It's agile, like any Porsche should be. The Taycan is squat and wide, which not only cuts a sharp and instantly recognisable silhouette on the road, but helps lower the centre of gravity, too. The driving position has more than a whiff of 911 to it; you sit just inches from the ground, with the upright wheel close to your chest. There's a fine precision to the controls, with a balanced weight to the well-assisted steering. 
Acceleration is little short of violent. The innovative two-speed transmission has been designed to offer brutal acceleration, mated with maximum efficiency at high speeds. With 751bhp and 1,050Nm of torque there is absolutely no scenario where you could wish for more power; away from the line the Taycan has the ability to leave your breakfast in the bushes – it really is savagely quick. Porsche claims the 0-62mph time of 2.8 seconds is repeatable, too, in a way it might not be in a Tesla Model S. 
The Taycan uses the same drive modes (Normal, Sport, Sport+) as a petrol-powered Porsche, albeit with an additional 'Range' setting that pushes the car into its most efficient state. Far from this being a slow and steady, power-restricted set-up, the saloon feels plenty quick enough for this to be most people's default drive mode. It'll cruise at motorway speeds using only the front wheels, maximising efficiency and thus distance it can travel on a single charge.
Of course, if you dial things round to Sport or Sport+, the Taycan sharpens its settings and displays a heroic nimbleness for something weighing more than two tonnes. There isn't the same adjustability on the throttle as you might get in a Panamera GTS, but the brakes have a delightful consistency – there's no step between the regenerative set-up and the friction brakes; something that often plagues cars like this with an inconsistent feel.
Partnership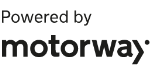 Need to sell your car?
Find your best offer from over 5,000+ dealers. It's that easy.
Speaking of that regenerative set-up: Porsche says you should be able to do 90 per cent of your driving on one pedal, but unfortunately this isn't quite true. There are two settings, but even the stronger mode doesn't slow the car sufficiently to prevent you regularly applying the brakes – especially around town.
Our car had the Porsche Electric Sport Sound pack – it's standard on the Turbo S, but a £354 option on the Turbo – that attempts to make your Taycan sound like a V6 rather than an EV. In short, it's irritating, and only harms the car's hushed progress. We shut it off almost immediately, preferring to bathe in the car's impressive refinement instead.
Up front, the Taycan is very quiet, but it's much louder in the back. Once you dip under the sloping roofline space isn't too bad, but you sit perched over the rear axle and those huge tyres generate significant road noise. It's dark, too, thanks to the letter box-style rear window and black headlining.
The boot is a good size, however. Despite measuring only 366 litres (less than a Volkswagen Golf), with some considered stacking we managed to fit all our camera gear and luggage in the back – forcing just a single backpack into the Taycan's 81-litre nose. A Panamera is still more practical due to its hatchback tailgate.
Porsche claims this top-spec Turbo S, with its 93kWh battery, can do up to 256 miles on a single charge – according to the WLTP test regime. The less powerful Turbo ups this to 279 miles. We fell slightly short, but it's hard to complain as we were carrying an extra 250kg – around 220 miles should be an achievable figure in day-to-day driving.
We made use of the rapidly-expanding IONITY charge network, which currently comprises 147 stations across Europe. This number will more than double (to 400) by the end of next year, though availability in the UK will remain limited. The Porsche can accept a flow of up to 270kW, which means it can charge from five to 80 per cent in just over 20 minutes. That's faster than a Tesla Supercharger and makes the Taycan truly usable over long distances.
It's impossible to draw any real conclusions on ride comfort, as the roads on our 500km (310-mile) Swedish test route were pancake smooth from start to finish. The mix of 21-inch wheels and three-chamber air suspension is a curious one, and while we'll have to wait until we try the Taycan in the UK to deliver a true verdict, our experience of similarly specified Panameras would suggest things will be just fine on battered British tarmac. 
The Taycan is Porsche's vision of the future, and as such, it ditches the familiar analogue rev counter for a fully digital display. That forward-thinking layout extends across the whole dashboard, in fact, with two more screens on the centre stack, and another on the passenger side – allowing you better half to keep an eye on things like speed, nav and trip info. It feels like a gimmick, however; we switched it off after only a couple of miles. 
Elsewhere, quality, fit and finish is excellent – as it should be on a car costing almost twice as much as a well-equipped Panamera. Still, standard kit includes 18-way electrically operated sports seats, Matrix LED lights, two-zone climate control and Porsche Communication Management (PCM) with online sat-nav. The options list is extensive, with countless colours, wheel choices and interior trims. Ceramic brakes are just £581, but you'll pay £3,245 for the Burmester 3D surround sound system.