New Porsche Taycan Turbo S 2019 review - pictures
Visit/porsche/taycan/108629/new-porsche-taycan-4s-2019-review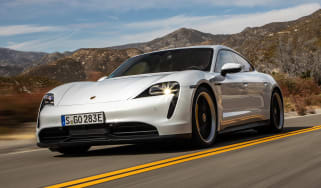 New Porsche Taycan 4S 2019 review
The Porsche Taycan 4S is the new entry-level model in the brand's all-electric range, but is less actually more?
Visit/porsche/taycan/107977/new-porsche-taycan-turbo-s-2019-review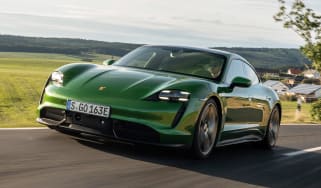 New Porsche Taycan Turbo S 2019 review
The new all-electric Porsche Taycan has finally arrived, but is it as good as the stats suggest? We find out…
Visit/porsche/taycan/106803/new-porsche-taycan-prototype-review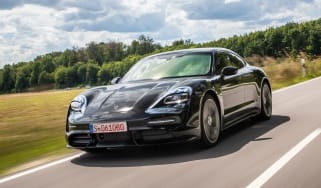 New Porsche Taycan prototype review
Our first drive of the Porsche Taycan reveals sports car DNA
Visit/bentley/continental-gt/351832/bentleys-built-horse-themed-continental-gt-convertible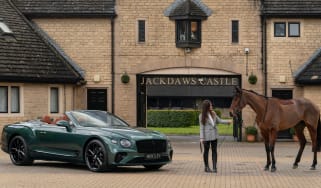 Bentley's built a horse-themed Continental GT Convertible
The bespoke Continental GT Convertible Equestrian Edition features tweed door panels, a walnut dash and gold "horse and rider" emblems
Visit/modern-classics/351953/most-wanted-cars-2020-poll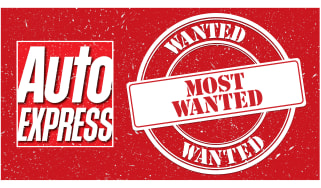 Most Wanted Cars 2020: poll
Decide which classic car you would most want to see brought back from the dead by an all new model
Visit/bmw/4-series/107632/new-2020-bmw-4-series-spotted-undergoing-development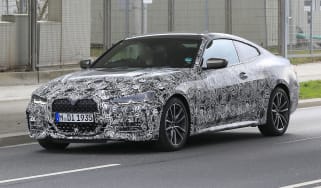 New 2020 BMW 4 Series spotted undergoing development
A near production-ready version of the latest BMW 4 Series Coupe has been spied, wearing a pair of huge kidney grilles.