Winter car testing and spotting prototypes in the Arctic Circle
Arjeplog, Sweden plays host to the world's car manufacturers every winter - we find out why they all flock to Colmis Proving Ground
"More gas, more gas – it's virtually impossible to spin!" are the confident instructions from our co-driver as we career sideways in a Ford Focus RS, worryingly close to the thick snow banks around us.
And while our gut reaction is to slam on the brakes and panic, we keep the faith with our experienced engineer in the passenger seat, kicking the throttle and tweaking the wheel. The hot hatch bites and stabilises, while the impressive slide continues in a cloud of pure white snow that covers our rear window. It's a remarkable and addictive feeling made possible by hours of research, testing and tuning by experts on the banks of this bitterly cold, frozen lake.
The Drift Mode system on the Focus RS that's made us look like we're ready to take on – and win – the World Rally Championship is just one of many magic tricks developed by manufacturers in this unforgiving icy environment. This motoring Mecca is Arjeplog, an icy outpost around 60 miles south of the Arctic Circle in Sweden. It hosts the Wintertest programme, where the entire car industry descends on this normally sleepy town to use the lake – frozen to around half a metre – as a test bed from January to March.
Everyone from Fiat to Land Rover has models at the Colmis Proving Ground, and they're being put through extensive testing programmes in temperatures as low as -40 degrees. It's a cold, remote and labour-intensive job, but the work that's done each year at Wintertest directly impacts on the cars that we buy and drive.
Auto Express wanted to see just what a day in these sub-zero temperatures is like, so we joined engineering firm GKN Driveline for the trip north. This global company has 25 years of experience, but will be a mystery to most motorists, yet its work is found on current models such as the Range Rover Evoque, BMW i8, Volvo XC90 – and the Focus RS we're driving.
• Auto Express winter tyre test 2016/2017
The basis of GKN's growing reputation – it has four tech centres around the world in Germany, the US, Japan and China – is its unique and one-of-a-kind Twinster system. It's part of a conventional all-wheel drive set-up and helps control power to the rear wheels to improve stability and traction with thousands of calculations made every 300 milliseconds. 
It's dubbed Active Driveline when you spec it on an Evoque, but is the same set-up – although tuned differently – that allows drivers to experience sideways action in the Focus RS with consummate ease and confidence. This year, GKN is going a step further with its Wintertest programme, including a prototype Volvo XC90 fitted with a brand new eTwinster system that makes the rear wheels electrically powered and independent of the rest of the car, allowing it to drive in full electric mode and hybridising the car for emissions benefits. The removal of the propshaft frees up a huge gap for the battery pack, too. A project is also under way with the new Vauxhall Insignia plus other vehicles due on sale within two to three years.
It's all revolutionary technology, and just highlights how times have changed at Wintertest over recent years. Since 2010, GKN has more than doubled its test programme at Arjeplog, and that's common across the industry as manufacturers continue to see the benefits of the landscape when developing vehicle software.
Partnership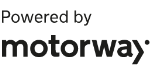 Need to sell your car?
Find your best offer from over 5,000+ dealers. It's that easy.
As an example, the first models to feature the Twinster system – such as the 2014 Evoque – required 250,000 lines of computer coding by GKN. Future models will require 2.5 million, which when printed out line-by-line measures 3.2 metres. It's part of the industry's move to Autosar, a global standard that's being introduced for software across all car makers. Think of it as the automotive industry's Microsoft.
Michael Ricks, director of global engineering capabilities at GKN, and in charge of the Arjeplog operation, explained: "The way we work has to change totally; it's a different world from what we had 20 years ago. We've gone from mechanic to mechatronic to all-wheel-drive electric. It's a very big journey for everyonein the automotive industry."
These advancements have carried over to the testing facilities, too, since the early Wintertests of the late sixties. Original testers used gas burners to melt ice and sandpaper to scratch it before letting it refreeze to simulate different frictions. Now, there's heated surfaces and perfectly prepared ice. 
The actual tests carried out at Wintertest remain largely the same. There's split surface straight-line braking with hot tarmac and polished ice, plus a similar layout on a steep hill that's run in forward and reverse. The Colmis Proving Ground actually runs to around 10,000 square metres of manufacturer offices and more than 1,200 miles of track. And while our time was spent learning about GKN's technology and blasting around the lake sideways, the actual testing by engineers is long and repetitive, tweaking settings on laptops to gather data before fine-tuning it to present it to the manufacturer for sign-off.
In total, the cycle from concept to production is around two years, which includes hot weather testing and normally two stints at Arjeplog. Much of GKN's work is helping to solve a problem or brief provided by an OEM, but other parts will be developing fresh ideas it thinks the industry needs, or benchmarking against rivals.
The question remains, though – why ice? Ricks said: "Wintertest drives your development process – youknow you have to have your car ready in December. It's a regular milestone in your process which helps to give you the pace in the whole year planning.
"All-wheel-drive systems must function in all circumstances, and we have conditions here which provide consistent friction surface. Testing in these temperatures gives us conditions around the world, although even sometimes it is not cold enough and we use cabins to make sure we have covered the temperature range needed by the customer."
There's also a huge amount of space available in these remote areas, with the frozen lake an ideal open space, especially if you lose control of a vehicle – the worst that happens is a bumpy ride through a soft snowbank. Ricks explained the safety aspect goes beyond that, too.
"Everything happens in slow motion, so it's much safer," explained Ricks. "All the things we do are accelerating and wheel spinning, but they are happening at low speeds. It's vehicle dynamic behaviour in slow motion. In a week here we achieve way more than in two or three weeks at other test tracks, so it's very efficient."
Our visit in 2017 has come at a key point, then, in the changing face of automotive technology, but how will Wintertest and Arjeplog look in the next decade as autonomous tech continues to snowball? By 2025, GKN estimates the car market will be split into thirds between traditional combustion engines, hybrids and battery EVs, meaning there's a huge need to understand battery management, electric motors and inverters on top of the engineering expertise within the company already.
"In the last five years we have doubled the number of cars and demonstrators," said Ricks. "It's easy to imagine in the next five years we will have some tech for all-wheel drive and hybrids and we will also have full battery electric vehicles."
Wintertest is here to stay. That's good news for the Arjeplog economy, which is boosted by around 150m Euros at its peak thanks to around 3,000 engineers flooding hotels – but also great news for drivers. 
Beyond all the snow-covered laptops, computer coding and algorithms, Wintertest is helping create world-beating cars. As Ricks puts it: "We make the cars fun to drive here."
Wintertest by numbers
Top figures and stats about the Colmis Proving Ground:
• 1985: Colmis Proving Ground
• 10,000: Square metres of workshops and offices
• 19: Tracks on land
• 24: Tracks on the frozen lake
• 660: Hectares covered
• 2,000: Population of Arjeplog
• -16: Lowest mean temperature recorded in January 2016
Snappers paradise: Arjeplog and spy photographers
Spend a day at the Colmis Proving Ground, and you're exposed to the very latest prototypes, many covered in camouflage as they head for the Geneva Motor Show and beyond.
On our first day, we spotted disguised Ferraris, Fords, Alfa Romeos, Audis and Land Rovers. In short, nearly every car and component manufacturer is here with the latest models under development – and nobody bats an eyelid. However, this makes it an ideal hunting ground for spy photographers to snap next-generation cars.
And you don't need to sneak into the proving ground to take pictures, either. If you can brave the cold, sitting outside the entrance will provide plenty of shots. Or, if you're feeling lazy, waiting in the sleepy town centre of Arjeplog will reveal the automotive industry's secrets when the engineers park up their prototypes up for lunch.
If you're particularly daring, heading on to the ice isn't unheard of. After all, Wintertest is on a lake, and just because it's frozen, it doesn't mean it isn't public – only the access points are private land. Manufacturers often put up snow banks to hide what they're up to as a result.
Where else do you think would be an ideal place to test a car? Let us know below...