Dacia Jogger: European road-trip marathon in UK's cheapest 7-seater
We cover roughly 1,500 miles across Europe to explore Dacia's roots
These days, Dacia places a great deal of emphasis on its adventurous side. The Jogger is at the forefront of this – it's even named to evoke the brand's "positive energy and sense of adventure".
Really, then, it should be the kind of car you can take on a massive trip without thinking about it, loaded to the gunwales with your family's luggage plus some activity gear, such as walking boots or climbing kit, or perhaps even the new Sleep Pack camping module to make the Jogger double as a two-berth 'motorhome'. So we thought a thorough assessment of the Jogger's long-distance touring abilities was in order. 
For that, we hatched a plan: to pick up a Jogger in Paris (home of Dacia's parent company Renault) and drive it through much of Dacia's Romanian heartland, finishing up in the capital, Bucharest. Totting up to roughly 1,500 miles, including a few detours, it could probably be managed in just two days with a couple of committed stints. But we'll be driving over four to give enough time to stop for some photos to chronicle our incredible journey, showing our cross-continental trip and all five countries we'll be carving through. So, with a lot of ground to cover, we'd better get cracking.
Day one
We emerge from Gare du Nord station in central Paris, bleary-eyed and still reeling from a 3.50am alarm for a train into London and then a Eurostar to the French capital. Briefly with us is a chap called Jean, who's kindly driven the Jogger here; he disappears to fetch it while we head into a nearby bakery to make an important purchase.
Along with some water and a couple of pains au chocolat for the road, we also buy a box of delicate-looking and very colourful macarons. These are the first in a series of grocery purchases we're to make along the way, one representing each country. This one is the most important of all, though – it's a little bit of Paris we'll be bringing with us to Romania, to gift to Carlos Carrinho, Plant Director at the Dacia factory in Mioveni. 
Typical Paris traffic means Jean is gone for a little while, but our Dusty Khaki Dacia Jogger Extreme SE eventually pulls up. There's no third row of seats because we won't be needing them, which leaves a huge boot that easily swallows our luggage. It doesn't take much imagination to picture a whole family's bags and lifestyle gear in there, or perhaps the middle row partially or fully folded to make room for mountain bikes.
Seating positions are set, the destination for our first photo stop is entered into Google Maps and it's time to depart. Straight into gridlock. It's an inauspicious start to our long journey, but eventually, the roads begin to clear a little and we catch our first glimpse of the Eiffel Tower in the distance. We couldn't drive through Paris and neglect to snap the Jogger in front of one of the world's most famous landmarks, and the cobbled street of Port de la Conference proves a good spot to park, with the tower framed in the background.
Departing, it looks as though we're going to have a fairly easy run out of Paris, but an accident ahead stymies our progress. Eventually, we're free from the capital's congested streets, enjoying the contrast of the quiet autoroutes, and having to stop every so often for a toll booth.
Partnership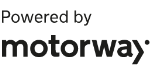 Need to sell your car?
Find your best offer from over 5,000+ dealers. It's that easy.
The Jogger quickly proves to be a solid motorway cruiser. There's a bit of wind noise when travelling at the 130km/h (81mph) speed limit, but on the whole, refinement isn't bad at all, considering the incredibly affordable price tag. And although it's not packed with every modern gadget going, the Jogger ticks all the major boxes I need right now. There's also a handy phone holder to the left of the central touchscreen, and you can use Android Auto or Apple CarPlay to help supply the road-trip tunes.
The miles in France pass easily, and a few hours later, the sign for our arrival in Germany flashes by. We all know what that means for the speed limit on sections of the autobahn, or lack thereof. A Dacia Jogger with a 1.0-litre three-cylinder engine producing all of 109bhp doesn't exactly scream 'autobahn express', but regardless, the temptation of a lack of speed limit is all too great.
So we see what the Jogger has to give. Of course, the whole 'no speed limit' thing on the autobahn isn't quite as simple as you might think. There is still a recommended limit of 130kmh, and if breaching that limit is found to be a contributing factor in an accident, the driver could end up with liability shifted their way from the other party. It's more about how you drive rather than how fast you drive, with the authorities taking a rather dim view on any shenanigans.
In any case, we won't be straying over that advisory limit quite so much, and it's quiet enough to explore what the plucky Jogger can do in relative safety. It'll top 100mph comfortably, and even at this speed the relatively sleek profile means refinement on the move is good. It's also stable at high speed. If you had your family on board, you'd be confident about a long-distance motorway trip in the Jogger, not least thanks to our car's cruise control, which takes the sting out of motorway monotony; not even the Jogger's relatively light touch on the road and decent ride can avoid that.
Our stop for the night in Mannheim isn't that far over the border, and soon enough we're coming off the motorway and heading for the hotel. As well as being a convenient place to end the first day, Mannheim is a key part of motoring history, because it's effectively the birthplace of the car. Carl Benz founded Benz & Cie here, which built the Benz Patent Motorcar. Mannheim was also the start point of the first-ever road trip, which involved Carl's wife Bertha taking Benz Patent Motorcar no.3 without her husband's knowledge on a circular route to Pforzheim and back – a distance of 121 miles. 
Quite an undertaking in a vehicle with a top speed of 10mph, and while the trip was partly so Bertha could visit her mother, it had another purpose: marketing. The trip generated lots of publicity for Benz's Motorcar, and Bertha came back with numerous suggestions for Carl on how to make the vehicle better. 
In 2008, the Bertha Benz Memorial Route was established for those wanting to retrace her journey. One thing you'll pass along the way is the grand baroque Mannheim Palace, which we park outside of for our final photos of the day.
Day two
We're back in the Jogger at 7am, as our longest day of driving lies ahead. Acutely aware of the slower roads in store for the Romanian part of the trip and our desire for more photo stops in this country than any other nation en route, the plan is to smash out as much of the motorway driving today as possible. That means the destination is the Hungarian capital of Budapest, some 611 miles away, or to put it another way, nearly 1,000 kilometres.
According to the sat-nav, it's going to take us the best part of 10 hours, so including breaks, we're in for a long day. Soon on the autobahn again, and reaching a de-restricted section, at higher speeds I notice that the Jogger feels a little more susceptible to crosswinds today, no doubt due to its fairly chunky sides, but the benefit is incredibly easy access to a cabin that features a genuinely incredible level of space, given the humble underpinnings it's based on.
I'm reminded of this when we pull in for a lunch stop, where I jump into the Jogger's rear seats and make use of the fold-out picnic table on the front seatbacks. It's nice to see what things are like for rear-seat passengers, having spent the lion's share of our time on the move behind the steering wheel. I'm tall, but the Jogger's stepped-up roofline for the rear two rows helps with headroom and overall there's plenty of space.
If you need even more luggage space than the car can provide, then the standard modular roof bars mounted to this slightly raised area of the roof mean that all you'll need is a roofbox to enlarge its load capacity, but not an expensive mounting kit.
When it comes to road trips, you need plenty of trays, bins and places for bags of sweets, phones and other gadgets (with USB ports to keep them topped up), plus loose change, keys, toll tickets – you name it, there's a place for it inside the Jogger's brilliantly versatile cabin. It's this kind of practicality it's been designed to deliver, with Dacia's design-to-cost approach providing clever solutions without hiking the price. 
The car also easily swallowed our gear needed for nearly a week on the road (without the need to break out those roof bars), plus all of photographer Nathan Morgan's cameras and kit with space to spare.
It doesn't feel overly burdened by its load on the autobahn either and, braking for a 120kmh speed limit, we'll soon be leaving Germany and its bizarre but brilliant approach to motorway speed limits. Unlike the border between France and Germany, which is nothing more than a sign you can blast past at 81mph, entering Austria involves slowing down to just 37mph (60kmh), and in our case, pulling off to the right to buy a road tax 'vignette' that cost us 9.90 Euros for 10 days. It's possible to do this online, but we decide the Jogger deserves a little souvenir of the trip in the form of a sticker on its windscreen. 
We're cutting across the northern corner of Austria, a trip of just over 200 miles that will take three hours or so, not including a lunch stop, which a rumbling belly will make inevitable. The country's more spectacular Alpine scenery is much further south, but regardless, this part is still very pretty, featuring rolling hills, tall trees and the occasional castle overlooking the Bundesstraßen.
As we near the Hungarian border, we once again slow down to 60kmh. This time, though, there's a lot of the old hard land border remaining. Hungary's frictionless border as part of the European Schengen Area was implemented in 2007 – 10 years later than Austria's  – and there are still decaying passport booths here. Just beyond are various booths with flashing LED signs selling Hungary's vignette, which costs 5,500 forints (just under £13) for 10 days, and is all done electronically based on the registration number – sorry Jogger, no sticker for you here.
Two hours remain until we reach our hotel for the night in Budapest. The motorway is reasonably quiet, and I notice more Dacias. No surprise, because Dacia was Hungary's third best-selling brand last year. Nearing the capital, the traffic starts to build, but just as the sun begins to set, we're able to park up by the Danube river, overlooking the neo-gothic parliament building on the opposite bank. It's been a long day, but this is quite a way to end it.
Day three
Negotiating more Budapest traffic at the start of our third day, we're free of the capital's busy roads and back on a quiet motorway. It would be a two-and-a-half-hour drive to the border with Romania, but Google suggests a much more direct and slightly faster route on rural roads to reach the country far earlier.
It's our first hard border of the trip; Romania's implementation of Schengen has been delayed several times, most recently because of opposition from Austria. It's a contentious issue we don't have the space to get into here, but suffice to say, we need to stop and show our passports – and then buy another vignette. This particular part of Romania is flat and dominated by farmland, plus long, straight roads and an abundance of railway tracks to cross. Naturally, there's a dramatic increase in the number of Dacias we spot.
It wasn't that long ago that the brand had a 70 per cent market share in the country, and even though Dacia now has more foreign rivals than ever to worry about on its home turf, it still has a market share of around 30 per cent, and the four most popular cars in Romania for 2022 were all Dacias. Along with the Logan and Sandero models of various ages we'd got used to seeing in Hungary, we start to see a lot of much older Dacias, such as the 1300, a Renault 12 that the Romanian company built under licence for years.
After losing count of the number of villages we pass through, we close in on the city of Timisoara, where the dinky Dacia Lastun was once produced. With little information to go on in terms of where the factory used to be, we elect instead to visit the city's beautiful old town square, before going on our way.
We join Romania's A1 motorway, travelling on a section that was laid very recently, meaning it's incredibly smooth – and also eerily quiet, but this doesn't last. The motorway is shut farther ahead because construction hasn't finished yet. The diversion takes us to the 68A, wiggling its way up and down the scenery here, which also undulates rather a lot more. Thankfully, we spend only six miles stuck behind lorries struggling to do much more than 30mph up steep hills before rejoining a completed section. 
We won't encounter any other incomplete sections today on our way to our destination in Sibiu, nor our intermediate stop, Deva. We're here to see a fortress overlooking the town, not because it looks spectacular, but because of its history, which has a link to the car we're in.
Although the current structure was built in the 1200s, fortifications have topped this extinct volcano since the time of the Dacians. Dacia Automobile takes its name from the area once occupied by the people of Dacia, the borders of which are very similar to those of modern Romania. This region existed from around 88 BC to 106 AD, and our next stop in Deva is all about the end of Dacia. 
Near the centre of the town is a large statue of Decebalus, the last king of the Dacians. Something of a Romanian national hero, Decebalus was at war with the Roman empire for years. He was defeated in 102 AD, but allowed to remain king under certain conditions, including the handing over of territory. He spent the following years largely ignoring these conditions, leading to a full-scale Roman invasion of Dacia. Near the end, rather than be captured, Decebalus slit his throat, a scene you can see depicted on the Trajan column in Rome.
Having finished our history lesson, we jump back into the car and head towards the A1 for Sibiu. It's a pretty place with a mediaeval centre, and makes for a great jumping-off point for outdoor activities such as mountain biking and hiking the Fagaras Mountains to the south. In other words, the kind of trips Dacia reckons the Jogger is ideal for. It's getting late, though, so a short walk in the Dumbrava Sibiului Natural Park on the edge of town will have to suffice.
Day four
By late afternoon we need to be in Bucharest to hand the Jogger over to Dacia, but we won't be going there directly. Still in the heart of Transylvania, it would be remiss of us not to swing by 'Dracula's Castle'. 
Our journey today includes a short stretch of dual-carriageway and then it'll be single-carriageway roads for much of the day, making for much slower progress than we've been used to. The views make up for this. As we turn south part-way through the journey, a spectacular vista of the snow-capped Carpathian Mountains opens up.
A further treat is in store on the 73A road, which twists its way towards Bran in a series of beautifully flowing corners. It doesn't matter that the Jogger focuses on comfort and isn't inherently sporty; at less than 1,300kg, it's reasonably light and quite fun to chuck around on a road such as this. It even has decent steering, making it easy to place the front end. 
After a gloriously clear run almost all the way there, the traffic gets heavier, showing that even on a chilly winter's day, Bran is a busy tourist destination. The castle at its centre is firmly established as being 'Dracula's Castle', but despite it being marketed as such, it seems unlikely that author Bram Stoker took any direct inspiration from the place as the pad of the famous vampire in his 1897 novel.
Stoker never visited Transylvania and the pristine Bran doesn't match the "vast, ruined castle" described in the book. With or without its supposed vampiric connections, it's an incredible building worth the visit and makes for a great backdrop for a photo.
What we'd have dearly loved to do today is take a drive along the Transfagarasan highway, a challenging mountain pass that provides more stunning views as it winds its way over the Fagaras Mountains. But alas, it's closed, owing to its highest point being a chilly 2,000-plus metres high.
Instead, the 73 will serve as a stand-in. It's certainly twisty and the views are first-rate as we climb ever higher and the temperatures drop. But the drive doesn't quite top what was experienced earlier – it's just too busy, although there are a few short and sweet clear sections to have a little fun.
Winding back down from the mountains, the 73 becomes a long, fairly straight road we're sharing with many horses and carts – still an important part of day-to-day life in many parts of Romania. There's a seemingly endless succession of villages, and occasional patches of gravel in place of asphalt.
With so many 50kmh zones (which a lot of locals don't pay too much attention to, judging by how much we're overtaken), progress isn't exactly swift, so it feels like an awfully long time before we're out the other side and pulling into our final stop before Bucharest. That location is Dacia's sprawling factory in Mioveni, where we'll be returning tomorrow for a tour and the all-important macaron handover. 
For now, it's a quick photo stop. Compared with the chunks we drove along earlier, we're onto a much older section of the A1 which takes us right into Bucharest, and a sizeable traffic jam. 
Once the gridlock eases, Romania's capital reveals itself to be a rather full-on place to drive. You need to have your wits about you, particularly when negotiating the Arcul de Triumf, modelled on Paris's Arc de Triomphe and surrounded by a smaller but similarly terrifying roundabout.
Bucharest is laid out unusually as far as European capitals go, with an abundance of communist-era blocks of flats intersected by wide, straight roads and peppered with imposing landmarks, including the under-construction People's Salvation Cathedral and the vast Palace of the Parliament. 
Constructed in the eighties at the behest of dictator Nicolae Ceausescu, the palace is one of the biggest administrative buildings in the world, second only to the Pentagon. It's the very opposite of the rather modest Jogger, providing some amusing incongruity for our final photo opportunity. The building was used as a location for the unveiling of the Logan saloon in 2004. 
Plus, the roads around it were briefly used for a Herman Tilke-designed street circuit which hosted series including British Formula 3, the European GT3 championship and, of course, the Dacia Logan Cup. It's a 30-minute slog through yet more traffic to our final destination, the Renault Connect Bucharest offices, where we'll hand the car over. Given the cut and thrust of driving in Bucharest, we're relieved when we arrive with the Jogger unscathed. Lightly splattered in flies and muck, and with a moderate dusting of pastry debris inside, but unscathed.
Yet that relief is mixed with a tinge of sadness. Your relationship with a car can go one of two ways on a long trip such as this. It can either end up getting on your nerves, or you'll form a strong bond with it. Here, it's the latter. The Jogger has proven itself to be a great cross-continental transportation device, without any major grumbles to note.
It seems unlikely that the journey would have been noticeably more comfortable or easier in a car costing twice the price. So if you've a big adventure planned that involves hundreds or even thousands of miles behind the wheel, be assured that this car is up for it. Well done, Jogger, you've done us proud.
Discovering Dacia 
A special feature exploring Britain's favourite value car brand...