After MG Rover: the Longbridge legacy
A decade ago, MG Rover shut its factory doors for good. We go back to the community it left behind and see how it survived
Andy and Gemma Cartwright and their four children were just a normal family, until the collapse of MG Rover shattered their lives 10 years ago. Today, the Cartwrights give a rare insight into the human price paid by thousands of families and the real turmoil caused by the company's sudden closure.
It's a decade since the motoring world was rocked by the fall of one of the industry's great names, with the loss of 6,500 jobs at its production plant and 30,000 more at UK suppliers. But the headlines which dominated the national news for days failed to reveal the human devastation that was left for Longbridge, the Birmingham suburb that was the home of MG Rover. Andy and Gemma have slowly rebuilt their lives since the collapse, as a result of which they lost their home, but the memory is still as raw today as it was 10 years ago.
Andy remembers vividly the day his life changed forever. "When I heard the news breaking on the television, at first I was numb," he says. "I couldn't believe it. Then as it sunk in I felt betrayed and angry."
Only a week earlier, Andy had been told by his section boss that they were hitting all their targets and to keep up the good work. Even when he was sent home early from a night shift the day before the news broke, due to "a shortage of parts", Andy was convinced he would be back to work later that week. He would never return.
Andy remembers seeing an elderly work colleague break down in tears. "The closure not only cost thousands of jobs, but it ripped the heart out of the Longbridge community," he tells us. "Everyone relied entirely on MG Rover." Gemma had a job with the NHS as well as bringing up their four kids – Mersade, Tiaadelia, Pears and Scarlet – and recalls watching the TV in disbelief: "We were just a normal family with a good life that was shattered overnight.
"We had four children, but felt we had a financial safety net with two good wages coming in. Andy thought he had a job for life, then it was all ripped from beneath us."
She says she immediately knew things would have to change dramatically, explaining: "We understood we had to make big changes, but we quickly realised it was not just our bank balance that would be affected. Andy was lost at first and all over the place."
Gemma soon found herself at the forefront of the battle to save Longbridge. Together with Andy and a friend, Liz Hanks, she organised a protest march of wives and children of workers who travelled to London. It soon turned out to be a battle to save not just MG Rover, but the Longbridge community, and it's somethingGemma and Andy continue to fight today.
As Gemma defiantly tells us: "We couldn't let Longbridge become a ghost town and for future generations not to know about MG Rover and the factory's history." She joined the Longbridge Trust that tackled everything from workers' pensions to finding new jobs as well as offering training courses. The trust also fought for a new start for Longbridge itself, with housing and retail shopping schemes.
As we enjoy a coffee in the café at the Sainsbury's supermarket on part of the old factory site, there's a mural on the wall that tells the story of 100 years of car making at Longbridge. It's here that the success of that fight to sustain the community is clear to see.
Partnership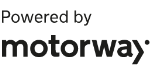 Need to sell your car?
Find your best offer from over 5,000+ dealers. It's that easy.
Sainsbury's has provided 300 new jobs for locals and a new M&S store opening shortly will create a further 400. More have been created at the retail centre, which now has a beautifully kept park on part of the old factory.
But these jobs have not come close to filling the void left by MG Rover, and Andy has experienced first hand the struggle the ex-workers have faced. He has been made redundant nine times in the last 10 years, and now works as a youth leader and is a local councillor. "I was really frustrated because I would get a job and the place would close, but it made me more determined because I felt I'd let my kids down. You lose your self respect."
Although Andy believes great progress has been made he wants to see the manufacturing industry brought back to Longbridge. He's also keen to push the new MG car business that now occupies the only remaining part of the old Longbridge factory.
Nowadays, the Longbridge site bears little resemblance to the thriving car plant that once proudly dominated the landscape. Lickey Road where the cars of MG Rover workers used to be double-parked outside the factory, is now a smart housing estate, just up from the retail park.
A gleaming new technology college nearby also offers the chance of education for local youngsters although, ironically, the prospect of getting a job in manufacturing, at least in the Longbridge area, is slim. And as Andy and Gemma stand next to a poignant poster that shows the ashes and rubble of Longbridge alongside a picture of the new retail park, it's a stark reminder of the dark place the community was in a decade ago, the progress made since then, but the long road that still lies ahead.
Looking to the future
The only reminder of Longbridge's glorious motoring past is a small area of the site now occupied by the new MG brand. It's owned by Chinese giant Shanghai Automotive, and the Longbridge facility assembles kits of the new MG3 and MG6 models shipped from China.
In fairness to the Chinese owners, they made no empty promises of a return to mass production and the glory days of the past at Longbridge. Their vision is to make MG a global brand. But first, they want to establish it in China, where MG sold close to 200,000 cars in 2014, then in the UK and then the rest of the world.
Yet the latest sales figures and the number of workers currently employed are the perfect illustration of the huge chasm between MG today and the past. So far this year, UK sales are 2,461 – up by 50 per cent on 2014, but compare that with 103,000 sales of MG Rover in 2000 and you see how things have changed.
And today, just 48 people are employed by MG, including general assembly of cars, alongside 350 engineers and 40 designers. It's a far cry from the 6,500 workers Rover employed when the company went bust. But Matthew Cheyne, head of sales and marketing for MG UK can't afford to dwell on the past; his focus is on making MG relevant today. "Looking back is sad; look to the future and our presence will only grow," he says.
With a new or facelifted model scheduled every year until the end of the decade, he believes that MG will be selling 10,000 cars annually by 2020. "When MG was formed in 1924, it was about affordable cars that were fun to drive, and this is what we are delivering today: affordable fun cars," he adds.
Cheyne believes the arrival next year of MG's first-ever crossover will be a major sales boost, while underlining that MG is a credible brand. And expect a small, Nissan Juke-sized crossover to follow in the next two years.
But for the moment he admits that there are no plans for a sports car like the models synonymous with MG's past, saying: "We have to play in the growing markets which is why we are going into the crossover sector, because it gives us the best opportunity to grow.
"There will come a time when we can look at a sports car, but that market is a niche sector in decline. However, the quicker we become successful and sell more cars, the quicker we can look at a sports car."
How the crisis unfolded
Rover has had a turbulent life since its inception as a motorbike manufacturer in 1883. It thrived in the fifties and sixties and merged with British Leyland in 1967, but by 1975 BL was bankrupt. In 1988, the company was bought by British Aerospace and renamed Rover Group. It was sold to BMW in 1994. The Rover 75 went on sale in 1998 and things looked on the up…
2000: BMW sells Land Rover to Ford, and retains the Cowley plant for MINI production.
May 2000: The Rover Group is sold to the Phoenix Consortium for £10 and becomes the MG Rover Group. Only Longbridge remains in Rover's hands – MG Rover's cars include standard Rovers and sporty MG alternatives.
2001: MG Rover's best year of sales at 170,000 cars. Sales decline from this point.
2004: Shanghai Automotive Industry Corporation (SAIC) signs a joint venture to develop new models with MG Rover. The Chinese government refuses to ratify it immediately, leading to a long wait.
2005: The British Government withdraws the offer of a £120million loan to keep the deal with SAIC afloat. MG Rover is declared bankrupt. The assets are auctioned off and most go to the Nanjing Automobile Group for £53million.
2006: Ford purchases the Land Rover name, taking the Rover marque with it. The brand is thereafter known only as MG.
2007: Nanjing Automobile merges with SAIC to form MG Motor UK.
2008: Ford sells Land Rover and Rover to Tata Motors of India. Rover's technology is shipped to China and spawns Roewe, which continues to produce a version of the Rover 75, named the Roewe 750.
2011: MG Motors produces the first all-new model in 16 years, the MG6.