Best Supermini: Peugeot 208
Peugeot has rediscovered its touch. The RCZ coupe has been winning awards and turning heads for the last couple of years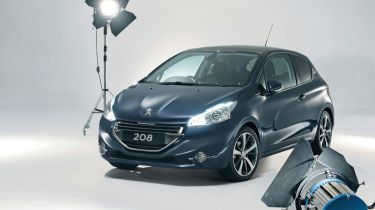 Why it won...
Peugeot has rediscovered its touch. The RCZ coupe has been winning awards and turning heads for the last couple of years, but until now it has been the only model in the range to catch the eyes of our judges.
The arrival of the new 208 has put an end to that, by knocking the formidable Ford Fiesta off its perch at the top of the supermini class.
The Peugeot's smart looks and neat proportions strike just the right balance between sportiness and style, but you also get a classy interior, lots of space and a decent haul of standard equipment. Competitive prices and low running costs take care of your wallet, and the 208 drives like a Peugeot of old, mixing comfort and refinement in equal measure.
Pick of the range has to be the three-cylinder 1.2-litre petrol engine, which is smooth, willing and economical. It's a fine all-rounder and it gets our vote over the larger engines in the line-up thanks to its low CO2 emissions of 104g/km and lively character. With 82bhp on tap, it punches well above its weight.
So the 208 is the car Peugeot customers have been crying out for. After years of firing supermini blanks, it has hit the bullseye and recaptured some of the spirit of the legendary 205. The wait has been worth it, but with a revised Ford Fiesta on the horizon, the 208 will have a job on its hands to retain the trophy in 12 months' time.
Our choice: 1.2 Active
Picking the finest 208 in the line-up is simple, as the 1.2- litre engine provides the ideal combination of performance, economy and value. Active trim also covers all of the essentials, so if you want the best 208, this is it.
Commended
Audi A1
If you prefer your superminis with a more luxurious feel, the Audi A1 is the one to go for. The range is better than ever this year thanks to the addition of the practical Sportback five-door, but the stylish three-door gets our vote. It makes some of its trendy rivals look poorly equipped, uncomfortable and costly.
Ford Fiesta
The Fiesta has towered over the supermini skyline since its Car of the Year winning debut in 2008. It's still a safe bet, especially in 1.25-litre Zetec trim, but it's not as cheap or clean as it should be. A revised engine line-up arrives later this year, so the best Fiesta could be yet to come.