New Porsche Cayenne Coupe Turbo GT 2021 review
The hot 631bhp Porsche Cayenne Coupe Turbo GT has arrived, but does it make sense in the UK?
Verdict
It would be a little harsh to say the Cayenne Turbo GT proves 'biggest' isn't always 'best'; it delivers sledgehammer performance, a beautifully finished cabin and a chassis that is capable, composed and comfortable. Anyone who wants to out-Lambo the Urus will be well served here, certainly. But for us, the smart money would still go on a Cayenne GTS instead; it's 99 per cent as fast on UK roads, and comes at a fraction of the price.
It is hard to believe that anyone at Porsche could ever look at the line-up of Cayenne SUVs and point out, "What we need is an even faster model." But in many ways, the top echelons of this area of the market have become the replacement for supercars. And that means that performance is king; stats matter.
So here we are, then, with the Cayenne Turbo GT. Available only in four-seat form, and only with the Cayenne Coupe body style, this new variant is designed to hit back at the likes of the Lamborghini Urus. So Porsche's 4.0-litre V8 engine has been retuned again to free up 631bhp and 850Nm of torque - substantial gains of 89bhp and 50Nm over the previous combustion-engined benchmark in the range, the 'regular' Cayenne Turbo.
It's worth pointing out at this stage - because your friendly Porsche sales assistant is bound to - that the engine in the Turbo GT is based on the Turbo, designed in Weissach and assembled in Zuffenhausen. Porsche is keen to put some space between this motor and the V8s that you'll find in the Urus or even some Audis.
Either way, the changes are detailed and substantial, with modifications to the internals, the turbo, the air intake and the cooling. The turbo produces around 1.6 bar of boost, an increase of just 0.1 bar over the Turbo. Maximum power is produced at 6,000rpm - the same as in the Turbo - while its substantial maximum torque figure is available between 2,300rpm and 4,500rpm.
Four-wheel drive is standard, naturally, along with an eight-speed automatic gearbox that's been recalibrated for quicker shifts. As a result, 0-60mph comes up in just 3.1 seconds - and you'll max out at 186mph.
The car also promises a more engaging sound, thanks to a new titanium sports exhaust that has twin central-exit tailpipes but does without a centre silencer. This move also saves a full 18kgs; indeed, Porsche claims that this is the most agile Cayenne in the line-up, with retuned adaptive air suspension and a ride height lowered by 17mm compared with the regular Coupe Turbo. It's even 7mm lower than the GTS, supposedly the most handling-focused edition in the line-up.
The suspension is 10 per cent stiffer than the Turbo's when you're in normal mode, and the gap widens to 15 per cent if you use the steering wheel-mounted rotary switch to move all the way into Sport Plus. The rear-axle steering has been reprofiled, as have the power steering, the Dynamic Chassis Control and the Torque Vectoring.
Partnership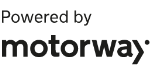 Need to sell your car?
Find your best offer from over 5,000+ dealers. It's that easy.
You basically get the regular Cayenne Coupe Turbo's full gamut of chassis options as standard, so 22-inch wheels are included, along with the active anti-roll system and ceramic-composite brakes.
The price for all of this is £143,910 - although this being a Porsche, there remains the scope for that to go higher still once you start playing with options. Even so, as a starting point it is almost £20k cheaper than the Urus.
On the road, Normal mode feels like that typically well-judged everyday setting; the transmission makes smooth, almost lazy shifts, encouraging you to lollop along on a wave of low-down torque. The V8 burbles as it maintains a motorway cruise at what seems like little more than idle (it's actually around 1,500rpm).
Request extra performance in this setting and you're unlikely to be disappointed, though the immediate response may take a little getting used to. There is definitely the briefest of delays as the motor spools up - let's call it a moment required for the system to realise you're demanding a change in approach.
Flicking the switch into Sport reduces this mechanical thought process almost to the point where it disappears completely. The engine doesn't really feel like it truly comes alive until 3,000rpm, but then all hell breaks loose. Bear in mind that you will already be travelling at a considerable rate of knots by this point, and you're in something weighing more than 2.3 tonnes, and you get an idea of just how impressive the shove in the kidneys is. The mid-range punch is ludicrous, really (50-75mph takes just 2.2 seconds).
If you want an homage to how great a combustion engine's performance can be, then, it's right here. It's accompanied by a solid soundtrack, too, although it's more of a thudding V8 than a shrill scream or even a NASCAR roar. You do get pops and crackles on downshifts, but in this respect, the engine definitely feels derived from what's gone before in the Cayenne; don't expect a radical rethink on character.
The same can be said for the chassis, thankfully, because the GT is agile - a match, we'd say, for the Cayenne GTS in its willingness to be chucked around. The steering is sufficiently quick for it to take a little getting used to; but once you're settled, you'll relish the impressive front-end grip and direct response, then begin to exploit huge levels of lateral grip. Sheer width and UK roads will get in your way long before the limits of the chassis or the intoxicating powertrain, in fact.
Body control - always a Cayenne forte - is exemplary, and the trade-off is a ride which is only a smidgen on the busy side in regular use. You'll know you're in one of the more focused variants, let's say - without ever really feeling like you're paying a penalty in comfort as a result.
The Turbo GT does a good job of being subtle about its range superiority; wheels aside, it's hard to tell much of a difference externally from the regular Cayenne Coupe. There's a slightly enhanced body kit with carbon-fibre trim, plus a 25mm larger deployable rear spoiler that helps to generate up to 40kg more downforce at high speeds. Those who need to know will know, presumably.
Inside, you get extra Alcantara trim, electrically adjustable sports seats up front and a pair of bucket seats in the rear - all of them carrying Turbo GT branding, naturally. Oh, and the infotainment system is now based on Porsche Communication Management 6.0 - which is a fancy way of saying that Porsche has finally got round to including Android Auto as well as Apple CarPlay.
We've no complaints about the system, though - nor the interior itself, which is a properly upmarket mix of fine materials and exemplary build quality. It's a little odd, perhaps, to be restricted to just two seats in the rear. But much like the car itself, that's probably a reflection of where the high-performance SUV market is these days.
In some respects, though, we do wonder how ultimately relevant the Turbo GT is in a country where lots of quieter roads are narrow, and where motorways still have a 70mph speed limit. We doubt that it would crush a GTS for pace on a cross-country thrash, for example, despite having a considerable power and torque advantage.
| | |
| --- | --- |
| Model:  | Porsche Cayenne Coupe Turbo GT |
| Price: | £143,910 |
| Engine: | 4.0-litre, V8 twin-turbo petrol |
| Power/torque: | 631bhp/850Nm |
| Transmission: | Eight-speed auto, four-wheel drive |
| 0-60mph: | 3.1 seconds |
| Top speed:  | 186mph |
| Economy:  | 20mpg |
| Emissions: | 319g/km |
| On sale: | Now |