Porsche 718 Cayman review - Engines, performance and drive
Porsche offers a mix of four- and six-cylinder engines, helping ensure the 718 Cayman is a great car to drive in all its guises
Find your Porsche Cayman
Offers from our trusted partners on this car and its predecessors...
Or are you looking to sell your car?
Advertisement
​In a world where increasingly stringent emissions regulations mean that big manufacturers look every which way to lower CO2 and NOx outputs, Porsche saw fit to ditch the Cayman's naturally aspirated six-cylinder engine in favour of a more frugal flat-four-cylinder turbo. However, it has now since reintroduced a 4.0-litre, six-cylinder unit in the GTS version.  
The four-cylinder engine comes in 2.0-litre form for the base Cayman, Cayman Style Edition and now-discontinued Cayman T, while the S version has a larger capacity 2.5-litre unit. Enthusiasts will moan about the muted noise, but if you can put this to the back of your mind, the four-pot 718 Cayman variants are sweeter and more playful than ever before. 
Keep the turbo spooled and the Cayman pulls keenly to the red line, making light work of tight overtaking manoeuvres. We'd recommend the six-speed manual if you want a purer connection to the car, although the lightning-fast PDK automatic transmission is an excellent performer, too.
The entry-level car will do 0-62mph in 5.3 seconds (4.7s with the sport chrono package fitted).
The Cayman S dispatches the 0-62mph sprint in 4.9 seconds (4.2 seconds with the sport chrono package). We'd recommend the six-speed manual if you want a purer connection to the car, although the lightning-fast PDK auto is an excellent performer, too. The GTS manages 0-62mph in 4.5 seconds, while its tweaked chassis and added kit means it's even sharper to drive.
All models get super-sharp steering, and thanks to the fact Porsche engineers have fitted the engine behind the rear seats, balance is exemplary. You'll have to push really hard (and deactivate the electronic control systems) to lose traction thanks to grippy wide-section rear tyres – but that doesn't detract from the car's playful nature. The Cayman remains totally flat through longer corners, while the torquey engine will slingshot you out of tighter bends.
Amazingly, however, all this power and performance doesn't translate to a lumpy or bumpy ride. The Cayman handles with finesse and isn't upset by Britain's rough and rutted roads. If you spec the larger 19 or 20-inch wheels you might find tyre roar is an issue, but with the optional adaptive dampers the Cayman remains unflustered.
The Cayman GTS cost a lot more than the four-cylinder models, but its tweaked chassis and added kit means it's even sharper to drive. You'll pay a five figure premium over the Cayman S, but for that you get (as well as two extra cylinders) Porsche's Sport Chrono Package, adaptive (PASM) dampers and a limited-slip differential. The gear shift is just as precise, while the standard-fit sports exhaust adds a bit of spice.
In terms of all-out performance, though, the hardcore Cayman GT4 RS managed to defeat the BMW M4 CSL in our twin test. The sound and performance of the Porsche's six-cylinder engine combined with such an engaging driving experience make it one of the greatest performance cars we've ever driven.
0-62mph acceleration and top speed
Porsche offers a choice of three engines in the current-generation Cayman. The standard Cayman and Style Edition makes 296bhp and 380Nm of torque from a 2.0-litre flat-four unit; enough for a 0-62mph time of 5.1 seconds and a top speed of 170mph. The Cayman S retains the same amount of cylinders, but offers a larger-capacity 2.5-litre engine delivering an extra 50bhp, with a torque figure of 420Nm. 0-62mph is now dispatched in 4.6 seconds, and the v-max jumps to 177mph.
Partnership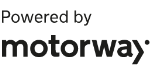 Need to sell your car?
Find your best offer from over 5,000+ dealers. It's that easy.
The GTS model returns to familiar flat-six territory, with a 4.0-litre powerplant producing 394bhp, while the GT4 puts out 414bhp from the same engine. Both versions have an equal torque figure at 420Nm. 0-62mph for these two variants takes 4.5 and 3.9 seconds, respectively. The GT4 RS model has a serious 493bhp with 450Nm of torque, helping the range-topping model achieve 0-62mph in 3.4 seconds.
Our biggest complaint is the four-cylinder noise. While many buyers will revel in the Cayman's accessible performance at lower revs, the downsized engines and added turbocharger mean you don't enjoy the same aural thrills as when driving a six-cylinder model. It's a minor bugbear, however, when you consider how fast and rewarding the 718 is to drive. If noise were an issue, we'd recommend trying the open-top Boxster, which actually suits the turbo slightly better. Its sound certainly didn't seem as confined and disruptive in the cabin on our various test drives of the roadster.