Best of British: Why Bentley is booming
We look at how Bentley has pushed new boundaries to go from 500 sales a year to over 11,000 while remaining exclusive
A production line of spectacular SUVs is the most striking illustration of just how far Bentley has come under Volkswagen ownership.
At first glance, they seem out of place on production lines that have always been dominated by some of the world's most exotic sports cars and saloons.
But Bentley's decision to embrace the SUV phenomenon with the new Bentayga highlights the company's desire to move with the times, even when it takes it out of its traditional comfort zone.
The decision is the latest evidence of the Volkswagen Group's single-mindedness when it comes to doing what it thinks is right to keep Bentley relevant and profitable. Since buying a badly rundown Bentley for £480million in 1998, when the firm was making just 500 cars a year, it has got it right consistently and had record sales of 11,020 in 2014.
• Best of British: Rolls-Royce back from the dead
Volkswagen has backed its high-profile British acquisition with big money, investing more than £1billion transforming its ageing and outdated Crewe factory into a state-of-the-art plant, and delivering a new generation of Bentley models.
It has also invested in its British workforce, which has grown from 1,000 in 1998 to nearly 4,000, including a further 500 jobs for apprentices and engineers this year. Wolfgang Dürheimer, the charismatic chief executive running Bentley, is the man who floated the original controversial idea to develop an SUV, and he has no doubt it will be a success that will help double sales.
"I am absolutely sure it will be a major success," he said. "It is an outstanding vehicle and a unique impression of an SUV from Bentley. It will be the most powerful, the fastest, the most exclusive and luxurious SUV in the world. Bentayga is an exceptional vehicle with all the traditional Bentley values, and it will be a unique face in the market." 
• Putting the great into Britain: exploring the car industry
Dürheimer praises the efforts of another British brand, Range Rover, in building up the SUV segment, but stresses the Bentayga offers something more. "The Range Rover does not deliver the luxury experience or the power that we offer," he added.
Dürheimer sees the Bentayga as key to ambitious plans to drive Bentley sales to 20,000 by 2020, but he is unconcerned that doubling sales will harm the firm's image as one of the most exclusive car brands. 
"The volume we make at present in global terms is so small that we still lack visibility as a brand in parts of the world. If our sales go up to 20,000, with new models in new sectors, I see no problems over exclusivity," he explained. "And we need these sales to make the company waterproof for the future and keep the workforce and dealers working at a continuous level."
• Bentley EXP 10 Speed Six confirmed for production
Dürheimer is keen to talk about the other new models in the pipeline that will push Bentley growth – a new sports car based on the EXP 10 Speed Six concept that has earned rave reviews around the world, and a second SUV. He confirmed that a decision on which model will get the go-ahead first will be made within the next 12 months, but added: "We can do both. It is not a matter of which model we do, but a matter of the sequence.
Partnership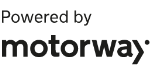 Need to sell your car?
Find your best offer from over 5,000+ dealers. It's that easy.
"We have received the perfect response from customers around the world since we unveiled the Speed Six. But SUVs are the hot spot in the market, and we are looking at a different model alongside the Bentayga." Dürheimer clearly likes to break conventions, and having started with Bentley's first SUV, his next target is bringing diesel power to the brand.
He continued: "We are breaking with a rigid convention at Bentley that we didn't need a diesel. We will have our first diesel in the Bentayga and it will be absolutely state-of-the-art, an amazing diesel that will change the mind of a lot of Bentley owners."
He also reveals a plug-in hybrid powertrain that will appear in the next-generation Continental GT in 2018, followed by hybrids in the Flying Spur and Mulsanne models. But it is the highly skilled workforce that Dürheimer believes gives Bentley the X factor, alongside the exceptional cars that the firm produces.
"I can have a lot of visions for Bentley's future, but if you don't have the right people with the right skills and passion you won't be successful," he enthused. "Our workforce has great skills, passion, pride and dedication."
And Dürheimer believes one of his key roles at Bentley has been closing the gap between management and the workforce. He explained: "The connection between the management and workers is crucial. No matter what anyone's title or job is, they all have to feel a very important member of the chain. We give the workers a lot of credit because they deserve it. If we fail to use the intelligence and knowledge of our workers, we will be throwing away a big level of knowledge and expertise, and we won't do that."
Bentley has always been known for exceptional craftsmanship, and it's an area of expertise it is taking to new levels. Colin Jackson has worked at the company for more than 40 years and has the grand job title of Master Trainer, whose role is to pass on his wealth of experience to a new generation of Bentley craftsmen.
He now runs Bentley's Training Island, which is the firm's own classroom deliberately placed alongside the factory production lines, where new apprentices get their initial indoctrination into the very special skills needed to build a Bentley. As 59-year-old Colin explained: "There have been massive changes – when I started we used to push the cars around the factory! The skills and the technical expertise needed now is far greater, and we are investing big in improving our workers' skills.
"I have spent years learning my trade and now I get to pass that knowledge on and put something back into the company." One apprentice learning from Colin is 21-year-old Ryan Whally. He said: "I'm learning new things every day; it's a big deal getting a job at Bentley."
Dürheimer, one of the industry's top engineers, is a boss who likes to visit the shop floor regularly and clearly has a genuine empathy with his workforce. He has a firm grasp of what makes Bentley a special car firm, but intends stretching the boundaries with models like the Bentayga and bringing diesel to the brand. With his proven track record of success at Porsche and Audi, few would bet against him leading Bentley to new heights.