Top 10 best rear-wheel-drive cars 2023
Rear-wheel drive is supposed to be the drivetrain layout that delivers the most fun. Here are 10 cars that do exactly that
Once a common set-up on many types of car, rear-wheel drive has gradually found itself taking a back seat and becoming more of an exclusive find on cars that like to put an emphasis on driving pleasure. This means that the best rear-wheel-drive cars today are among the most fun to drive on the road and track.
But what makes rear-wheel-drive cars so entertaining for their drivers? Well, the main benefit is that the front wheels are only dealing with the steering, while the rears are getting the power to the road. In front-wheel drive cars, everything is happening up front, while the rear wheels are essentially just along for the ride. With rear-wheel drive, there's no compromise.
The other benefit of a rear-wheel drive layout is that a car in this configuration should have better balance, with the car's weight more evenly distributed between the front and rear wheels. Whether the car is mid or front-engined, having some of the mechanical pieces at the back will deliver this improved balance.
So what do we think are the best rear-wheel-drive cars on sale? Here's our eclectic top 10, and all of these cars should indeed put a smile on your face...
1. Mazda MX-5
If you're in the market for a cheap, small, rear-drive sports car, the Mazda MX-5 is likely to be top of your list. Since its introduction in 1989, Mazda has honed the MX-5 across four generations but retained the same formula which made the original version so popular. 
The current generation was released in 2015 and received a facelift in 2018. While many cars become larger and heavier as each new generation arrives with the addition of safety technology and on-board gadgetry, the Mk4 MX-5 is actually 100kg lighter than its predecessor. 
Mazda's latest SkyActiv-X engine delivers a power boost. The 2.0-litre, naturally aspirated unit pushes out 181bhp and revs up to 7,500rpm. In short, it boasts more than enough power for the MX-5 and with no forced induction it's happy to rev. With the sweet-shifting six-speed manual gearbox and nicely weighted steering, it's hard to pick fault with the powertrain. 
Due to the MX-5's tiny proportions and focus on lightweight design, the ride can feel quite firm on long drives and the boot isn't the most practical. The interior also feels quite dated, but these issues are quickly forgotten once you're on a good road and making the most of the wonderful chassis Mazda has developed over 30 years.
2. Porsche 911 
Porsche's most famous nameplate is towards the upper end of the sports car segment, but largely worth it thanks to a mix of practicality, refinement and supercar-rivalling performance.
The current 992-generation 911 was released in 2019 and is available in Carrera, Carrera S, Carrera 4S, Turbo and Turbo S guises. Cabriolet and Targa versions of each model are also available, along with a track-focused GT3. There are even more hardcore versions available in the form of the GT2 RS and GT3 RS.
Partnership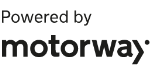 Need to sell your car?
Find your best offer from over 5,000+ dealers. It's that easy.
The standard 911 Carrera offers enough performance for most. The Carrera S' 444bhp 3.0-litre, flat-six, twin-turbocharged engine is detuned to 380bhp in this entry-level model but the Carrera will still crack 0-62mph in four seconds. 
In terms of driving engagement, not much comes close to the 911. The electronically-assisted steering is one of the most communicative on sale and the ride quality is excellently balanced between compliance over rough roads and the stiffness needed to be precise when you push on. 
3. BMW 3 Series
It's no secret BMW's 3 Series has been one of the best handling saloon cars since its inception, but the current one is better than ever. The 3 Series is now in its seventh iteration and is a proper driver's car. It offers a great combination of performance, driving dynamics, low running costs, on-board tech and improved refinement.
Trim levels are simple and easy to understand - you pick SE for comfort, Sport if you like the stylistic middle ground and aggressive M Sport if you really need to show off in the company car park.
There's the usual strong lineup of petrol and diesel engines, with the addition of a frugal plug-in hybrid version, while the latest car's interior reflects the excellent, high-quality feel of the bigger, more expensive 5 Series and 7 Series.
The 3 Series is a more driver-focused proposition than its Audi A4 and Mercedes C-Class rivals, with BMW managing to create a more comfortable ride, without sacrificing any of the driving entertainment its compact exec is famed for.
4. Alfa Romeo Giulia Quadrifoglio
Petrolheads waited a long time for Alfa Romeo to deliver something like the Giulia Quadrifoglio.     
The BMW M3 had the sports saloon segment wrapped up until the hot Giulia came along in 2016. The Italian car boasts 503bhp from its 2.9-litre twin-turbo V6, an engine many suspect to have direct links to Ferrari. 
The powerplant is monstrous and fires the Alfa from 0-62mph in 3.9 seconds, then on to a 191mph top speed. But it's not just in a straight-line where the Giulia Quadrifoglio impresses. 
There's copious amounts of carbon-fibre to keep weight down and rigidity up. The steering is pinpoint and there's lots of front-end grip, turn the traction control off and you'll have to keep your right foot in check to restrain the tail-happy nature. 
It does come with a clever torque vector differential as standard to shift torque to the outside wheel in a bend and keep things stable. With 50:50 weight distribution, the Giulia Quadrifoglio is a well-balanced car and a rewarding car to drive, if you're confident with the supercar-baiting performance on offer.
5. Jaguar XE
While the old X-Type was little more than a re-bodied Ford Mondeo, Jaguar showed it was capable of making a great handling saloon car while flying solo when it launched the XE.
The Jaguar XE became a segment leader in terms of driving dynamics when it was launched, and a facelift in 2019 confirmed its position near the top of the compact executive class. 
A sophisticated double-wishbone front suspension system and a multi-link rear axle helps deliver excellent handling, precise but comfortable when you need it to be. The chassis gives you plenty of feel and despite the rear-drive nature of the XE, there's enough grip in the bends to keep things sensible. 
Only one gearbox is offered on the XE; an eight-speed automatic. It's smooth during shifts in full auto mode and when you engage semi-auto mode the changes feel quick and decisive. 
6. Alpine A110
The Alpine A110 has been designed in homage to the original 1960s car of the same name, so naturally it had to follow a similarly straightforward formula; two seats, rear-wheel drive, low weight, and a relatively small but energetic engine, in this case a turbocharged 1.8-litre unit. 
It doesn't take a genius to work out that this combination results in the A110 being a lot of fun. The engine can be had in two states of tune offering either 248 or 288bhp, and all A110s weigh less than 1,200kg. Double-wishbone suspension, strong brakes, and a mid-mounted engine all go even further towards making the Alpine a highly engaging and balanced car to drive – enough to truly worry established rivals such as the Porsche 718 Cayman.
7. McLaren 720S
For a car to be classed as a core model in a brand like McLaren's line-up it clearly has to be something truly special. Fortunately, the 720S is a masterclass in combining phenomenal performance with engaging handling, refinement, and even some practicality.
At the heart of this 'Super Series' McLaren is a twin-turbocharged 4.0-litre V8 producing 710bhp (which equates to 720PS, hence the car's name) and this will launch the 720S from 0-62mph in a mere 2.9 seconds and on to a top speed of 212mph.
It's not just a straight-line performer, either. Thanks to some ingenious chassis and steering engineering, the 720S will tackle corners with finesse at some ridiculous speeds. There is even a variable control drift system that will allow you to kick the tail out while the Electronic Stability Control subtly works in the background to keep things a bit safer.
8. BMW i4
BMW is no stranger to the ever-growing electric car market, with the i3 being one of the first mainstream electric models to go on sale in the UK. The i4 is another milestone for the brand because it is the first fully electric car to be closely related to the 3 and 4 Series.
This means that the i4 had to make a serious impression from day one, not only to live up to its siblings' reputations, but to also compete with rivals such as the Polestar 2 and Tesla Model 3. Two drivetrain set-ups are currently available that both use an 81kWh battery. Edrive40 utilises a single rear-mounted electric motor and is good for up to 367 miles of range. The hotter M50 uses dual-motors in an all-wheel-drive set-up that brings the range down to 318 miles but increases performance.
The standard, rear-wheel-drive i4 should prove plenty for most people, though, and is just as user-friendly as its combustion-powered cousins. A high level of build quality, excellent refinement, plenty of on-board tech, the ability to rapid charge from 10-80 per cent in 31 minutes from a 200kW charger, a 470-litre boot, and a generous amount of space for both front and rear passengers all go towards making the i4 a great choice as an everyday electric car. The tax savings should be tempting for the business user, too.
9. Ford Mustang
If you're looking to turn heads but don't want to spend mega bucks, then the Ford Mustang could provide the answer.
The Mustang range starts from less than £50,000, and for that you have access to the 5.0-litre V8 GT.
The V8 engine is thirsty, but it's a price worth paying for to hear the flagship car's dramatic soundtrack and to experience the slightly addictive performance.
Ford has bestowed the sixth-generation model with independent suspension, which means the Mustang is as good in the corners as it is in a straight line, while cars with manual transmission have the benefit of four selectable driving modes, called Normal, Sport+, Track and Snow/Wet, that adjust the car's throttle, steering and stability control settings.
10. Lamborghini Huracan STO
Some people thought that the Huracan was restrained by Lamborghini's standards when it was introduced to the world in 2014, and while this is up for debate, one thing is for sure, the STO is definitely the exact opposite of restrained.
The Huracan STO (Super Trofeo Omologato) is very loud and very proud with its enormous rear wing, deeper side skirts and spoilers, and brightly-coloured highlights on the bodywork, not to mention the ferocious 631bhp 5.2-litre V10 that stirs within.
The chassis is the star of the show with this car, though. While it will almost certainly highlight every single blemish on a poorly maintained road, point it towards the right one and there are very few cars that can come close to the sheer amount of engaging driving pleasure that this Lamborghini brings.
Controlling a rear-wheel drive car
Although a rear-drive layout can easily deliver driving fun, it can also be more tricky to handle on the limit. While a front-wheel drive car will tend to turn to understeer (the front end of the car pushing forward instead of turning) when it loses grip in a corner, a rear-drive car will get unbalanced at the rear, causing the tail of the car to swing out into oversteer.
Oversteer is controlled by applying lock in the opposite direction of the corner you're taking. Braking can amplify oversteer, which can cause the car to spin out if you're not fast enough to react. If you do catch it in time, you might be tempted to apply more power to turn a potential skid into a drift, although this is a lot trickier than the sideways antics of various TV shows and YouTube videos would lead you to believe.
However, with the advent of smarter electronic driver aids, rear-wheel-drive cars don't necessarily need to be lairy on a trip to the shops. Keep all the assistance systems on, and you're never likely to encounter oversteer in even the slipperiest of conditions.
Rear-wheel drive options
Do a search for rear-wheel-drive new cars, and you'll discover a wide variety of models on offer. The front-engine/rear-drive Caterham Seven 160 is a great introduction to sports car driving at the bottom end of the scale. It's the classic two-seater roadster, and its small Suzuki engine is easily powerful enough for you to have some serious fun.
The Mazda MX-5 delivers a similar experience in a far more modern package that you could use every day, and it only starts from a couple of grand more. 
Elsewhere, BMW and Mercedes are renowned for favouring rear-wheel-drive layouts in their executive cars, and there are plenty of high-end rear-drive sports cars on sale. Whether they're front-, mid- or rear-engined, they have all been designed with driving thrills at the top of the agenda. Many come with a manual gearbox to maintain a pure driving experience, but the best auto-equipped models don't lose any of their engagement due to the fitting of a self-shifter.
Looking for more of the fun factor from your next car? Check out our list of the best sports cars.