Best convertibles and cabriolets to buy 2023
Love the feeling of the wind in your hair while driving? These are the best convertible cars for the job
​We may have less-than optimal weather for them most of the time, but Britain still loves a convertible car. More drop-tops are sold in the UK than in most other European countries and there's lots of people out there who'd love to own one of the best convertibles on the market.
Variously known as cabriolets, roadsters or convertibles, roofless car models have come a long way from the soft-topped examples of the not too distant past. Today, many open-top cars offer similar levels of refinement and security to their fixed-roof counterparts - especially when fitted with a metal folding roof.
From affordable sports cars, such as the Mazda MX-5, to top-end Italian supercars like the Ferrari 296 GTS, there's a wide variety of car types that offer open-sky motoring. There have even been convertible SUVs, such as the Volkswagen T-Roc Cabriolet, but none of those make our best convertible cars list.
The best convertibles and cabriolets to buy 
The choice is certainly broad, perhaps surprisingly so. In order to help you choose the best one to buy, we've rounded up the ten best convertible cars on sale today and listed them in reverse order...
10. Audi TT Roadster
The Audi TT's time is almost at an end but, for now, the Roadster is a highly entertaining car that's also well-built and stylish. It may not be as precise as the coupe version, but the convertible TT performs well enough thanks to its engaging chassis and a reasonably powerful range of engines.
If you have a serious need for speed, the performance-focussedTTS and T T RS variants are also available in Roadster form. These models offer 316 and 395bhp respectively, with the TT RS able to keep up with the likes of the Porsche 718 Boxster.
9. BMW Z4
With three generations now under its belt, the BMW Z4 has been a great success story for the German car maker. While the previous model was a bit of a boulevardier with its folding metal hardtop, the latest version has a traditional feel once more thanks to its canvas soft-top. Format and fun-factor aside, there's not much else that's traditional about the Z4; it has sharp contemporary styling and efficient, powerful engines that offer solid levels of performance.
While the Z4 in any guise is not as nimble as some rivals, it's still a great deal of fun to drive and guaranteed to put a smile on your face. All versions are well-equipped too, with 18-inch alloys, Live Cockpit infotainment system, dual-zone climate control, cruise control and LED headlights standard across the range.
8. Porsche 911 Cabriolet
Buyers looking for the sharpest handling four-seat convertible should look no further than the Porsche 911 Cabriolet. The price is high – entry-level models will set you back over £107k – but this car is as good to drive as the 911 coupe and, with the flick of a switch, the fabric roof folds in 13 seconds, even at speeds of up to 35mph.
Several 911 variants are available with a rag-top, including the Carrera 4 GTS. This version will propel you from 0-62mph in under four seconds and boasts a top speed of 191mph, so it sits firmly in supercar territory. When it comes to ownership, Porsche always performs well as a brand in our Driver Power satisfaction survey, so the experience should be a pleasant and drama-free one.
7. Bentley Continental GT Convertible
The Continental GT Convertible is one of the ultimate money-no-object convertibles thanks to its incredible comfort, sumptuous interior and powerful engines which feel even more characterful with the roof down. 
Partnership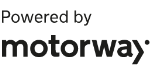 Need to sell your car?
Find your best offer from over 5,000+ dealers. It's that easy.
The air suspension soaks up road imperfections with aplomb, and considering there's no roof, the chassis does a good job of preventing unwanted rattles and flex. Even the least powerful engine has plenty of muscle, and it's the 4.0-litre twin-turbo V8 we think suits the convertible best. It can get from 0-60mph in four seconds and has a top speed of 198mph.
6. Porsche 718 Boxster
Convertibles don't get any more fun than the Porsche 718 Boxster. Even versions with the smaller flat-four engines offer a top-notch driving experience, although they fail to provide the same levels of sonorous charm. Both engines come with the choice of a six-speed manual or seven-speed PDK automatic gearbox, and each is a joy to use.
Step Inside and there's plenty of space for two passengers, along with impressive luggage capacity thanks to the 150-litre boot in the rear and another 130-litre space in the nose. The soft-top folds in nine seconds and can be operated at low speeds, while pop-up rollover hoops boost safety.
5. Mercedes E-Class Cabriolet
Although the new CLE will be replacing both the E-Class and C-Class Cabriolets very soon, the drop-top E-Class is still a top buy if you're seeking an element of luxury to go with that wind in your hair feeling.
In many ways the E-Class feels like a baby S-Class, and it offers genuine four-seat comfort because it's wider and taller than the previous model. The interior quality and technology are also of the same high standard that you'd typically expect from a Merc, but this luxury comes at a cost, as pricing starts from around £56,000. 
4. Ferrari 296 GTS
A Ferrari roadster without a V8 might be cause for alarm for some people, but once you get a taste of the brand's 819bhp plug-in hybrid V6, any initial worries will quickly pass. In fact, Ferrari describes the 296 GTS as the most 'fun' model in its lineup.
The GTS is 70kg heavier than the hardtop GTB, but this added weight is only around the same as that of an extra passenger so the impact is minimal. The electrified 3.0-litre V6 is a stellar performer, too, launching the 296 GTS from 0-62mph in just 2.9 seconds and onto a top speed of 205mph. You can even drive for up to 16 miles using purely-electric power.
3. Fiat 500 Convertible 
Over the years, the Fiat 500 has evolved into a fully-electric city car, but it still retains plenty of the original model's retro charm. It's far from old-school when it comes to tech, though, as it features level 2 autonomous driving – this means it can automatically adjust acceleration and braking while staying in the correct lane. There's plenty of standard on-board kit, too, and opting for the 500C adds a full-length retractable canvas roof to the mix.  
While the little, all-electric Fiat, with its zippy and near-silent drivetrain, is at its best on city streets, it will also take on long motorway journeys without feeling out of its depth. Fiat says the 500C can cover up to 191 miles when fully charged, while a 10 to 80 per cent top-up takes around 35 minutes from most DC rapid chargers. 
2. Mazda MX-5
The MX-5's success over the last 30+ years has elevated Mazda's roadster to become the world's best-selling two-seater sports car. We especially love them here in the UK, with around half of all Mazda MX-5s sold in Europe going to British buyers.
Smaller, and over 100kg lighter and more efficient than its predecessor, the latest Mazda MX-5 has gone back to its roots in a bid to offer genuine lightweight sports car thrills for buyers whose pockets aren't deep enough for a Porsche Boxster.
The fabric roof stows manually behind the driver and passenger – although if that's too much effort for you, there's the hard-topped MX-5 RF – while the boot and cabin offer more space, despite the car's smaller footprint on the road.
1. MINI Convertible
Much like its hatchback sibling, the MINI Convertible is a stylish, well-built car that's fun to drive and even quite affordable to run. It's by far one of the best all-rounders to feature a folding roof, and we like it so much that we've named it our Convertible of the Year for the last five years in a row from 2018 to 2023.
On the road, the Convertible retains MINI's trademark 'go-kart' handling, and the addition of wind-in-the-hair thrills just improves this further. Performance wise, even the entry-level Cooper's turbocharged 1.5-litre three-cylinder petrol engine is pretty punchy with 134bhp and 220 Nm of torque; enough for a respectable 0-62mph time of 8.8 seconds.
There's plenty of other options to choose from though, including a 228bhp John Cooper Works and even an all-electric model – although opting for battery power does ramp the price up to over £50,000. Yet, each version still manages to combine performance and efficiency in equal measure.
This is a small car so practicality is limited, and while the roof does fold away quickly and neatly, it does impact boot space and rear legroom quite significantly – two areas where the MINI didn't have a lot to sacrifice in the first place. Treat it as a two-seater with occasional luggage room, though, and the MINI Convertible could be perfect for you.
The best convertibles and cabriolets to buy 
Britain's love of convertibles
If you've ever wondered why rainy old Britain is one of Europe's hot spots for convertible sales, it's partly because it's not too hot. Driving roof-down in sunnier climes can be a recipe for sweltering sticky car seats and sunburn, but here in the UK we combine an often dreary climate with occasional balmy summers. Even the UK's generally mild spring and autumn can offer delightful opportunities for driving roofless, when it can be a genuinely exhilarating experience to waft along accompanied by the twitter of birdsong and the risk of an occasional cloudburst.
We Brits have always been outdoorsy in our transport choices, and at the dawn of motoring it was simply natural to continue where horses and open carriages left off. Early Rolls-Royce and Bentley models were typically open to the elements with phaeton and landaulette bodies from coachbuilders of old.
It wasn't just the exotics either. Throughout the twentieth century marques such as MG, Austin Healey and Triumph made hay out of the British love affair with open sports cars, when light weight and agility were key to the best performance.
Nowadays, even the best convertibles tend to be considered less sporting than their coupe brethren by purist drivers, largely because a unibody with a roof is typically more rigid than a roadster. That means better suspension control, and ultimately faster cornering potential – although some brands like McLaren, with their super-rigid carbon fibre body tubs, would beg to differ.
Which convertible should you choose?
McLaren and fellow supercar makers like Aston Martin, Ferrari and Lamborghini sit at the top of the convertible tree, but there are a multitude of options available to open-air enthusiasts at all budget levels.
At the other end of the scale there's a vast range of convertible models based on superminis, hatchbacks, coupes and saloons. Thanks to the demand for SUV and crossover models, you can even get a convertible version of the Volkswagen T-Roc – proving that demand for convertibles isn't confined to drivers with sporting aspirations.
That's not to say sporty drivers aren't well served with convertible options, of course. There's a vast array of fabulous open-topped sports cars available, from the Audi R8 Spyder to the BMW Z4. And how could we forget the near iconic Mazda MX-5 or even the Caterham 7?
There's also a strong contingent of premium four-seaters like the Audi A5, and even for drivers on a tighter budget the Fiat 500 city car offers a canvas roof that folds back.
Our round-up of the best convertibles isn't a true top ten list, because the sheer diversity on offer means not all of these cars can be fairly compared. Instead it's our pick of the cars that will give you the wind-in-the-hair thrills of open-top motoring, while still delivering everyday usability that means they're no hardship to run. And who knows? Some of these cars are so effective at keeping the cabin warm on a cold day that you could consider lowering the roof when it's cold outside.
Now read our list of the best rear-wheel-drive cars to buy...