Top 10 best fast family cars 2023
Having a family shouldn't limit you to a boring estate or people carrier - here's our top 10 fast family cars
If circumstances dictate that you need to have a family car, you might think that spells the end of your dreams of owning something fast and fun to drive. Fear not, there are plenty of fast family cars on the market right now that can fill both roles.
For a growing family, boot space and child seats take precedence over pace and excitement, but the best practical performance cars don't compromise in either regard. Whisper it, but many of the cars on this list are able to show some of our favourite sports cars a clean pair of heels on a winding back road.
This list of the 10 best fast family cars brings together cars from all sectors of the market. At the lower end of the price bracket, you'll find hot hatches like the brilliant Volkswagen Golf R, offering up four-wheel drive security, a practical five-door body and a punchy engine to carve up your B-road of choice.
If a hatchback isn't versatile enough, then the market is littered with fast estates which offer even more performance and space. The new BMW M3 Touring is the latest arrival, designed to go head to head with rivals from Audi and Mercedes. There are numerous contenders in the EV space, too, with the Tesla Model 3 and Porsche Taycan Sport Turismo providing an effortless turn of speed and space to space. Read on to discover the ten best fast family cars on sale…
Best fast family cars to buy now
1. BMW M3 Touring 
Since it was first unveiled in 1985, the BMW M3 has cemented itself as a usable performance icon with stunning pace and minimal compromises over a standard 3 Series in terms of practicality. It's small wonder that BMW has waited so long to produce a more practical estate version, but having driven the new G81-generation M3 Touring, it's been worth the wait and then some. 
The turbocharged 3.0-litre straight-six engine isn't particularly vocal or exciting in its delivery, but it harbours an almighty kick, and we can forgive the muted character in an estate car that has a 500-litre boot and some of the best interior tech in the business. 
Thanks to its 503bhp output and standard-fit four wheel drive system, the M3 Touring hurls itself from 0-62mph in just 3.6 seconds, but it doesn't top this list due to the quantity of performance on offer. Rather, it's the approachable, hugely capable chassis that defines the car - it bleeds with genuine sports car DNA, and the crisp dynamics give no hint of the Touring's sensible body style.
It's well made too, and if the mood takes you, the M3 Touring can pull-off spectacular powerslides slides thanks to its 2WD mode, which is wonderfully incongruous with its practical brief.
2. Porsche Macan GTS
If you think that a compact SUV can't be a fast, fun car, then think again. The Porsche Macan has to be experienced to be believed, because it combines the everyday usability of a five-door SUV with the handling and performance we've come to expect from Porsche's sports cars.
Partnership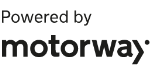 Need to sell your car?
Find your best offer from over 5,000+ dealers. It's that easy.
While it shares its basic layout with the Audi Q5, Porsche has developed the Macan from the ground up, so it gets bodywork inspired by Porsche's sports cars, while everything under the skin is designed with performance in mind. The flagship Macan GTS gets a 434bhp twin-turbo V6, and variable valve timing and direct injection mean there's plenty of power across the rev range.
It's mated to a seven-speed PDK gearbox, which delivers smooth, rapid shifts even at full throttle, while the four-wheel-drive system, standard adaptive dampers and clever Porsche Traction Management electronics mean the Macan GTS is able to put a smile on your face on roads where normal SUVs would be a real handful.
As with other Porsche models, there are some performance enhancing options for the Macan GTS. Torque vectoring takes handling to another level, while the Sport Chrono package adds launch control, which makes the most of the SUV's explosive performance off the line.
3. Cupra Formentor 
The Cupra Formentor arrived as Cupra's first ever standalone model exclusive to the brand, as opposed to being a performance version of an existing SEAT. It's also handsome to look at, with aggressive styling that helps it stand out among the SUV crowd. There's enough practicality for a family and a wide range of engine options available, including the range-topping 306bhp 2.0-litre engine, which delivers on the performance front.
Only the entry-level 1.5-litre 147bhp model is available with a manual gearbox, and all other models come with a DSG automatic. While it may not be the most engaging system, the auto box is pretty good – it's smooth at slower speeds, and gear changes are slick when you put your foot down. Two plug-in hybrid options are also available with 202bhp and 242bhp if you want a balance of performance and lower running costs – you'll get a quoted range of up to around 34 miles on a single charge.
A fast family car needs to be practical as well as quick, and the Cupra does a decent job in this respect, despite not being a class leader. The Formentor offers reasonable headroom and space for passengers in the back. Boot space depends on the model. The two-wheel-drive models offer a generous 450-litres of boot space, whereas this drops to 420-litres in the four-wheel-drive models. The batteries used in the plug-in hybrid models reduce this even further, and they offer a sub-par 345-litres of boot space for a car this size. The Formentor isn't perfect, but it is still one of the best fast family cars on the market, offering a desirable and premium feel.
4. Porsche Taycan Sport Turismo 
The Porsche Taycan was built from the ground up as a high-performance electric car, so the prospect of a versatile estate version is tantalising to say the least. Few - if any - EVs tackle B-roads with the finesse of Porsche's first electric car, which manages to exude 911 traits in a larger, zero-emissions package. 
The Sport Turismo estate is arguably even more handsome than the space-age saloon, and brings more headroom and a 446-litre boot to become a genuine family car contender, albeit without quite as much room as an M3 Touring inside. 
Still, the most powerful versions can easily outgun the BMW in a straight line, with the Turbo S dishing out an astonishing 752bhp. The £143,400 asking price is equally jaw-dropping, though, so we'd opt for the £87,500 4S Sport Turismo instead, which still hits 62mph in 4.0 seconds. 
More than 300 miles is achievable from a single charge, giving the Sport Turismo genuine GT credentials - although expect this figure to plummet when fully loaded with passengers and luggage on a cold day.
5. Audi RS6 Avant
While the Merc AMGs have always been popular as estate versions, it's the hot Audi Avants that arguably offer a smidge more practicality – if nothing else thanks to their all-wheel-drive quattro drivetrains that are a little less challenging to drive fast.
They've always been admired for their style too, and the handsome Audi RS6 is a case in point. It's broad-chested muscular demeanour looking polished and threatening all at once. The latest hot version of Audi's big A6 estate car may have a downsized V8, but as you'd expect performance is undiminished. 0-62mph arrives in a shockingly quick 3.6 seconds.
6. Skoda Octavia vRS 
You can get a petrol-powered Octavia vRS – using the same engine as the Golf GTI – but we also like the diesel model as a family car. With a 197bhp 2.0 TDI engine under the bonnet, it's got plenty of mid-range torque. Firmer suspension and some subtle styling updates ensure the vRS looks and handles like a performance car, too. That hugely practical cabin makes it a genuinely usable family vehicle, too. There's even a plug-in hybrid version, although we didn't find it quite as sporting to drive.
7. Volkswagen Golf R 
The most famous hot hatch you can buy is better than ever in its latest guise. The 2.0-litre turbo has 316bhp and the Golf R takes all the standard Golf GTI attributes, and magnifies them with almost a third more power and four-wheel-drive. The result is ballistic performance that's knocking on the door of supercar territory, and if you're after the ultimate in family practicality there's even an estate version of the Golf R too. Acceleration from 0-62mph takes just 4.7 seconds, but it's a shame the latest infotainment system isn't quite as convincing as the Golf's acceleration.
8. Alpina D3 S 
Fast and fun cars don't just have to run on petrol or electricity. The Alpina D3 S is one of the world's fastest diesel powered production cars, thanks to a twin-turbo 3.0-litre six-cylinder engine developing 350bhp and 730Nm of torque. Its headline figures read 0-62mph in 4.6 seconds and top speed of 170mph, but drive it cautiously and you should be able to return up to 42.2mpg.
It's even fitted with a mild-hybrid setup to help save fuel when you aren't on a Sunday blast. The Alpina is an amazingly accomplished piece of kit, merging blistering acceleration with composure and refinement on the move.
9. Mercedes AMG GLB 35 
The Mercedes AMG GLB 35 is the performance version of Mercedes' GLB SUV. It slots in between the GLA and GLC models, and is a fairly small SUV that offers seating for seven. The AMG variant takes this recipe and adds a 2.0-litre 302bhp turbocharged engine, a seven-speed automatic gearbox and four-wheel-drive.
It'll do 0-62mph in 5.3 seconds, which is fast for a seven-seater. The gearbox is responsive in manual mode, with the high-quality metal gear shift paddles a pleasure to use, too. It handles surprisingly well, too. The steering is light, but naturally weighted, and feels accurate, allowing you to make use of all the grip on offer.
As the range-topping model of the GLB, the Mercedes AMG GLB 35 is quite pricey, but does come with keyless operation, LED lights, a panoramic roof, parking sensors and a reversing camera, heated leather sports seats, and a good level of safety tech for a family SUV. The interior offers a good level of refinement and Mercedes' slick MBUX infotainment system. 
The car can be let down slightly in terms of practicality when all seven seats are in use which can restrict boot space to a measly 130 litres, and with a claimed fuel economy of 31 mpg, it won't be the cheapest car to run, but if you're looking for a family car with performance credentials, the Mercedes AMG GLB 35 is an attractive choice.
10. Tesla Model 3
Although many manufacturers have now released their own fast electric family cars, Tesla continues to fight its corner with its cheapest car, the Model 3. It's still one of the best EVs around thanks to its practicality and high levels of tech. The Model 3 Performance variant could also give supercars a run for their money with its break-neck speed.
Performance versions come with a dual-motor four-wheel-drive set-up which offers around a staggering 449bhp, allowing it to accelerate from 0-60 in 3.1 seconds. For outright performance, there's not much that will beat a Model 3, although you'll get an arguably more rewarding drive with rivals like the Ford Mustang Mach-E. 
The performance offered in the Model 3 doesn't come at the expense of practicality, either. Thanks to the lack of a traditional engine up front, it boasts a total of 425 litres of boot space from both the front and rear luggage areas, making it a very practical family car choice.
The Model 3's interior is very minimalist and feels well-built with use of decent quality materials. Most major functions are controlled by a 15-inch central touchscreen on the dash which feels advanced and responsive, and Tesla's frequent over-the-air updates are constantly add new features.
Is space more important to you than speed? Check out our list of the best family cars...