Koenigsegg Agera RS - world's fastest road cars
Swedish supercar maker builds unique one-off models, and the Agera RS is officially the fastest of all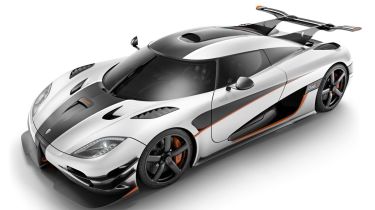 Top speed: 277.9mphPrice: £1.5million
Koenigsegg will only be a household name if you're a diehard petrolhead or have a member of the family who's into racing games, but the Swedish car maker currently holds the title of world's fastest car. While historic names such as Ferrari or Lamborghini continue to feature on the majority of bedroom walls, the Agera RS (one of the latest cars to come from the North East of Europe) can boast a top speed of 277.9mph, which it averaged on a two-way run on a closed public road in Las Vegas, Nevada.
The RS has a 5.0-litre V8 turbo that produces 1,380bhp, which was enough to beat the previous holder, the Bugatti Veyron Super Sport, by 12mph. To add insult to injury, the Koenigsegg also beat the 0-250-0mph 'world record' Bugatti set in its newest car, the Chiron, by over five seconds. The Agera RS' time of 36.44s came after only a few days of Bugatti releasing a video boasting of the 0-250-0mph performance achieved by the Chiron.
• What is the world's fastest car?
Bugatti claims that the Chiron is capable of breaking the 300mph mark, but is waiting for a tyre, specially designed by experts Michelin, which is rated to take the loads associated with travelling at such high speeds in the 1,996kg hypercar.
Interestingly, the RS isn't Koenigsegg's first assault on straight-line speed supremacy. Its first car, the CCR, was recorded at 242mph on the high speed bowl at Nardo, Italy back in 2005, paving the way for the company to keep its foot to the floor and design even faster production cars.
Top 10 fastest road cars 2019