Jaguar XJ220: buying guide & review (1993-1994)
Everything you need to know before buying Jaguar's all-time fastest car.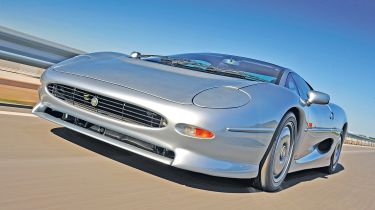 Jaguar launched its much-hyped XJ220 straight into the jaws of the financial recession in 1992 when the 'investment car' market crashed. The initial proposal for the XJ220, as first unveiled at the British International Motor Show in 1998, was a four-wheel-drive V12 racing car suitable for FIA Group B racing. With its flowing aluminium bodywork it looked so impressive that 1500 deposits of £50,000 were taken. 
It was not initially envisaged as a production car, yet Tom Walkinshaw and Jaguar collaborated on a road-going JaguarSport version. It was decided to drop the heavy and complicated four-wheel drive system and large V12 as Jaguar's principal competitors were using compact, turbocharged engines in the Porsche 959 and Ferrari F40.
So Jaguar developed the V6 from the MG Metro 6R4 rally car. Re-engineered and fitted with two Garrett turbochargers, the engine developed an impressive 550bhp, cracking 60mph in 3.6 seconds and going on to set the Guinness World Record for highest speed attained by a production car at 217.1mph in 1994.
The production version was launched at the Tokyo Motor Show in 1991 – costing £470,000! Some of the original speculators had backed out, fighting to reclaim their deposits after the shift from four-wheel drive and a V12. When production ceased in 1994, only 271 had been built, the last one selling for £127,550 plus VAT.
There was no doubting the XJ220's towering performance, although the V6 engine sounded agricultural in comparison to the V12. The car was also physically huge, difficult to see out of and near-impossible to drive in traffic. But the XJ220 is rare and fast, and that means prices are rising today.
Which XJ220 to buy?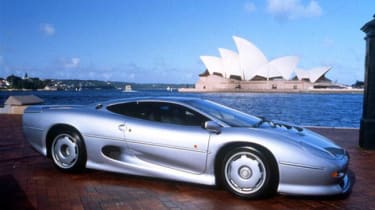 Performance and specs
| | |
| --- | --- |
| Engine  | 3498cc, turbocharged V6 |
| Power | 540bhp @ 7200rpm |
| Torque | 475lb ft @ 4500rpm |
| Transmission | Six-speed manual |
| 0-60mph | 3.6sec |
| Top speed | 217mph  |
| Insurance group   | - |
| Fuel consumption  | 18.0mpg |
| Price when new  | £470,000 |
Dimensions and weight
| | |
| --- | --- |
| Wheelbase              | 2640mm |
| Length | 4860mm |
| Width | 2000mm |
| Height | 1150mm |
| Weight | 1560kg |
Common problems
• Visibility isn't great, especially to the rear. As a result there are plenty of XJ220s sporting parking knocks; don't under-estimate the cost of restoring dented bodywork.
• The V6 is tough, but annual oil changes are key if the turbochargers aren't to wear prematurely. The cam belts also need to be replaced every two years or 12,000 miles.
• Clutches aren't all that strong which is why some owners have a replacement fitted each time the engine is out to replace the cam belt. That might seem lavish, but if the clutch disintegrates and takes out the gearbox casing, the costs can be huge.
• The XJ220's brakes are poor but there are upgrades available. If you're planning to drive the car like it was designed to be driven, expect to invest in some better anchors. Don Law in Staffordshire is the place to go; the company can upgrade the servo and pads or install a complete race-spec system.
• See how old the tyres are and how much tread is left on each of them. Some low-mileage cars are sitting on rubber that's way past its best-before date and if the tyres are low on tread you'll have to buy new rubber soon – and that's not a cheap proposition.
Partnership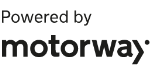 Need to sell your car?
Find your best offer from over 5,000+ dealers. It's that easy.
• The bag fuel tanks that are fitted have to be replaced every six years, which is ridiculously frequent for a road car – even one at this level. Replacement is a costly job too, which obviously needs to be done by someone who knows what they're doing.
• Of course you need to buy a car that comes with a service history, but don't under-estimate the cost of proper maintenance. Even a routine service will cost plenty; once you're into the realms of major maintenance plus some replacement parts because of ageing or wear and tear, the bills can be eye-watering.
• Parts availability is surprisingly good, with some bits already being remanufactured. In 2008 Don Law bought Jaguar's entire stock of XJ220 parts which encompasses interior parts, panels, engine, wheels, windscreens and much more. 
Model history
1988: The Jaguar XJ220 makes its debut at the Birmingham NEC motor show. In prototype form there's a 6.2-litre V12, scissor doors along with four-wheel drive and four-wheel steering. Jaguar doesn't confirm production at this stage, but takes 1400 deposits anyway.
1991: The first production cars are delivered, but by now the engine has been swapped to a twin-turbo 3.5-litre V6. The power goes the rear wheels only, the wheelbase has been chopped by 200mm and instead of active aerodynamics there's an underbody venturi-effect airflow system.
1992: The final road-going cars are built.
1993: TWR, which helped to develop the XJ220, creates the track-ready XJ220C, for GT racing.
1994: TWR builds six XJ220Ss, which are effectively road-going versions of the XJ220C.
Owners clubs, forums and websites
•www.jec.org.uk - Owners' club
•www.jaguardriver.co.uk - Owners' club
•www.jaguarownersclub.com - Owners' club
•www.donlawracing.com - XJ220 specialist
Summary and prices
Considering the XJ220's excellent pedigree, values are still relatively affordable. Prices have been rising, but a great car can still be bought for around £200,000-£300,000, a fraction of some other supercars from the same era.