Best cars for towing a caravan
Caravanning has been popular in Britain for decades. These are the best cars if you are planning on taking your home with you this summer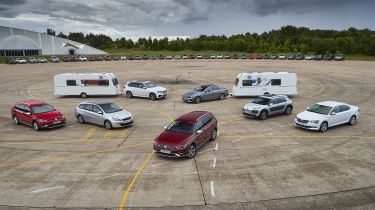 For some people, caravanning is an essential part of a British summer holiday. Having a car that's capable of towing a heavy weight is essential if you're planning on taking a caravan with you, but many cars now also come with a number of useful extra features, such as tow assist and park assist. Buying a car with all of these capabilities is not as expensive as you might expect, either, as our list below shows.
Volkswagen Passat Alltrack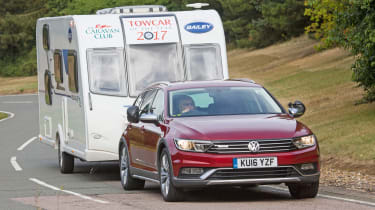 In our exhaustive group test in collaboration with The Caravan Club, VW's rugged Passat Alltrack estate came out on top. Not only does it boast a hefty maximum towing weight of 2,200kg, but we also liked the clever Trailer Assist with Park Assist pack (£475), which removes the hassle from parking a caravan by taking control of the steering for you. The Alltrack's four-wheel drive will give extra peace of mind when you're haunted by nightmares of boggy caravan sites, too.
Citroen C4 Cactus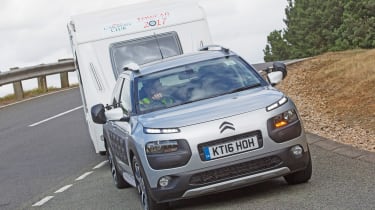 Our best tow car for under £20,000, the Citroen C4 Cactus offers competent towing performance at an exceedingly tempting price.
BMW X5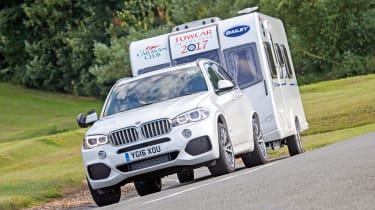 The BMW X5 took the crown for the best tow car over £45,000, making it a luxury SUV that is also supremely capable at the hard graft of pulling a caravan.
Click on the links to the left or below for our best holiday cars in each category...
• Best cars for towing a caravan