Toyota recalls 3.37 million vehicles worldwide, 73,000 in UK
Faulty airbag inflators and emissions control units cause 73,000 Toyota vehicles to be recalled in the UK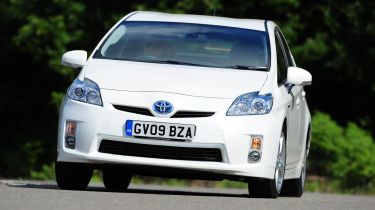 Toyota is to recall 3.37 million vehicles worldwide with examples of the Prius, Auris and Lexus CT200h models affected by airbag inflator and emissions control issues. The recall includes 73,000 Toyota and Lexus cars registered in the UK.
A fault in the emissions control units affects over 2.8 million vehicles globally, with 1.55 million in Japan, 713,000 in Europe, 35,000 in China and 568,000 in other areas. A further 1.43 million cars will also need repairs over a separate issue involving airbag inflators. Toyota has said around 930,000 cars will be affected by both defects due to an overlap. However, the Japanese manufacturer confirmed no injuries have been linked with either issue. 
In the UK, the fuel emissions control unit recall affects 72,885 Toyota Prius, Auris and Lexus CT200h built between April 2006 and August 2015. Toyota said there is a possibility that cracks could develop in the coating of the emissions channel due to improper shaping of that channel.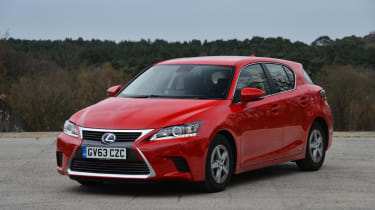 As a result, the cracks could expand and cause fuel leaks over time. Toyota is to fit a new and improved control unit, expected to take between two to three hours. Both recalls will be done free of charge.
Of the 72,885 vehicles called back for a new fuel emissions control unit, 34,135 Prius and Lexus CT200h owners will also undergo work for a separate recall over airbag inflators. Toyota has recorded seven incidents where a side-curtain airbag had partially inflated in a parked Prius.
Toyota said; "Some inflators could have a small crack in the weld area joining the chambers, which could grow over time, and lead to the separation of the inflator chambers.  This has been observed when the vehicle is parked and unoccupied for a period of time."
The recall will see Toyota and Lexus dealers install retention brackets on the curtain shield airbag inflators. The recall affects cars manufactured between October 2008 and August 2012, and is expected to take between two to four hours.
Toyota has created an online portal for owners to see whether their vehicle is likely to be affected by the recall. Owners will also be contacted directly by their dealers. 
Have you been affected by a recall recently? Tell us in the comments below...