Best used luxury cars 2022
An ultra-comfortable ride and a premium driving experience can be yours with the best used luxury cars
Let's face it, luxury cars are out of reach for most drivers because the very best in comfort and style always comes with a price tag to match. Most of us can only dream of affording a BMW 7 Series or Audi A8, let alone a Rolls-Royce.
However, this is where the second-hand market comes into play. Luxury cars are usually built to the highest standards with top-end materials, so they should last longer than most vehicles. And that means they'll be almost as good as new a few years down the line when depreciation has had time to set in.
In this sense used luxury cars can be the biggest bargains around, with some models losing tens of thousands of pounds in value in just a handful of years. If you're an owner that's a heavy burden, but if you're a buyer it can lead to huge and tempting opportunities.
To help you on your way, we've put together the following list of the best used luxury cars you can buy today.
Best used luxury cars
Range Rover (Mk4) - Used Luxury Car of the Year
Our pick: TDV6 Vogue (2015/65, 65k miles, £29,844)
There's an all-new Range Rover in showrooms, which means there's never been a better time to snap up an example of its equally excellent predecessor. Despite being nearly a decade old, the brilliant Brit's combination of cosseting luxury, impressive tech and go-anywhere ability means it's still at the top of its game. 
Yet the really good news is that you can get your hands on this automotive icon for less than the price of a new Ford Focus. For that fairly modest sum, you get one of the most comfortable, capable luxury cars ever built. Imposing looks mean it still feels at home rubbing shoulders with the jet set, while the spacious interior mixes traditional wood and leather with the latest tech. It's practical, too, with a big boot and that trademark split tailgate.
On the move, the Range Rover's serenity is enhanced by engines and auto gearboxes that deliver power and refinement in equal measure. From supercharged petrol V8 to plug-in hybrid, there's something for everyone. Yet for us, the tried and tested 255bhp 3.0-litre V6 serves up a winning blend of pace, efficiency and durability.
As you'd expect, comfort is the order of the day. Soft air suspension allows you to waft over the worst bumps, while wind and road noise are kept to a minimum. A commanding driving position and excellent visibility mean the Range Rover is surprisingly wieldy in the urban jungle, while direct steering and strong composure allow it to deal deftly with a series of corners. And with its sophisticated four-wheel-drive system, the Rangie is equally at home off the beaten track.
Electrical glitches can be expensive to rectify, and as with most luxury cars you'll have to budget more for running costs. But find a well cared-for example with a fully stamped history and you'll be rewarded with one of the most desirable and versatile luxury cars ever.
BuyaCar finance options
With new Range Rovers costing upwards of £100,000 and the Sport from more than £80,000, you'll need deep pockets to buy one. Unless you pick a used model, in which case you can get a 2015 example for less than £30,000. That equates to monthly payments of £674 on a four-year hire purchase contract with a £3,000 deposit. That's more palatable than the £2,294 per month needed for a brand-new entry-level model on HP.
Partnership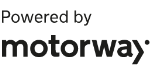 Need to sell your car?
Find your best offer from over 5,000+ dealers. It's that easy.
See the latest used Range Rover prices on our sister site BuyaCar...
Mercedes S-Class (Mk6)
Last year's winner has to settle for the runner-up spot this time around. It remains as beautifully built, comfortable and enjoyable to drive as ever, and even newer rivals still struggle to match its advanced kit. The opulent long-wheelbase model offers unrivalled space, while the S 350 d combines strong performance and 40mpg fuel economy.
See the latest used Mercedes S-Class prices on our sister site BuyaCar...
Aston Martin Rapide (Mk1)
You'll need deep pockets to run our left-field choice, but with Rapide prices now starting at £60,000, it costs half what it did when new. Under the long bonnet, the snarling 6.0-litre V12 serves up supercar-style acceleration, while the handling is agile and engaging. The ride is firm and the luxuriously appointed interior is cramped, but few four-door cars offer such a sense of occasion.
See the latest used Aston Martin Rapide prices on our sister site BuyaCar...
BMW 7 Series (Mk6)
The BMW 7 Series has long been the underdog in the luxury car sector. It doesn't quite have the esteemed reputation of some of its rivals, but it definitely should: it's built to a wonderfully high standard, the engines are immaculate and efficient, and BMW's on-board technology is among the best you'll find anywhere.
The current, sixth-generation model arrived in the latter stages of 2015, with a pair of diesels making 261 and 315bhp respectively, along with a 3.0-litre, six-cylinder petrol producing 321bhp. A 4.4-litre V8 was added to the line-up not long after, with a plug-in hybrid variant coming on stream in 2016.
The diesels make the most sense from an economic perspective, as the petrols are thirstier on long motorway journeys. Equipment is universally good, with four-zone climate control, heated front and rear seats and an eight-speed automatic gearbox all standard features. Run-flat tyres were also the norm, potentially saving you a lot of hassle at the roadside. However, normal rubber improves the ride.
The 7 Series' biggest attraction is its interior, which is beautifully designed and perfectly finished. The infotainment is very easy to use on the move, thanks to a dial controller that's far less fiddly than the touchscreen.
See the latest used BMW 7 Series prices on our sister site BuyaCar...
Audi A8 (Mk3)
The Mk4 Audi A8 has been on sale for a couple of years, but the previous-generation car represents something of a steal given that early versions (it was first sold in 2010) can now be bought for a temptingly low price. The catch is that insurance and maintenance costs are very high, so watch out for those.
When the car arrived in showrooms buyers had a choice of a 4.2-litre petrol engine or 3.0- and 4.2-litre diesels. All of them came with an eight-speed automatic transmission, while a 3.0-litre petrol was added to the line-up soon after. A long-wheelbase A8 L model became available in February 2011, offering 130mm of extra space inside. If legroom is especially important to you, keep your eyes open for one of these.
Naturally the diesel engines make the most sense, striking the right balance between performance and fuel economy. Entry-level SE cars got 18-inch alloy wheels and adaptive suspension for supreme ride comfort, while leather, electrically adjustable front seats were also standard features. If you want heated rear seats however, you'll need to look out for SE Executive trimmed cars instead.
See the latest used Audi A8 prices on our sister site BuyaCar...
Bentley Flying Spur (Mk2)
When it comes to luxury, Bentley is arguably the only brand that gets close to Rolls Royce in terms of appeal. However, the previous-generation Flying Spur added another dimension with a level of grunt that's almost surprising from a luxury saloon. Engine choices amounted to a 4.0-litre V8 with 500bhp or a 616bhp W12 that could top out at 200mph. Not bad for a vehicle that weighed 2.5 tonnes. There was also a V8 S that sat between the two variants which could sprint from 0-62mph in under five seconds.
When not being pushed to their full potential, all of the engines are extremely quiet at motorway speeds, making them calm, peaceful machines for cross-country drives. The ride is very good too, although the adjustable air suspension isn't quite as sophisticated as you'll find on the S-Class.
If fuel bills are a concern for you then the Flying Spur isn't the luxury car for you: the V8 could manage 25.9mpg according to the official tests at the time. Meanwhile, the W12 was good for just 19.8mpg, translating into less than 400 miles per fill-up.
See the latest used Bentley Flying Spur prices on our sister site BuyaCar...
Porsche Panamera (Mk1)
There isn't a car on this list that can't be driven harder than most chauffeurs would dare when required, but if you want a luxury car that truly delivers when it comes to handling, then look no further than the Porsche Panamera. The first-generation model was brilliant in this regard, without falling short in any of the other areas that you'd expect a car like this to major in.
When it arrived the only engine available was the 3.6-litre V6 petrol with 292bhp, although that quickly grew to include a hybrid model and a Turbo S with a 4.8-litre V8 that had 535bhp at its disposal. In 2011, diesels were added to the line-up too.
You also get plenty of mod cons as standard, and a 445-litre boot that (while not overly generous) is more spacious than some of the car's main rivals. The interior is fabulous too, giving every journey a sense of occasion.
See the latest used Porsche Panamera prices on our sister site BuyaCar...
Volkswagen Phaeton (Mk1)
The Volkswagen Phaeton is another left-field choice as a luxury vehicle, especially given that it hardly set the world alight when the final-generation model was in production between 2010 and 2015. Even then it lagged behind its main rivals, with relatively plain styling and a price tag that didn't seem to justify what the car could offer.
However, as a used car it makes a lot more sense, and given Volkswagen's usual build quality, you can expect the exceptional levels of comfort and refinement to be as good as when the car rolled out of the factory.
The Phaeton also had oodles of interior space going for it, meaning passengers had room to stretch their legs and - with 500 litres of boot space - chuck their luggage in the back with room to spare.
Sure it isn't much to look at, and the interior isn't very inspiring, but if you've got a strict budget the Phaeton will go a very long way indeed.
See the latest used Volkswagen Phaeton prices on our sister site BuyaCar...
Now find out more about the best used cars you can buy...