Fastest Nurburgring lap times 2023: quickest cars and lap records
Check out the top 10 fastest production cars around the Nurburgring Nordschleife circuit in Germany
Germany's Nurburgring Nordschleife race track is worshipped by not only petrolheads around the world but also car manufacturers. New cars are often tested and developed on the 'Green Hell' circuit, with anything from supercars to hot hatchbacks aiming to topple a multitude of lap records.
The 12.944-mile circuit is one of the most challenging stretches of tarmac in the world, and with almost 1,000 feet of elevation change as the track carves through a dense pine forest, squeezing every last tenth of a second out of a flying lap is a task best reserved for elite drivers.
The Nurburgring lap time is a valuable currency in the eyes of car brands and consumers, so we've seen various companies claim Nordschleife records for everything from the aforementioned hot hatches and SUVs to 'four-door cars', estates and electric cars. The big one, of course, is the Nurburgring production car lap record.
Whatever you think of this practice, the Nurburgring's profile in the car world shows no sign of waning and we've got details of all the fastest cars of each type at the 'Ring below...
Overall Nurburgring lap record
Porsche smashed the overall lap record at the Ring with a time of 5:19.55 minutes in a 919 Hybrid Evo. The car is a development of the Le Mans prototype the German marque has raced competitively, and it hit a top speed of 229mph on its mind-blowing lap. The previous record of 6 minutes 11.13 seconds, which had stood since 1983, was achieved by the late Stefan Bellof in a Porsche 956 C.
Front-wheel-drive Nurburgring lap record
Manufacturers such as Honda, Renault, SEAT and Volkswagen have been battling it out for years, and Honda recently found itself back at the front of the pack thanks to the latest FL5 Civic Type R, which lapped the 'Ring in 7:44.8.
It's important to note that this time is actually slower than the Renault Megane RS Trophy R's 2019 record of 7:40.01. The reason for Honda taking the victory here is because the track underwent a slight expansion shortly after Renault's record-breaking run. As a result, Nurburgring officials now only recognise cars that have covered the increased distance of 12.944-miles, rather than the previous 12.8.
The Civic Type R that undertook the lap was kept as close to production spec as possible, and it even used the standard Michelin Pilot Sport Cup 2 Connect tyres which are available from Honda dealerships. 
Four-door saloon Nurburgring lap record
With SUVs stealing car sales from conventional family saloons, manufacturers are having to come up with exciting ways to attract buyers to more traditional saloon models. Which, among other things can include a fire-breathing, hell-raising performance version of the standard saloon.
The Jaguar XE SV Project 8 originally toppled the Alfa Romeo Giulia Quadrifoglio from the top of the saloon tables in 2017, with a time of 7:21.20. However, Jaguar went back for more in 2019 and the XE SV Project 8 managed to knock 2.8 seconds off its previous time, completing an incredible lap in 7:18.36.
Partnership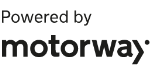 Need to sell your car?
Find your best offer from over 5,000+ dealers. It's that easy.
The two-seater XE SV Project 8 does stretch the definition of four-door production car somewhat, but that's increasingly what's needed to set a 'Ring record these days.
All-electric Nurburgring lap record
More manufacturers are readying electric cars, and what better way to showcase you're serious about EVs than sending a bespoke, all-electric track special around the Nurburgring as quickly as possible? 
That's exactly what Volkswagen did, setting a new lap record for all-electric cars with a Nurburgring-spec version of the ID. R racecar it had used to set a new record on the Pikes Peak hillclimb. 
The 617bhp all-wheel-drive machine lapped the 12.9-mile circuit in 6:05.34, not only smashing the previous record held by Chinese EV maker NIO, but setting the second fastest ever unrestricted lap around the track in the process. As for production electric cars, Tesla claimed an unmodified Model S Plaid lapped the circuit in 7:25.23 in June 2023, beating its own record. 
Top 10 fastest Nurburgring lap times by production cars
The prominence of the front-wheel-drive lap record may have risen in recent times, but the real kings of the 'Ring are the machines challenging for the overall production car mark. These days, it's never long after the covers have been pulled back off a new hypercar or extreme track weapon that the question of Nurburgring potential is asked…
Read on below to find out which production cars have delivered the fastest Nurburgring Nordschleife laps…
10. Porsche 918 Spyder (Weissach Package) - 6:57s
While McLaren was being unusually coy about the Nurburgring lapping prowess of its P1 hybrid hypercar (it will only say that the P1 has done a sub 7-minute lap), Porsche rocked up and clocked a 6:57s lap in its 918 Spyder, albeit one benefiting from Porsche's Weissach Package. It was the first (and so far only) of the 'Big Three' to post an official time, giving the LaFerrari and P1 something to aim for.
With a combined 875bhp and 944lb ft of torque from its petrol-electric powertrain, the all-wheel-drive machine blitzed the 'Ring in September 2013, holding the outright production record until the arrival of the Lamborghini Huracan Performante.
9. Porsche 911 GT3 RS (991.2) - 6:56.4s
The GT3 RS has the same 4.0-litre flat-six as found in the regular 911 GT3 - revving to 9,000rpm and developing 513bhp. Use the Race Start function and the RS will shoot from 0-62mph in a lightning 3.2 seconds.
The Weissach Pack helps to reduce overall weight by 30kg (from a claimed 1,430kg), by including a carbon fibre roof, magnesium wheels and a titanium roll cage.
8. Porsche 911 GT3 (992) - 6:55.3s
Porsche is famous for evolving the 911 with each iteration, and proof is no clearer than the lap time of the latest 911 GT3. Despite being a rung down on the performance ladder, it was faster around the tortuous track than the outgoing 991.2 GT3 RS. That's without any extra power, and just goes to show how much more downforce – and therefore grip – the 992 GT3 can generate. 
7. Lamborghini Huracan Performante - 6:52.01s
Ahead of its big unveiling at the Geneva Motor Show, Lamborghini released footage of its new, track-focused Huracan Performante tearing round the 'Green Hell' in an astonishing time of 6:52.01s. Shrouded in a camouflage wrap, the 5.2-litre V10 beast was piloted by test driver Marco Mapelli, who surely gained a handsome bonus on his paycheck at the end of the month. Worth every penny.
6. Porsche 911 GT2 RS - 6:47.3s
Porsche said it was targeting a lap time in the region of 7:05s when it first conceived the 911 GT2 RS. But it absolutely smashed that figure, and knocked the Lamborghini Huracan Performante off its perch with a blistering record run of 6:47.3 at the hands of test driver Lars Kern in late 2017.
The standard Porsche 911 GT2 RS completed the lap on Michelin Pilot Cup 2 tyres, and although these were developed specifically for this model, they are both road legal and standard for the production car. 
5. Lamborghini Aventador SVJ - 6:44.97s
Having seen the Huracan Performante dethroned in September 2017, Lamborghini took less than a year to reclaim the lap record at the Nurburgring. This time they snatched it with the Aventador SVJ, which lowered the benchmark to a 6:44.97s, more than two seconds faster than the GT2 RS, thanks to its 760bhp version of Lambo's 6.5-litre V12.
The Aventador SVJ is based on the Aventador SV, which itself has lapped the Nurburgring in less than seven minutes, hitting 6:59.73s in 2015.
4. Porsche 911 GT3 RS (992) - 6:44.84s
The 992-generation 911 GT3 RS certainly looks at home on the Nurburgring (or any track for that matter) and its lap time of 6:44.84 is a decent step up from the 'regular' GT3. Only a small part of that improved time can be attributed to the extra 15bhp. The huge wing and active aero help to deliver three times more downforce than the GT3, which might not be so noticeable on the road, but it certainly makes a difference at the 'ring. 
3. Mercedes-AMG GT Black Series - 6:43.616s
The Black Series is the most focused and powerful evolution of the Mercedes-AMG GT with extra aerodynamic downforce to help the uprated twin-turbocharged 4.0-litre V8 put down its 720bhp. 
Mercedes says all of the components fitted to the lap-setting car can be fitted to the road car, but AMG engineers were on hand to adjust the aero and chassis settings to optimise the Black Series for the particular strains that the Green Hell places on a car. Given the Black Series moniker usually denotes the most extreme performance version of an AMG Mercedes, this record is unlikely to be topped by an even more powerful AMG GT but who knows, Mercedes could bring it back for another go.
2. Porsche 911 GT2 RS Manthey-Racing - 6:43.300s
Porsche is no stranger to setting lap records at the Nurburgring. The German manufacturer currently holds the outright lap record with its monstrous 919 Hybrid setting a scarcely believable time of 5:19:55s. Porsche and race team Manthey Racing have previously set a blistering 6:40 lap time around the 'Ring, but although that car was road legal, the specification it ran to complete that lap time was for track-use only. So, Porsche, Manthey-Racing and development driver and racer Lars Kern gave it another go with another tuned 911 GT2 RS and ended up beating the production car record with a 6:43.300. 
1. Mercedes-AMG One - 6:35.183s
Mercedes-AMG's F1-engined road-going hypercar is the latest hybrid to take on the infamous track and obliterate the previous record holder. The One is powered by a seemingly tiny 1.6-litre V6 petrol engine, but the unit is based on Formula 1 technology and works in tandem with four electric motors to produce a mind-blowing 1,048bhp. As a result of this immense power and some highly-skilled driving by Maro Enge, the Merc managed a truly blistering time of 6:35.183 - just over eight seconds faster than the previous production 'king of the 'Ring'. 
Mercedes claims that the car used for this record-breaking run was technically identical to the standard version, and had the "Race Plus" driving mode engaged.
Other Nurburgring lap times
If you thought the above top 10 was a definitive, indisputable list, we have news: plenty of other cars have set lap times which would see them break into the top-10 times, but have fallen into somewhat of an automotive grey area. Should a time count if it's set on special tyres? Should track cars be included? What about prototypes of forthcoming models? The inclusion of the following is up for debate.
Radical SR8 LM – 6:48s
The 450bhp V8-engined Radical SR8 stretches the definition of a 'road-legal production car'. Still, it has a 690bhp-per-tonne power-to-weight ratio, so it's rapid. So although we've left it out of our official top 10, it's still worth a mention.
It looks like a race car and you certainly (we hope) wouldn't attempt to use one on the school run. With approval, it's possible to register one as a road legal vehicle, and it completed an incredible 6:48s lap in 2009 to install itself in the Nurburgring lap record tree.
NextEV NIO EP9 - 6:45.9s
The all-electric NextEV NIO EP9 set what looked like a lap record on the Nurburgring racetrack with an incredible time of 6:45.9, however it later transpired that this was done on bespoke tyres, which is why it doesn't feature in the main list.
McLaren P1 LM - 6:43.2s
Right, so we're deep into 'grey area' territory now. The McLaren P1 LM – a road-legal version of the 986bhp, track-only P1 GTR, prepared by specialists Lanzante – has gone almost three seconds faster than the NextEV NIO EP9.
But as a road-going adaptation of a track-only car, we've decided to leave it out of our top 10, while accepting that its position is very much open for debate.
Porsche 911 GT2 RS MR - 6.40.3s
Like the McLaren P1 LM above, this entry also causes some controversy. Unlike the standard Porsche 911 GT2 RS in our top-10 list, this version has been specifically modified to tackle the Nurburgring very quickly. It is a road legal vehicle, but it contains additional performance parts from Manthey Racing that give it an edge over the standard production car. Plus, while you can buy the car, it can only be used for track days in that form.
On top of the Manthey Racing parts, the GT2 RS MR also had aerodynamic and chassis adjustments for its record-breaking run.
Fastest Nurburgring lap times (production cars) 2023
Mercedes-AMG One -  6:35.183s
Porsche 911 GT2 RS MR - 6.43.300s
Mercedes-AMG Black Series - 6:43.616s
Porsche 911 GT3 RS (992) - 6:44.84s
Lamborghini Aventador SVJ - 6:44.97s
Porsche 911 GT2 RS - 6:47.3s
Lamborghini Huracan Performante - 6:52:01s
Porsche 911 GT3 (992) - 6:55.3
Porsche 911 GT3 RS (991.2) - 6:56.4s
Porsche 918 Spyder (Weissach Package) - 6:57s
Frequently Asked Questions
The overall Nurburgring lap record is 5:19.55 minutes. It was set in a Porsche 919 Hybrid Evo, a development of the brand's Le Mans prototype race car.
Now take a look at the fastest accelerating cars in the world...