Top 10 best performance cars to buy 2023
Performance cars have reached new heights of speed and interaction - here's a list of our ten favourites from the current crop
​With most manufacturers pushing funding towards ambitious EV targets in 2023, traditional performance cars aren't as common as they once were. That's a real shame for those who enjoy driving, but there is a flip side to this coin: some of the best performance cars are models that have emerged recently, thanks to the fastidious engineering being undertaken to celebrate the final years of the internal combustion engine.
Hot hatches like the latest Honda Civic Type R are a case in point - the firm's engineers have honed familiar ingredients to stunning effect, and there are more highlights further up the market. Maserati hit the ground running with its first bespoke supercar since the MC12 - its new MC20 gives no hint of this hiatus, and it's a match for the latest and greatest from Ferrari. 
Some buyers may need a touch more versatility from their performance car, and BMW has a stronghold on that particular brief. The M5 CS not only blasts its competition away, we struggle to think of a sports saloon from any era that's quite so enthralling on a challenging road. Of course, pure electric performance cars are creeping on the scene too, the best of which are definitely worthy of consideration. 
The best performance cars to buy
The 'performance car' market is still a diverse field and we've thoroughly tested every performance car that you can buy in the UK in order to determine which are the very best. Read on to discover our top 10 favourite performance cars in reverse order…
10. Porsche 718 Cayman/Boxster 
While the mid-engined, two-seater sports car market isn't exactly saturated, the cars that do occupy it face a tight battle to be the best, and the Porsche 718 Cayman/Boxster is often regarded as a pinnacle car in this sector. Even though the 718 is technically an entry-point into Porsche ownership, it provides an incredibly sharp and enjoyable driving experience that few cars can come close to matching.
The latest generation cars caused something of a stir among fans when Porsche announced that they would be downsizing the engine choices from six-cylinders down to four. Set this controversy aside, though, and you will quickly realise that these turbocharged units are more than up to the job - with the only real downside being a distinct lack of noise. However, Porsche has since reintroduced a naturally-aspirated six-cylinder engine to the GTS models. No matter which 718 you opt for, though, you will enjoy precise steering, excellent balance, brilliant handling, and plenty of power - so you will struggle to go wrong.
9. BMW M5 CS 
The regular BMW M5 already offers a winning combination, with the practicality of a large saloon and the level of driving excitement you'd expect from a sports car. The M5 CS takes things to an even higher level, thanks to some carefully thought out changes to its chassis and powertrain.
These upgrades result in an extra 10bhp from the same V8 engine found in the standard M5, which makes for a total of 626bhp. While this brawny unit will launch the M5 CS from 0-62mph in just 3.0 seconds and onto a top speed of 189mph, the upgraded chassis is truly the star of the show. With changes including a 7mm drop in ride height over a regular M5, adaptive dampers from the M8 Gran Coupe, and adjustments to the car's suspension geometry, the M5 CS corners with great precision – this is especially impressive when you consider its kerb weight of over 1,800kg.
8. Toyota GR Yaris 
It may be small, but the Toyota GR Yaris is certainly mighty. To create this 'World Rally Car for the Road', Toyota has done far more than just soup up a standard Yaris with a bit of bodykit and a big exhaust. Instead, they've added what they claim to be the world's most powerful three-cylinder engine - giving out a whopping 257bhp - stiffened the suspension, and fitted a highly-sophisticated all-wheel-drive system. This combination makes for a pocket rocket that will pack a serious punch on the straights and then make light work of corners, all while putting an enormous smile on your face - exactly what a performance car is all about.
Partnership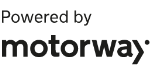 Need to sell your car?
Find your best offer from over 5,000+ dealers. It's that easy.
With a claimed 0-62mph time of 5.5 seconds and a top speed of 143mph, the GR Yaris may not be as fast as some of the other cars on this list, but it is such a fun car to drive that this likely won't matter if you find yourself behind the wheel. Where it also shines is in its daily usability, the three-cylinder engine should return over 30mpg if you go easy on the throttle - which is a lot by typical performance car standards - it will also seat four passengers, and comes with Toyota's five-year/100,000-mile warranty as standard.
7. Ferrari 296 GTB
It's fair to say that Ferrari stumbled slightly in its second stab at a hybrid supercar. The V12 LaFerrari was mesmerising, but the electrified SF90 felt confused in its execution. Thankfully, with the 296 GTB, the firm went back to the drawing board and gave us its best supercar in years. 
It did so, surprisingly, by dropping two cylinders and four-wheel drive, which unlocked the trademark expressive handling that the SF90 lacked. The new V6 motor sounds even better than Ferrari's current twin-turbo V8, with the electrified system offering a combined 819bhp.
The performance is eye-widening, but the nature of delivery is what defines the 296 GTB. It feels light, responsive and endlessly adjustable, which is some feat considering the complexity of the powertrain. The hybrid element genuinely adds to the thrill, rather than reining it back.
6. Maserati MC20 
After an 18-year hiatus from the supercar market, Maserati made every effort to ensure that the MC20 is a statement of intent, and a reminder the historic marque is still a force to be reckoned with.
With its truly stunning looks, butterfly doors, carbon fibre chassis, double wishbone suspension, and ferocious 3.0-litre twin-turbo V6 engine, the 621bhp MC20 has every supercar factor covered, and even features F1-derived technology. A starting price of over £190,000 means the cost even looks reasonably good value next to some of its supercar rivals. 0-62mph takes just 2.9 seconds in the correct conditions, and it will keep accelerating until it hits an impressive 202mph. However you drive it, whether hammering it around a track or cruising through town, the MC20 is undoubtedly a very special car.
5. Honda Civic Type R 
The Civic Type R is rather subdued until you uncork its 324bhp. In normal driving, it feels tightly wound but beautifully judged, with instinctive responses from all its controls, but make no mistake - a seriously unruly hot hatch hides beneath this sophistication. 
The fury from the Civic's 2.0-litre motor is only just contained by its 265-width front tyres, which occasionally skate and hop over the road surface at maximum attack. Importantly, though, the Civic clearly communicates when you've reached - and breached - its limits, so these moments are exciting rather than frustrating. 
In fact, it feels unlike any other hot hatch in its flat, wide stance, storming along like a Super Touring car rather than an upright family car. It might cost £47,995, but the new Type R justifies that asking price - and then some.
4. Toyota GR86 
There may be a drought of truly attainable performance cars these days, but with the GR86, Toyota proved that the modest rear-wheel drive coupe is to be savoured in 2023. The GR86 builds on the old GT86's recipe for fun rather than pure pace, with choice mechanical improvements that fill holes in the previous car's repertoire. 
It still uses a four-cylinder boxer engine, but it's a larger 2.4-litre unit with more torque and 231bhp. In truth, it's one of the slowest models in this list, but it combines affordability with engagement like no other. 
Wringing out the engine is a joy, and the GR86's organic responses and playful balance encourage you to get stuck in, no matter your skill level. It's always predictable, always friendly, and yet it tackles tricky roads with the finesse of a much more expensive car. Toyota has poured over the GR86 to make it the best sports car possible for the price, and it shows.
3. Porsche 911 GT3 RS
In any guise, the 992-generation of Porsche 911 is a high-quality car that offers solid performance and genuine driver-engagement. So, naturally, the range-topping GT3 RS offers the very best of these qualities by the bucketload.
While the flat-six engine is impressive enough on its own with 518bhp, a 0.62mph time of 3.2 seconds and a 9,000rpm redline, it's the way the GT3 RS drives that truly completes the package. Porsche's engineers have paid very close attention to the car's aerodynamics, and their resulting tweaks to areas such as the rear wing and bodywork produce an incredible amount of downforce and grip. 
This means that the hardcore 911 will not only blast down straights but it'll retain these mind-boggling speeds in the bends. After dominating the competition on the track, you can even drive it home afterwards, as it's comfortable and no more highly strung than a standard GT3.
2. Lamborghini Huracan Tecnica
The V10-powered Lamborghini Huracan may be starting to feel a little old-fashioned compared to the ever-increasing number of hybrid and all-electric supercars, but its time isn't up just yet. The Huracan has been with us for over a decade, and the end result of this long lifetime is the Tecnica - one of the best cars ever to wear the iconic raging bull badge.
The Tecnica blends the hardcore elements of the track-focussed STO with the usability of the regular Huracan. The 5.2-litre V10 has been tweaked to deliver up to 630bhp, and all of this power is sent to the rear wheels via a limited-slip differential. 0-62mph is dealt with in a mere 3.2 seconds, and it'll keep going on to a whopping 201mph. 
No matter how hard you push it, though, or how rough the road surface may be, the Tecnica's chassis maintains its composure admirably, without compromising on the sense of excitement. It may be a more traditional supercar, but technology does play its part. Lamborghini's Dynamic Vehicle Integration System (LDVI) does a stellar job in managing functions like the traction control and active suspension in order to get the very best out of the Tecnica.
1. BMW M2
BMW's M division has produced some fantastic performance cars over the decades, but the latest M2 is one of its finest creations yet. There is a real chance that this will be the final petrol-only sports car to come from BMW, so it's fitting that this era-ending model should bow out by claiming the title as our 2023 Performance Car of the Year.
The M2 follows the classic BMW formula of a six-cylinder engine at the front and rear-wheel drive at the back. In the middle, an eight-speed automatic is fitted as standard but you do have the option of a six-speed manual. The twin-turbocharged engine produces 453bhp and 550Nm or torque, and this propels the M2 from 0-62mph in just 4.1 seconds if it has the automatic gearbox fitted. The manual is slightly slower at 4.3 seconds. If you opt for the Track Pack, the M2's 177mph top speed means it starts to creep into supercar territory.
It's undeniably quick, but the level of fun on offer with this BMW coupe is where it arguably shines the most. The M2 attacks corners with precision, and its relatively smaller stature makes it more nimble than its bigger M car siblings. Once you've straightened the wheels again, it will then accelerate from 10 to 90mph in third gear and produce a fantastic exhaust note in the process. 
When you're in the mood for a more relaxed pace, the M2 settles down to become a reasonably capable cruiser, although the wide tyres do mean a fair amount of intrusive road noise and the suspension can prove jittery at times. If you can forgive these foibles, though, the four-seater M2 is one of the most entertaining cars that you can genuinely use every day - even the boot is the same size as the Volkswagen Golf's.
The best performance cars to buy now
Now check out our list of the fastest accelerating cars in the world…