Best used coupes 2022
If you want an appealing car that mixes performance with style, the best used coupes will tick a lot of boxes
Coupes are often thought of as dream cars for many. This is because they're cut from the same sort of cloth as sports cars, with importance placed on style, driving fun and performance ahead of more mundane things like practicality or fuel economy.
Usually featuring just two doors (although four- and five-door coupes exist too), coupes are usually easier to get in and out of if you're sat in the front seats.
They also tend to be more expensive than equivalent hatchbacks and saloons, putting them out of reach of some budgets.
That's where the second-hand market comes in, though. The best used coupes can be real bargains, so we've rounded up a handful of our favourites to demonstrate what's possible with a little research…
Best used coupes
1. Audi A5 (Mk2) - Used Coupe of the Year
If you want to get striking looks for less cash, then the A5 Coupé should be at the top of your used-car shopping list. Blending head-turning looks with sharp driving dynamics and a decent dose of practicality, the elegant Audi manages to pack style and substance.
Admittedly, it's not quite as attention-grabbing as more rakish rivals, but the A5 is beautifully proportioned, neatly detailed and dripping in premium appeal. Equally impressive is the interior, which is packed with cool metal finishes and soft-touch plastics that give it a luxurious look and feel. Audi's slick MMI infotainment set-up and classy Virtual Cockpit digital instrument cluster only add to the appeal, while unlike many coupés the A5 offers room for four adults and a generous 465-litre boot.
Of course, a car like this has to be good to drive – and the Audi doesn't disappoint. The A5 will keep keen drivers happy, although the BMW 4 Series is ultimately more engaging to drive. However, the Audi's quick steering, strong grip and good body control mean it feels agile enough, while examples with quattro all-wheel drive feel planted and poised in all weather conditions. Find a model with optional adaptive dampers and the Audi can be turned into a relaxing GT at the touch of a button.
The pick of the engine range is the refined and responsive 188bhp 2.0-litre TFSI petrol which, when mated to the snappy seven-speed S tronic twin-clutch gearbox, manages 0-62mph in a brisk 7.0 seconds and claims 50.4mpg. There is also a range of frugal diesels, including the muscular 3.0-litre TDI V6, which combines turbine smoothness with legendary reliability. If you're looking for more of an adrenaline rush, then there's always the blisteringly quick 444bhp RS 5 flagship that's capable of up to 174mph. 
Whatever you need, the classy A5 has it covered. In fact, this is as close to a zero-compromise coupé as you can get.
BuyaCar finance options
The Audi A5 might look sharper than the A4 upon which it's based, but it's still a practical and relatively affordable option. Spread the cost of a £21,999 A5 across a four-year hire purchase deal and it'll cost £477 a month, with the overall total amounting to £25,901. Hire purchase is easy to budget for, without the optional final payment – which could be as much as half of the price at the start of the contract – that you get with PCP finance.
Partnership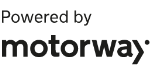 Need to sell your car?
Find your best offer from over 5,000+ dealers. It's that easy.
See the latest used Audi A5 prices on our sister site BuyaCar...
2. Porsche Cayman (Mk3)
Few cars at any price can match the sublime Cayman for immersive driver thrills. Its beautifully balanced mid-engined layout delivers deliciously agile and adjustable handling, while its flat-six engine's spine-tingling soundtrack is matched by punchy performance. However, prices of used examples are on the rise, so if you want one, buy now before it's too late.
See the latest used Porsche Cayman prices on our sister site BuyaCar...
3. Alfa Romeo Brera (Mk1)
With its distinctive looks and prices starting from less than £2,000, the Brera is a great left-field choice for buyers looking to cut a dash without spending much cash. Slightly cumbersome handling means the Alfa isn't quite as much fun to drive as you might expect, but the rasping four-cylinder and growling V6 motors sound great, plus it doesn't rust like Alfas of old.
See the latest used Alfa Romeo Brera prices on our sister site BuyaCar...
4. Toyota GT86 (Mk1)
The Toyota GT86 is about as pure as coupes come, and is the result of a joint venture between Toyota and Subaru which saw the latter create the BRZ. First on sale in the UK in 2012, the GT86 used a 2.0-litre boxer engine that delivered 197bhp via either a six-speed manual or auto transmission. The manual gearbox is a delight to use, while the rear-wheel drive set-up helped the GT86 quickly earn plaudits for its sensational handling.
You'll be doing well to get a GT86 for less than £12,000 these days, and you might have to put up with some rather large mileage figures on the odometer in order to do so. Part of the problem is that the GT86 has never sold in huge numbers in the UK, so there are never many used models on sale at any given time. Its relative rarity keeps their prices up, and you may need to travel further afield to find an example that ticks all of your boxes.
As standard, the GT86 rode on 17-inch alloy wheels, with dual-zone climate control, sports seats and electric folding door mirrors included too. The rear bench is really a children-only zone, while the 237-litre boot is good for shopping and not much else.
See the latest used Toyota GT86 prices on our sister site BuyaCar...
5. Audi TT (Mk3)
Audi really moved the TT on with the Mk3, so much so that it teased us first with the interior at the Consumer Electronics Show in 2014. That's because the TT came packed with tech – it was Audi's first model to use its Virtual Cockpit, a 12.3-inch digital panel that showed a sat-nav map and all the infotainment functions in front of the driver. There's no central dashtop screen here.
That makes for a beautifully minimalist cabin that's loaded with the high-quality materials you'd expect from an Audi that's only five-years old. Touches such as the heated seat and climate controls set inside the air vents were revolutionary at the time.
The tech underneath the angular, pin-sharp bodywork creases is just as advanced. Believe it or not, this sporty coupé is based on the same platform as the VW Golf family hatchback, but with Audi working its magic on the suspension and steering, the TT is as agile as you'd ever want a sports car to be.
Audi offered a diesel when the TT first went on sale, but stay true to the car's roots and go for the 227bhp 2.0 TFSI petrol – combined with Audi's sharp-shifting dual-clutch S tronic auto, the 0-62mph sprint takes just 5.3 seconds, or you can opt for a little more involvement (and probably save a bit of cash) by going for the sweet six-speed manual.
Entry-level Sport trim comes with enough kit, but look at cars with a few options fitted – such as the Tech Pack, which includes navigation – to make life with the TT a little easier. Quattro four-wheel drive is also available, but we don't think you need it; simply revel in the usability and style on offer here, helped by a big enough boot and two small rear seats for extra luggage space, all for a fraction of the TT's cost when it was new.
See the latest used Audi TT prices on our sister site BuyaCar...
6. Mercedes C-Class Coupe (Mk5)
Mercedes has a long history of making two-door coupes, although the C-Class was only offered in such a guise for the first time in 2011. The current-generation Coupe arrived in 2015, and early examples have now had long enough to come down in price significantly.
The C-Class Coupe is more aimed at those looking for a smooth ride than a sporty drive: the diesel engines are quite noisy when pushed, while the steering feel isn't that invigorating. For the best possible comfort, look out for cars equipped with Airmatic air suspension and riding on the smaller 17-inch wheels that came as standard on Sport models.
Automatic gearboxes are the transmission of choice on most C-Class Coupes. Petrols get a seven-speed 7G-Tronic transmission, while diesels have a nine-seed unit. There are paddle-shifters should you wish to take manual control, but it's easiest just to let the electronics do their own thing. Elsewhere, the on-board tech isn't class leading but the fit and finish of the interior is excellent.
See the latest used Mercedes C-Class Coupe prices on our sister site BuyaCar...
7. BMW 4 Series (Mk1)
Much has been made of the new BMW 4 Series and its distinctive grille, although its predecessor was far less controversial when it came to styling. The previous-generation 4 Series Coupe was noted for its sleek appearance, although it had undeniable substance to go with its attractive exterior.
A plethora of petrol and diesel engines were offered on the first-generation 4 Series, and while none of them are short on power the six-cylinder units are more tuneful than the four-cylinder variants. Meanwhile the six-speed manual gearbox was a joy to use, although the optional eight-speed automatic had its own strengths.
As you'd expect from BMW, the carmaker hasn't scrimped in terms of kit: SE-trimmed examples get 17-inch alloys, dual-zone climate control, adaptive cruise control and a host of other upmarket mod cons. The 4 Series Coupe is reasonably practical too; legroom in the back isn't overly generous, but nor are these cars restricted to children and teenagers. A 445-litre boot is decent too, although not quite as deep as you'll find in the 3 Series saloon.
See the latest used BMW 4 Series prices on our sister site BuyaCar...
8. BMW 2 Series (Mk1)
The first-generation 2 Series has been around since 2014, and today you can pick up early examples of the 281d (the entry-level diesel) for a very reasonable price if you shop around. 
As with the 4 Series Coupe, the most basic SE versions came with all the desirable kit you could possibly want while maintaining that premium look that BMWs are known for. The 2 Series Coupe handled supremely well, and the automatic gearbox optioned on some models is as slick as they get.
Though it may be a sporty proposition, you shouldn't get the impression that the 2 Series is completely impractical. Far from it: the 390-litre boot is a decent size, and only very tall adults are likely to find the rear seats uncomfortable on a long journey. Expect somewhere south of 40mpg from the petrol engines, and close to 50mpg from the diesels.
See the latest used BMW 2 Series prices on our sister site BuyaCar...
Now find out more about the best used cars you can buy...