Best for reliability and build quality
We name the most durable cars inside and out, which won't let you down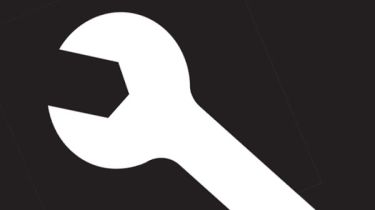 gis category can make or break a model. Reliability is hugely important for all drivers and can be the deciding factor when it comes to parting with your hard-earned cash.
You've let us know which models spend more time in the workshop than on your driveway, allowing us to compile a list of Britain's most dependable motors.
1. Skoda Yeti The Yeti has only been around since 2009, but it's obviously made an impression when it comes to reliability and build quality: it scored an average of 94.80 per cent. It's the second year in a row that Skoda's SUV has topped this particular category, proving that the Yeti doesn't just feel solid when it's fresh from the factory, but a couple of years down the line, too.
2. Honda Jazz MkII Traditionally, Japanese models have taken the top spot in this category and they're still putting in appearances thanks to the Honda Jazz. In fact, the supermini appears twice in this list, with the MkI Jazz coming 30th. If the new model can prove to be just as reliable a decade on, current Jazz owners will be very happy indeed.
3. Skoda Superb Two cars in the top three is a fantastic result for Skoda, and a good showing for the Superb, which moves up to third from seventh in this category last year. Owners appreciated the lack of rattles and squeaks in the cabin, the solid thud of the doors and the fact that hiccups and breakdowns are few and far between.
Last place: Renault Megane Mk II The Renault Megane finishes bottom for reliability. It didn't do much better last year either, finishing 99th out of 100. Owners complain about the quality of the interior trim and have to make more calls to the AA than they'd like. In fact, the bottom 10 of this category is littered with five-year-old French cars – thankfully more modern offerings fare better.
Click here to download the full results
| | | | | | | | | |
| --- | --- | --- | --- | --- | --- | --- | --- | --- |
| Position | Make | Model | % |       |   |   |   |   |
| 1 | Skoda | Yeti | 94.80% |       |   |   |   |   |
| 2 | Honda | Jazz MkII | 94.68% |       |   |   |   |   |
| 3 | Skoda | Superb MkII | 94.42% |       |   |   |   |   |
| 4 | Honda | Accord MkVII | 94.04% |       |   |   |   |   |
| 5 | Mercedes | E-Class MkIV | 94.03% |       |   |   |   |   |
Seee the results…