Social Media Campaign of the Year 2017: BMW
BMW's 'Genius - Live' has won the 2017 Social Media Campaign of the Year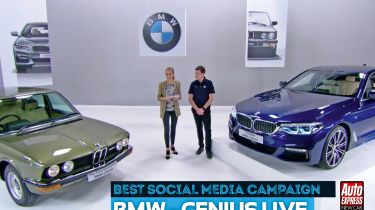 Car buying is complicated. With a range as large as BMW's, it's rare you'll find someone with an intimate knowledge of the entire line-up and all the options – even in a dealership. It's even less likely that any expert will also know how to make it all work.
But BMW borrowed an idea from tech giant Apple, employing a highly trained Genius in every retailer. Geniuses know everything about the cars, from how to pair a phone to the service schemes' small print.
Yet as more buying decisions are made online, many customers don't know the Geniuses exist. So BMW raised awareness via a social media campaign.
The BMW Genius sessions were streamed live on Facebook and YouTube, with supporting content on Instagram and Twitter. The campaign reached over 2.5 million people, generating 89,000 social engagements and 1.2m video views across the four episodes. Our judges thought it was pure genius.
Auto Express New Car Awards 2017
For complete, in-depth coverage of the 2017 New Car Awards, buy your collector's edition copy of the Auto Express magazine now or click here to subscribe...