Car Advertising Campaign of the Year 2017: Skoda
Skoda's 'Driven by Something Different' advert for the new Kodiaq has won the 2017 integrated advertising campaign award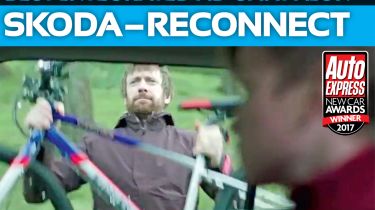 Skoda knew its Kodiaq was a competitive car that deserved to be taken seriously. Yet it was also aware that family motorists didn't associate themselves with the brand. It needed to reach that audience, change those perceptions and show off the car. The answer was a clever integrated campaign: Driven by Something Different, which launched in February.
The broad idea was that Skoda owners followed a different path and were independent thinkers. Who better to represent them than brand ambassador Sir Bradley Wiggins, who also linked to Skoda's long-running sponsorship of cycling events?
• Sir Bradley Wiggins on cars, Skoda and cycling
For the Kodiaq, the idea was to invite families to 'reconnect'; to take time out to enjoy what really matters. Hence Sir Bradley was filmed in the SUV on the school run, walking dogs and out with friends. The punchline is that he worked all his life to achieve the best times on his bike, but the best times are really when he's with his family and friends – a message that was cleverly put across in an attention-grabbing and heartfelt way. The campaign was run across all channels for maximum reach.
The result was a huge success for Skoda, with improved brand perception among family motorists and a record number of requests for test drives.
Our judges felt the campaign was well thought through, efficient and good to look at – like the car. It has also signalled a shift in brand perceptions at scale, especially with a younger family audience. Brand consideration peaked at 13.5 per cent for females (+5.6 ppt) and 15.8 per cent for under-55s (+4.2 ppt) during the campaign period. The launch exceeded Skoda's objectives as well; orders beat expectations by 30 per cent during the campaign.
Auto Express New Car Awards 2017
For complete, in-depth coverage of the 2017 New Car Awards, buy your collector's edition copy of the Auto Express magazine now or click here to subscribe...