Performance Car of the Year 2017: Porsche 911 GT3
The Porsche 911 GT3 is the 2017 Auto Express Performance Car of the Year, with the Ferrari 488 GTB and McLaren 720S commended
Our Best Performance Car of 2017 has been more than half a century in the making. The latest GT3 version of the 911 traces its roots back to Porsche's sixties original, and has evolved into one of the greatest road racers ever.
Designed to showcase the brand's considerable motorsport success, it delivers undiluted driving thrills and unrivalled performance, yet undercuts far less talented rivals.
At the core of the Porsche's appeal is its rear-mounted 4.0-litre flat-six, carried over lock, stock and cylinder barrels from the brand's Carrera Cup racers. This incredible engine delivers a heady 493bhp and revs to a dizzying 9,000rpm.
Yet what these figures can't get across is the incredible soundtrack that accompanies them. Squeeze the throttle and you're treated to a hard-edged growl, while from 6,000rpm to the red line the note builds to a spine-tingling metallic howl that reverberates through your whole body.
Adding to the appeal is the addition of a manual gearbox alongside the familiar twin-clutch PDK auto. The latter gives rapid-fire shifts, while the former adds an extra layer of driver interaction to an already hugely involving machine.
Of course, power is nothing without control, but the 911 has the handling prowess to cope with the performance. Turn into a bend and you'll discover incredible grip, cast-iron body control and near-perfect balance. In most situations you'll run out of bravery way before the 911 reaches its limits.
Yet this incredible composure and ability don't come at the expense of driver involvement, because the GT3 always lets you know exactly what's going on, at any speed – this car is as engaging to drive in town as it is on a race track.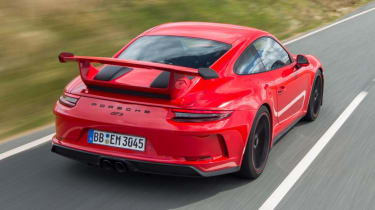 Perhaps the most remarkable thing about the Porsche is how easy it is to live with. It's no executive saloon, but look past the wild wings and roll cage, and you'll find a supple ride, excellent visibility and a surprisingly decent boot. If you ever needed evidence that motorsport really does improve the breed, look no further than the 911 GT3.
Our choice
Porsche 911 GT3 (£113,857)
The GT3 exists as a standalone model, but buyers do get the choice between manual and PDK gearboxes. The latter makes sense if you plan on plenty of track day action, but for the ultimate in driver fun we'd recommend you shift cogs yourself. We'd also plump for the Clubsport pack, which adds a rollcage for full road racer effect.
Commended
Ferrari 488 GTB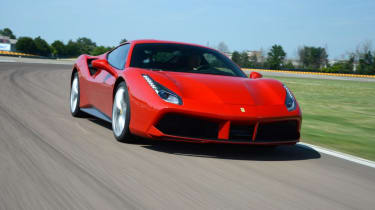 Stunning looks, scorching performance and scalpel-sharp handling mark out the 488 GTB as one of the greatest Ferraris in a generation. Better still, it's easy to live with thanks to a roomy cabin and supple 'bumpy road' suspension setting, while the turbo V8 is as operatic as you'd expect from the brand.
McLaren 720S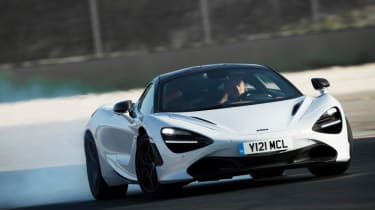 The jury is still out on the McLaren 720S's daring looks, but there are no question marks over its breathtaking acceleration and acrobatic agility. Company insiders claim it could even trouble the firm's flagship P1 hybrid for track performance, yet it's more luxurious and easier to use day to day.
Auto Express New Car Awards 2017
For complete, in-depth coverage of the 2017 New Car Awards, buy your collector's edition copy of the Auto Express magazine now or click here to subscribe...