Heated seats
Find out about the kit that you can fit to your car...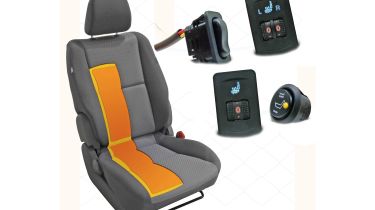 What is it? The stuff of magic on a cold winter morning. Heated seats use electricity to generate warmth that is then spread through the seat to the driver and passengers.
Why? Can prove hugely comfortable during long drives and cold mornings. Yet in a recent AA poll, over 70 per cent of respondents said they could do without it.
How? Most integrated options will need you to remove the seats and tamper with electrical wires and looms. It's probably best to leave this job to the professionals.
Should I do it? If cold mornings aren't for you, then it might be a worthwhile investment. However, it's very much a luxury add-on and most could do without it.
Price? Two pairs of heated pads are priced from around £64.99, but these will require installing, which costs more.
Click below to find out about more kit that you can fit to your car...