Dacia dealers: inside the showrooms of Britain's favourite budget car brand
Much has changed for Dacia's dealers and customers since the brand's UK debut in 2013
Amid the spaghetti-like arrangement of concrete and asphalt where the M1, A5 and A406 North Circular roads meet in north London is a key part of the Dacia UK story. Not just the beginnings of the brand here, but the way in which it's evolved to its present form, and where it'll be going in the future.
Here, you'll find Renault Staples Corner, a relatively new facility created via the overhaul of an old Vauxhall dealer. It's effectively a temporary home while the completion of an all-new facility in Chiswick awaits, but its history goes back much further. 
It has its roots in Renault London West, a flagship dealer for the brand from the eighties, on a site in Park Royal that the French company first occupied in the thirties. Renault London West was with Dacia from the start of its UK launch in 2013, and around a decade on, its new iteration in Staples Corner has become the first to get the Romanian firm's new branding.
This is fitting, not just because of the dealer's history with Dacia and Renault, but also the physical location. Staples Corner is one of the busiest junctions in the country, and that means a lot of eyeballs clapped on the fresh identity. "You can't miss that logo, you can't miss the signage. It's great that Dacia is so visible in a busy area," Elina Karppinen, Renault UK's retail group marketing director, tells us. 
In an ideal world, Renault London West would have been stocked with Dacia models a fair few years before 2013. Bob O'Reilly, Renault UK retail group commercial director, who was involved in the original launch, recalls trying to get Dacia in the UK as early as 2008: "We'd wanted the product earlier, but we'd not secured it," he says. Early in the next decade, the moment finally came. "Hyundai and Kia were moving up [the market] slightly off the back of scrappage, and we saw a golden opportunity. So did France."
Some countries took Dacia models, but applied Renault branding, a prospect never taken seriously in the UK. "We never considered not taking the branding. We thought it was a fantastic opportunity at the time," O'Reilly says. And this new brand had one hell of an opener to make UK buyers sit up and take notice: the country's cheapest car.
The Sandero Access cost a mere £5,995 and was so basic it didn't even have body-coloured bumpers, central locking or a radio as standard. "That trim level played a really important role in establishing the Dacia brand in the UK because it was everything you need and nothing that you don't," says Dacia UK brand director Luke Broad (pictured below).
The Access trim was great at grabbing headlines and drawing attention to Dacia in the UK, but not so brilliant at generating sales. "What we saw over the years is nobody bought the thing," Broad admits, adding, "When we stopped the ordering of that model, the mix at the time was one per cent of Sandero sales, so we were selling maybe 30 every year. I thought it was a bit inauthentic offering a car nobody buys just to have a hook price."
Ludovic Troyes, retail group managing director, notes that Access trim was important "to prove that the car [the Sandero] was not expensive", but in time it was simply no longer necessary. "Now everybody knows about the value of the Dacia models, so there's no need to be too cheap," he says. "It's a question of balance and value." 
Partnership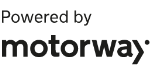 Need to sell your car?
Find your best offer from over 5,000+ dealers. It's that easy.
That approach has stayed constant in Dacia's 10 years of operation in the UK. And it's meant that the cars have needed to become better equipped to move with customer expectations, within reason. "What I love about Dacia is it constantly redefines the essentials," Broad explains. "Five years ago Apple CarPlay was not an essential, whereas now I would consider that an essential for many people, which is why it is standard on the majority of our products," Broad adds, before concluding, "Essential doesn't mean basic."
Another factor that hasn't really changed is the customer journey. Staples Corner dealer principal Chris Stockwell (pictured below) joined recently from Jaguar Land Rover, and the difference he's experienced has been stark. "What I have noticed is the simplicity – it's just easy and I think people prefer that. It [the experience] can become quite complicated when you've got various options and colours."
Stockwell describes the Dacia buying experience as "more transparent" and that changes the dynamic between buyer and salesperson. "I've never seen that sort of relationship between the customer and my colleagues before – it's remarkable."
It helps that the products speak for themselves, something Luke Ganney – one of Renault Retail Group's highest-ranking salespeople in the country – has particularly seen with buyers seeking out the new seven-seater Jogger. "They're very well informed, the website's nice and easy and there's no competitor because nothing does it better."
While Dacia's ethos hasn't changed all that much in a decade, people's budgets certainly have, with the current cost of living crisis inevitably putting value-focused Dacia products "onto more people's shopping lists," as Broad puts it.
The updated branding will also do its part in attracting fresh customers to Dacia, but as far as Broad is concerned, it's more a reflection of where the company is now, rather than where it's heading, saying: "It's really pushing that quality message that already exists today in our products."
10 years of Dacia in the UK
More than 240k Dacia cars sold in the UK since 2013 launch
55% Dacia growth in the UK in 2022 vs 2021
44 markets sell Dacia globally
573,800 Dacia vehicles sold in 2022
8 million vehicles sold since 2004
3rd best-selling brand in Europe
Sandero best-selling vehicle in European retail market since 2017
Duster second best-selling vehicle in the European retail market since 2018
Discovering Dacia 
A special feature exploring Britain's favourite value car brand...