Ferrari Classiche: restoring Maranello's classics
We head to Italy to see how Ferrari Classiche is keeping the brand's classics in concours condition
A yellow Ferrari 250 LM instantly catches our attention in the showroom-like workspace, a perfect example of the mid-engined racer that scored the firm's last Le Mans 24 Hours win in 1965. To one side, a Testarossa belonging to Piero Ferrari – son of Enzo – awaits attention. All around sit neatly arranged new parts and tools, or old engines stripped down, their blackened valves standing to attention on a workbench, throttle bodies topped with metal gauze and arranged like microphones waiting for backing singers.
At the back of the workshops, distinctive silhouettes lie hidden beneath red car covers; the tightly stretched material reduces the gorgeous curves of a Dino and the long, sharkish bonnet of a 250 GT SWB to their essential essences. 
In isolation, any of these cars – or indeed components – would stop you in your tracks; surrounded by them, it's hard to know where to start. Thankfully, we're being treated to a guided tour by Ferrari Classiche boss, Luigino 'Gigi' Barp.
Classiche was founded at Maranello in 2006 in response to customer requests and booming classic-car values. Gigi has worked at Ferrari since 1987, with stints as a test engineer, in the Maserati aftersales department, and even opening Ferrari's technical service department in China back in 2003 when sales in the region were tiny. The business is growing fast. "When I joined, Classiche employed 12 people and restored 14 cars a year," he explains. "Now we have 23 people restoring around 85 cars a year, 10-20 per cent of which are complete restorations."
With a rolling 20-year cut-off date, the youngest Ferraris eligible for the Classiche treatment now include the F355, 456 and F50. But nearly all of the cars we see during our visit are pre-1980s, and most were produced in the 1950s and 1960s.
Gigi talks me round the cars as employees bustle quietly back and forth. A gorgeous white 250 GTE is hoisted on ramps as two technicians work away beneath it. "This is one of the most beautiful stories," says Barp. "The Spanish owner remembers when this car belonged to his father. He tracked it down when he was older, but it was painted blue and in need of a complete restoration. We repainted it, overhauled the engine, spent six or seven months returning it to how it was when he was a boy. Now the owner comes back to us with his wife and son, remaking the original story."
All of the restoration work is carried out in house apart from bodywork, which is outsourced to trusted experts – one for more modern bodywork, one for traditional techniques including the hand-forming of aluminium panels. But all of this is carried out within 30 miles of Maranello.
Ferrari's incredible archive is fundamental to Classiche. At the back of a meeting room overlooking the workshops, lever-arch files are organised in chronological order. Gigi plucks one randomly from the shelf; it contains detailed build information of every Ferrari from number 2,301 to 2,399. The care and foresight taken to painstakingly document every Ferrari ever produced is breathtaking, with handwritten notes that'd make a calligrapher double-take.
Partnership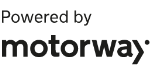 Need to sell your car?
Find your best offer from over 5,000+ dealers. It's that easy.
"Some of it has been written by people I've worked with in the past," notes Gigi with a smile. Classiche restores most Ferraris back to their original specification, so the build sheets provide invaluable information, from the factory colour to special gear ratios.
Other documents detail race results, dyno tests, oil consumption at 5,000rpm for one hour, and maintenance of each race engine. Technical drawings also prove invaluable; Gigi shows us the blueprints of a Dino engine, illustrating the materials used, the dimensions, even the Ansa engine manifold – everything required to remake an entire engine from scratch, should that prove necessary. And sometimes they really do need to start from scratch.
We pore over the first car ever to wear the Ferrari badge, the 1947 125 S. Its 1.5-litre V12 had survived, along with the chassis, but the body had to be recreated from period drawings and photographs. The Stabilimenti Farina Special Cabriolet is equally unique. Chopped into a 166 Touring Barchetta replica in the 1970s, none of the original bodywork existed when Classiche took delivery of the chassis. It's since been reconstructed from scratch using original brightwork, photos and period drawings as guides to form the new bodyshell. Now, it's returned to the same specification that visitors to the 1950 Paris Motor Show once swooned over.
There are also entirely new engine blocks awaiting assembly, built from the original blueprints and stamped with a new engine number. Such practices aren't without controversy: with originality so prized, it's understandable that some enthusiasts favour rebuilding a replacement engine from the period of the original, rather than cast something new. Gigi does, however, draw the line at full recreations like the Jaguar E-Type Lightweight and Aston Martin DB4 GT. "The original chassis must still exist," he says firmly.
Documentation
Certification is a cornerstone of the Classiche business; this is the documentation that confirms a Ferrari is original. There are 66 certification centres worldwide, and some cars can be certified at the closest centre to the owner: an F355 might cost 2,000 Euros to certify, explains Gigi, and the work might be carried out entirely in, say, Germany. "But this," he says, pointing to the yellow 250 LM, "is more complicated." 
The process will start with the local centre examining the car and sending pictures to Maranello to ensure engine and chassis numbers are correct. From there, it will be transported to Maranello for a full inspection. Checked again for authenticity, originality, safety and even metallurgy, the process can take up to a week. This price isn't disclosed. 
A red certificate confirms that a Ferrari conforms to its original specification, but a white certificate is also available; this verifies the car is faithful to a period specification, albeit altered since it first left the factory.
Certification represents shrewd business by Ferrari; if you own a multi-million-pound exotic, why not to have its authenticity rubber-stamped and see its full value realised?
It also encourages owners to favour Classiche over other restorers. The revenue stream doesn't end there, because each car's certification book must also be stamped every 24 months to retain factory-approved status. An up-to-date book is essential to receive invites to special Ferrari events, too. This will undoubtedly rub some people up the wrong way, but it's all helped the business grow rapidly.
As technology develops, so Classiche can tackle ever-more ambitious projects. Gigi points to an immaculate 750 Monza bodyshell. "It was full of rust and oxidation, some of the aluminium was 0.3mm thick, some 0.2mm thick, some 0.0mm thick!" he quips. "We used a technique called 'flame spray' for the first time with this car." Normally reserved for applications such as coating aeroplane turbine blades, flame spray coats aluminium onto the body, using an acetylene torch to fill in corrosion-ravaged metal. The result is flawlessly consistent, despite the car's challenging condition.
Meticulous work such as this is remarkable and, with the expertise and authority of Classiche, it could become the default route for Ferrari restoration work. With its cars now regular fixtures at the world's top concourse shows, you can expect Ferrari Classiche's diary to be filling up.