New Ford Mustang Mach-E GT: prices and release date announced
The fastest iteration of the Ford Mustang Mach-E offers 480bhp and costs from £67,225
Prices for the hot Ford Mustang Mach-E GT have been announced. The performance-focused version of the electric SUV starts from £67,225, which makes it a rival for high-end versions of the Tesla Model Y. It's available to order now.
The Mustang Mach-e GT was revealed and displayed at the 2021 Goodwood Festival of Speed, ahead of deliveries starting later this year. It has a blistering 0–62mph time of 3.7 seconds, which makes it the fastest-accelerating five-seat Ford ever.
Its powertrain uses two electric motors to drive all four wheels, providing a combined output of 480bhp and 860Nm of torque. The 88kWh battery pack offers a maximum range of 310 miles and support for 150kW charging means that the battery pack can recharge from 10–80 per cent capacity in around 45 minutes when connected to a DC rapid charger.
To cope with the higher power output, Ford has fitted the Mach-e GT with MagneRide adaptive suspension with dedicated settings. Brembo brakes are also fitted for the same reason. 
Ford has improved the tyres, too, fitting special Pirelli units which can better handle the increased torque, and the powertrain has been calibrated for a rear-biased power delivery for a more entertaining drive.
There's a new Untamed Plus drive mode to select on the large touchscreen display, which sets the car up for better lap times on track. It's said to make the car feel more like a rear-drive sports car, where lesser drive modes are more friendly, like a front-wheel drive SUV. It sharpens the steering, throttle response, suspension and recalibrates the powertrain to achieve this.
For your £67,225, you get 20-inch alloy wheels, a black roof, exclusive blue and orange paint colours, sporty body styling, a 15.5-inch touchscreen display, sports seats, a Bose stereo and an optional panoramic sunroof.
Safety kit includes adaptive cruise control, lane keep assist, blind spot detection, park assist, pre-collision assist and autonomous emergency braking (AEB).
Ford Mustang Mach-E GT Performance Edition
Ford hasn't announced any further details on the GT Performance Edition, which is an even more souped-up version that has a 0–62mph time two tenths of a second faster, matching the Tesla's time. It's possible this is a US-only model for now.
Ford is targeting a range of 235 miles on the American-standard EPA testing cycle - a measurement which is generally slightly more pessimistic than the WLTP figures.
To ensure that the most extreme version of the Mach-E can keep its performance in check, Ford has equipped the Performance Edition with stickier Pirelli tyres wrapped around 20-inch alloy wheels. They house Brembo brake discs measuring 19 inches at the front, and gripped by red calipers. Adaptive dampers are also standard.
Like the standard GT, the Performance eEdition borrows body colours from the Mustang Coupe's palette, including the Cyber Orange Metallic shown in these images. Unique Performance Edition badging features on the boot lid. Inside, the Performance Edition gets sports seats trimmed in grey "ActiveX" upholstery with reflective inserts, and the instrument panel gets extra aluminium trim. 
Ford Mustang Mach-E: prices
At the other end of the Mach E scale, the entry-level rear-wheel drive Ford Mustang Mach-E is available to order in the UK now, with a starting price of £41,330. 
Partnership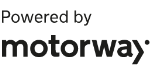 Need to sell your car?
Find your best offer from over 5,000+ dealers. It's that easy.
A long-range, rear-wheel drive model is also available. It has a starting price of £49,980 and features a 98kWh battery, which enables a range of 370 miles between charges – the most of the new Mustang Mach-e family, and significantly more than rivals like the Jaguar I-Pace. The standard-range model uses a smaller 75kWh battery for a range of 280 miles.
The entry-level standard range model has output of 254bhp and 415Nm of torque, which provides a 0–62mph time of eight seconds flat. However, thanks to the extra battery capacity on the extended range model, its power figure rises to 281bhp – although its torque figure and 0–62mph time is identical to the base model. 
Ford's most expensive all-wheel-drive long-range variant costs £58,080. It features the same 99kWh battery pack as the rear-wheel-drive long-range variant, but has an extra electric motor on the front axle which boosts output to 332bhp and 565Nm of torque – enough for a 0–62mph time of seven seconds.
Ford Mustang Mach-E: design and styling
At 4.7 metres long, the Mustang Mach-E is slightly longer than the Jaguar I-Pace, and sports a similarly low and aggressive roofline. Despite this, there's space in the cabin for five adults, while the SUV's front and rear storage compartments offer a combined luggage capacity of more than 500 litres.
Its styling and layout have caused some contention with Mustang devotees – but they both fall into line with the current trend towards taller vehicles, and are required to accommodate the Mach-E's battery pack mounted in the floor.
The crossover features a range of obvious Mustang design cues, sharing the muscle car's low nose, long bonnet, flared haunches and grille shape. The EV's rear also makes a nod to the firm's iconic muscle car, borrowing its tri-bar light design and liftback boot lid. Like the muscle car, the famous Mustang emblem is located on the car's nose and rear.
Rear-drive Mach-Es get 18-inch alloy wheels as standard, along with LED tail-lights, phone key access, adaptive cruise control and up to 150kW rapid charging. The Mach-E Extended Range adds larger 19-inch alloys, adaptive LED headlights, eight-way power-adjustable front seats and heated folding side mirrors.
Murat Gueler, chief designer for Ford of Europe, said the firm is optimistic that doubters will be won over by the final shape. "We wanted to make this an EV with soul," he told us. "The Mach-E is definitely inspired by Mustang, and that's a vehicle that only Ford could do."
The Mach-E's profile is disguised by a thick extra roof section – shown in contrasting black paint on the car in our images – which fools the eye into thinking the SUV's roofline is more coupé-like than it really is. It has a wheelbase of 2,984mm with relatively short overhangs, but its bonnet sticks out further than the Jaguar I-Pace's. 
Ford's electric SUV also does without conventional door handles. Instead, there are buttons on the B- and C-pillars which pop the doors open. Rear passengers open their doors by pulling on the panel itself, while front-seat passengers get a small lip below the button which acts as a door-pull. The latter system was implemented after Ford's research showed passengers felt uneasy putting their hands into the gap between the front and rear doors.
The car is accessed via a smartphone key, which Ford says is able to learn the user's routines (such as the recurring time they arrive at the vehicle for their morning commute) and pop the door open automatically on their approach. There's also a keypad in one of the B-pillars in case the driver's smartphone battery is flat.
Ford Mustang Mach-E: interior and infotainment
The Mach-E's dashboard is dominated by an enormous 15.5-inch portrait touchscreen, which features an all-new interface. The system also uses a range of algorithms which use search data from your web browser or smartphone to suggest likely destinations or music – much like Google's Android Auto system. It'll also recognise the phone which was used to open the vehicle, offering tailored content to the user in question.
The touchscreen is used to operate a wide range of the vehicle's features. Important, regularly accessed controls, such as the heating and ventilation system, persist at the bottom of the screen for easy access. There's also a traditional rotary dial, which is neatly integrated into the centre of the display's lower shroud.
Naturally, there's a 10.2-inch digital instrument panel in place of a conventional analogue gauge cluster – although Ford has decided against fitting a head-up display. The fabric section along the top edge of the fascia hides a home stereo-style sound bar from Ford's audio partner Bang & Olufsen. The storage bin at the bottom of the dash also houses a wireless smartphone charger and pair of USB connectors.
The new model is easily the most practical car to ever carry the Mustang name – and it's set to be competitive in this area against many of its rivals. In addition to that 500-litre combined load space (split 100 litres in the front and the rest at the back), the rear seats can fold down to offer up 1,420 litres.
Q&A with Murat Gueler
Chief designer, Ford of Europe
Murat Gueler has worked on a number of key projects at Ford, including the recently launched Puma. He gave us extra insight into the thought processes that led to a Mustang becoming Ford's first EV.
Q: Was the Mustang always at the heart of the electric car that Ford's 'Project Edison' was designed to produce?
A: "No, not at all. It was going in a completely different direction, in fact, and it wasn't working out. It was a bit of a 'eureka' moment, at the end of 2016 or early in 2017, when we first started trying to inject some Mustang DNA into the project. When the first design popped up, it made the program. And it started us moving in a different way, because the principles that we had been working on couldn't be applied on this car."
Q: Purists are probably going to complain about the idea of a Mustang being an SUV, let alone one that runs purely on electricity. Are you prepared for a backlash?
A: "I don't see this as an SUV, really. When you look at the side profile of the car, I don't think it's a conventional SUV at all; it's really a crossover that incorporates inspiration from Mustang, hopefully without us going overboard with it.
"As for the purists, I'm sure there will be some who never change their mind about it, but we know from some customer clinics that others have come round to this idea quite quickly.
"After all, only Ford Motor Company can make a Mustang. And Mustang-inspired design gives us a unique point of view when approaching this kind of car."
Q: What were the big challenges in making the Mustang EV in this format? 
A: "There were a few areas we had to watch carefully. We worked very closely with the engineering team to make sure that we could deliver the right proportions for the car, because that's the starting point. Then we focused on giving shape and muscle to it – but even then, it had to be carefully monitored. There is a lot of sculpture in this car but it's well controlled, I think."
Q: You've already confirmed a 'GT' Mach-E is on the way. Is there scope to make that car look more aggressive?
A: "For sure. We've said with this car that we've added some Mustang spice to it. There's plenty of spice left that we can still add, I promise."
What do you think of the new Ford Mustang Mach-E? Is it worthy of the nameplate? Let us know below…