Honda S2000 1999-2009
Honda's free-revving S2000 roadster was a hit with owners and comes 4th in our best fast Hondas list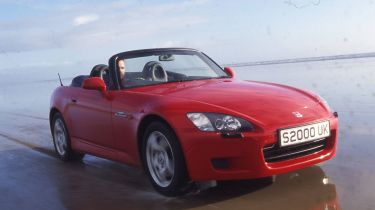 In the late nineties Honda mixed its advanced engineering with a two-seat convertible body to create a product to rival the likes of the Porsche Boxster: the S2000. As with the NSX and Civic Type Rs, the bespoke 2.0-litre VTEC was the engine that defined this car, delivering 240bhp and revving all the way to 9,000rpm.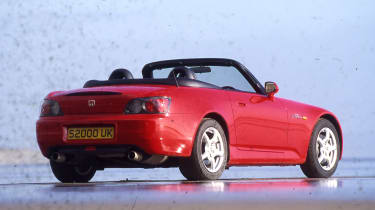 Early models were notorious for darty handling in the wrong hands, but this meant the S2000 had the agility of a housefly. Honda retained this for a facelifted car in 2004, but added more stability with a re-tuned rear suspension set-up. Cornering performance was helped by the roadster's front-engined, rear-wheel-drive layout, giving great weight distribution.
The stiff bodyshell meant the S2000 felt composed for a convertible, and with the bonus of the wind in your hair ramping up the sensation of speed (not that it needed it), this thrilling Honda was a tactile delight.
Honda S2000: key specs
Engine: 2.0-litre 4cylPower: 240bhpTorque: 208NmTransmission: Six-speed manual, rear-wheel drive0-62mph: 6.6 secondsTop speed: 150mphOn sale: 1999-2009
The all-time best fast Hondas
1. Honda NSX 1990-20052. Honda Civic Type R 2017-date3. Honda Civic Type R 2001-20054. Honda S2000 1999-20095. Honda Integra Type R 1995-20016. Honda Accord Type R 1998-20027. Honda Civic Type R 1997-20008. Honda Civic Type R 2007-20109. Honda CR-X VTEC 1989-199210. Honda S800 1967-1970
Fast Hondas Special