'A £22k Skoda EV could be a genuine game changer'
Mike Rutherford thinks Skoda's future EV plans are a huge positive for the car industry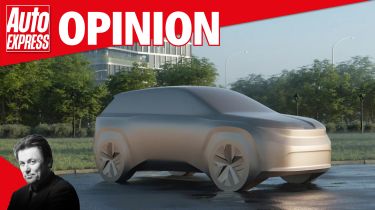 I fear that in the final week of April, our much-loved world of motor cars, motorists, motoring and manufacturing went ever so slightly mad.
But bonkers doesn't necessarily mean bad. And Skoda proved this by doing what some of its rivals might consider insane: actually telling the truth (we hope); doing away with the usual motor industry BS; keeping consumer matters simple; acknowledging the necessity for affordable EVs; giving appropriate assurances to current and future customers.
From its global HQ in the Czech Republic, the company even put everything in writing so its strictly on-the-record promises can be challenged if they're not delivered in future. That's either mad or very clever. The latter, I reckon. 
Examples of Skoda's deliverables (touch wood) that are now cast in stone? Some of its "by 2026" 100 per cent-electric cars are being formally described simply as "Small", "Compact", "Estate" or "Space (seven-seater)."
And continuing the straight talking: "The future-entry model bearing the working title 'Small' will be around 4.1 metres long, priced around 25,000 Euros (£22,000) and produced at a VW Group plant."
Put another way, it'll be a proper pure-electric car that's around the same size as Skoda's Fabia supermini – yet for just £2,000 more. Skoda's "Small" offering could mark the arrival proper of the well packaged, high-quality, affordable EV. It's destined to be a genuine game changer – possibly the most significant ever for potential pure-EV buyers on tight budgets. Which is the vast majority of us.
And while you wait for the game to change by 2026 or earlier, make a note of another important date: 10 May, 2023. You have until then to acquire a new Skoda ICE car that comes complete with something extra: free fuel at the pumps. Honest. 
Less positive and deeply maddening was the revelation that Europe's top five automotive groups – BMW, Mercedes, Renault, Stellantis and VW – more than doubled their profits over the past three years. Something to do with furiously upping their prices lately? Yup!
Also certain is that stats released a few days ago admit that, a decade or so after the introduction of pure-electric vehicles in the UK, a whopping 98.1 per cent of the 35 million cars on our roads still have petrol, diesel or LPG tanks that need refuelling. And for the 5.5 million commercial vehicles in Britain, the figure is even closer to 100 per cent. Mad? Or plain inevitable, given the comparatively high price of brand-new EVs?
As for used EVs, there are still some issues, with many being the fastest-depreciating models last month. These include the Vauxhall Vivaro Life (down £2,263 in April alone, according to Cap HPI), Hyundai Kona (£1,575), Citroen e-C4 (£1,200), Vauxhall Corsa (£1,033), Fiat 500 (£1,000), Kia Soul (£1,050), MG5 (£1,125) and Vauxhall Mokka (£1,288).
Cars plummeting in value by so much in one month really is my idea of monetary madness. Still, if you're keen to dip a tentative toe into EV waters, you'd be mad not to consider such used cars at a fraction of their new retail prices.
Partnership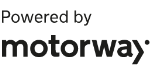 Need to sell your car?
Find your best offer from over 5,000+ dealers. It's that easy.
Do you agree with Mike? Let us know your thoughts in the comments section...