Top 10 best superminis to buy 2023
It's a hard-fought class, but these are the 10 best superminis on sale right now
Superminis remain a firm favourite with UK car buyers, despite the booming popularity of small SUVs. In fact, the Vauxhall Corsa was the UK's second-best selling car of 2022, and over 21,000 have been sold here so far this year. 
The success of these cars shouldn't come as a surprise, either, because today's superminis aren't just small runabouts, they're great all-rounders. The majority have space for four or five people plus luggage, as well as efficient engines and levels of quality and refinement that would embarrass the family hatchbacks of 10 years ago.
The best superminis are small cars that make you question the need for something larger but with so many of these models to choose from, which is the best to buy? We've listed our top 10 superminis below based on extensive testing of every model on the market.
Best superminis to buy
Scroll down to read more about the best superminis to buy now...
1. Dacia Sandero
The Dacia Sandero is a full-sized supermini that's priced below most cars in the smaller city car class. It's a real bargain, in other words, but there's more to it than that – otherwise it wouldn't have won our Supermini of the Year award for 2023. 
The Sandero is based on the current Renault Clio – our Supermini of the Year every year from 2020 to 2022. As a result, the Sandero is one of the most spacious cars in this class, and can even give some cars in the segment above a run for their money in this department. The 328-litre boot is equally impressive.
There's a Bi-Fuel engine available for those with access to LPG, but most will stick with the 1.0-litre petrol. The turbocharged motor provides plenty of low-down grunt, so performance is more than adequate, and we've seen it return close to 50mpg in our own testing. The Sandero is a comfortable car to drive, if not the most refined option on this list.
The Sandero is a no-frills new car that prioritises value for money, but cheap does not equal nasty in this instance. The top-spec 'Expression' model costs less than £15,000, but for just a grand more than the base model you get rear parking sensors, an eight-inch touchscreen, Apple CarPlay and Android Auto connectivity, keyless entry, and automatic lights and wipers. Do bear in mind that the Sandero only has a two-star safety rating from Euro NCAP, however.
2. Skoda Fabia
The Skoda Fabia offers lots of practicality, decent space inside and a range of efficient engines. The latest Fabia is focused towards comfort rather than performance. It delivers an easy, relaxing drive and is a very refined supermini. Precise steering and a low kerb weight mean the Fabia handles neatly, proving light on its feet and nimble in town. 
Like the Sandero, the fourth-gen Fabia doesn't feature any hybrid technology, but we averaged over 55mpg over the 9,000 miles we covered in our long-term test car. It's stylish, too, with the sharp looks, a quality feel to the cabin, plus plenty of standard kit.
Partnership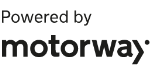 Need to sell your car?
Find your best offer from over 5,000+ dealers. It's that easy.
Space in both front and rear is impressive, with ample legroom and lots of headroom. Two six-footers can sit reasonably comfortably behind tall adults, and it will even take three adults without too much of a squeeze. Owners needn't worry about safety, either, because the Fabia was awarded a full five-star rating by Euro NCAP.
3. Toyota Yaris
The Toyota Yaris is arguably the manufacturer's most focused supermini yet. In an ultra-competitive supermini market, the five-door Yaris is keeping things simple. The sole 1.5-litre petrol hybrid engine delivers 114bhp and provides more than enough power to make it a capable performer around town. 
Toyota claims you'll spend roughly 80 per cent of your time in pure-electric mode when driving in town, and it can be driven at up to 80mph before the petrol engine chips-in. It offers impressive fuel economy as a result, returning 65mpg during our own testing – and we didn't just stick to pottering about town.
The Yaris is a great performer in tight urban areas, and certainly won't be caught out on motorway stretches, while drivers can be reassured by excellent levels of safety equipment. Toyota has also bestowed the Yaris with a strong, distinctive look, however it's not the most spacious car on this list, nor does it have the biggest boot.
4. Renault Clio
Our previous Supermini of the Year, the Renault Clio turned this class upside down when the current fifth-generation model was launched in 2019. The Clio managed to come out on top of some worthy challengers, and it still continues to do so, while a recent facelift added much sharper styling and made hybrid power the only way to go.
The Clio's practicality is superb, with a good amount of legroom and a 391-litre boot – that's larger than a Volkswagen Golf's. Meanwhile, Renault says the Clio E-Tech hybrid will return up to 67.2mpg, and made some tweaks in 2022 to improve performance and efficiency, though the car doesn't feel as quick as we'd expected, despite the 143bhp on tap.
It takes a big bump in the road to upset the Clio's chassis, and even then the Renault supermini deals with it adeptly, smoothing out even the harshest inputs to keep things nice and calm. Inside, the cabin is quiet, spacious, high quality and well equipped.
5. Vauxhall Corsa
The latest Vauxhall Corsa is a firm UK favourite, and it offers a much more convincing blend of performance, economy, comfort and driving pleasure than its predecessor. The fifth-generation Corsa has one of the best petrol engines in its class and has benefited hugely from the underpinnings that it shares with the Peugeot 208. 
The Corsa is available in petrol or fully-electric form, with the latter aptly named Corsa Electric, so regardless of your driving habits, there should be a Corsa for you. There's plenty of opportunity for personalisation, too, with bold paint colours on offer, along with the options of a contrasting black roof and door mirrors.
6. Hyundai i20
Hyundai has clearly intended to make a far bigger impression on the supermini buyer with its latest i20. Striking looks, an economical yet punchy three-cylinder hybrid-assisted engine, strong practicality and a rather entertaining drive are just some of the areas where this little Hyundai really performs well.
Some interior materials are a bit disappointing compared with those in rivals, and you will need to opt for the higher trim levels to get the best equipment. To drive, though, the i20 is one of the best in its class.
7. Peugeot 208
The Peugeot 208 is a great-looking supermini. It brings a sense of style and a real feelgood factor, helping it stand out from some of its equally capable rivals. 
The 208, along with the Vauxhall Corsa, sits on the Stellantis Group's CMP small-car platform. The platform has been designed from the outset to offer different powertrain configurations, which means the 208 is available with a petrol engine, a diesel engine or a fully-electric powertrain – known as the e-208. 
The e-208 costs around £10,000 more than the combustion-powered models and is currently able to cover up to 225 miles on a single charge. However, the updated e-208 was unveiled recently, and promises a range of up to 248 miles, while the 100kW maximum charging speed allows for a 20-80 per cent top-up in less than half an hour. The interior is exactly the same as in petrol and diesel 208s though, with no loss of space.
8. MINI 5-door 
It might be getting bigger with each new generation, but the MINI just keeps getting better, to the extent that now it truly feels like a funky BMW. It's worth bearing in mind that the next-generation MINI is coming very soon, but that's not to say the outgoing model feels out-of-date.
While it's possible to spec a highly personalised MINI that's eye-wateringly expensive, most versions are actually very well priced if you buy with restraint. Inside, the MINI gets a raft of technology, and it's safer, better equipped and more sophisticated than ever. Unless you go crazy with the bewildering range of options, the MINI hatch is generally a cost-effective car to run.
9. Volkswagen Polo
Although it's classed as a supermini by modern standards, the latest Volkswagen Polo has grown to be about the same size as the Mk5 Golf sold from 2004 to 2009. The result is a small car that feels spacious and grown-up, while its MQB platform brings an array of great engines and a polished driving experience.
You'll pay a premium to enjoy the Polo's top-quality build and desirable badge – especially if you choose a higher trim level – but its breadth of ability is more than worth the outlay. All models are relatively well equipped, with standard Apple CarPlay and Android Auto connectivity, all-round electric windows, 15-inch alloys and a leather steering wheel. 
The Polo is only sold as a five-door and there's the rear space to match; it's a supermini that could stand in as a small family car if required. If you can afford it, this is one of the class's finest choices.
10. Citroen C3
If you're more concerned with comfort than with sportiness, Citroen's 'Advanced Comfort' approach should mean that the C3 is the ideal solution. This French supermini offers a refined ride that remains composed even when dealing with some of the poorest road surfaces. And while this does come at some cost to the handling, the impact is surprisingly minimal.
If this isn't quite enough to convince you, though, then the fact that the base model C3 is one of the cheapest cars on sale just might. Opt for the 'You' trim and you can have a brand new C3 from just £13,995. Standard kit is basic, but with a four-speaker digital audio system with Bluetooth and USB connectivity, hill-start assist, and cruise control, there are still a few creature comforts at your disposal.
Supermini buying advice
Choosing your perfect supermini from the huge list of options on the market is tough, but it's not impossible; you could even have fun doing so if you approach the process in the right way.
It's worth starting your hunt by having a clear idea of your requirements before visiting a dealer. Take into account your average weekly, monthly or yearly mileage, the number of passengers you carry, required boot space and must-have features like smartphone connectivity, heated seats or cruise control. Consider your budget not just for fuel and insurance, but also for servicing and maintenance.
Given the efficiency and relative low purchase cost of a modern petrol supermini, diesel models are becoming increasingly difficult to recommend for most buyers. They are best avoided for mainly city driving, considering the current climate of low-emissions zones, and are better suited to regular long-distance motorway work. However, if you need a car to munch the miles, it might be worth looking at something more refined from the class above.
Most modern turbocharged petrol units are designed to blend decent performance and economy. An engine with around 90 to 100bhp will usually offer the best compromise.
Don't underestimate the power of a test drive. Aspects such as driving position, clutch weight, seat comfort and visibility can make or break a car that seems perfect on paper. Make sure you'll be happy living with it before you buy.
If most of your driving will be in town, check you're comfortable in tighter spots; try parallel parking or a three-point turn. Similarly, if your supermini will be a countryside commuter, find a B-road and see how the driving experience measures up.
Most entry-level superminis come with a decent amount of standard equipment, but it pays to weigh up cost versus requirements when working your way up the range. Figure out what you'll need to avoid paying extra for features you won't use.
If you plan to carry small children or are worried about safety in general, bear in mind that not all superminis will have a five-star Euro NCAP rating.
Buying for the family? Check out our favourite family cars...