W Motors Fenyr Supersport - world's fastest road cars
Another obscure car maker, most famous for appearing in the Fast & Furious films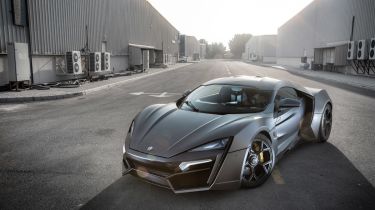 Top speed: 245mphPrice: £1.4million
The first Middle Eastern supercar maker is W Motors. First established in Lebanon and now based in Dubai, W Motors has followed up the Lykan HyperSport with the Fenyr SuperSport. Both are capable of 245mph, according to the maker.
Power units are sourced from German Porsche tuner Ruf, so there's a twin-turbocharged flat-six mounted behind the cockpit, while bespoke materials including diamonds and sapphires in the headlights are used throughout the car to create a unique machine.
If the HyperSport looks familiar, that's because it's the most expensive car to ever appear in the Fast & Furious movie series, and was the car that crashed between tower blocks in Furious 7.
Top 10 fastest road cars 2019
4. W Motors Fenyr SuperSport
6. Zenvo TS1 GT
7. Noble M600
9. Ford GT
10. McLaren 720S