Pagani Huayra - world's fastest road cars
The Huayra is like a precision timepiece with lots of hand-crafted details inside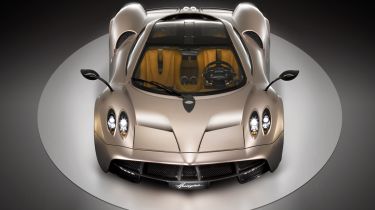 Top speed: 238mphPrice: £1million
The beautifully crafted Huayra serves up supercar excess in the finest tradition. Lurking beneath the attractive body is a 720bhp twin-turbo Mercedes V12 that propels the Pagani to 238mph.
The Huayra is constructed from carbon fibre and employs an active aerodynamic system that can adjust the ride height at the front and rear of the car independently – as well as automatically deploying the various wings and spoilers. The latest Huayra BC edition ramps the power up by a marginal 10 per cent, which we don't expect to make too much of an impact on the top speed. However, the Huayra Roadster is another proposition that's aiming to take the title of the World's Fastest Convertible…
• What is the world's fastest car?
Top 10 fastest road cars 2019
5. Pagani Huayra
6. Zenvo TS1 GT
7. Noble M600
9. Ford GT
10. McLaren 720S