Noble M600 - world's fastest road cars
British supercar maker goes back to basics to deliver phenomenal speed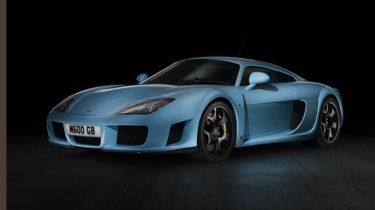 Top speed: 225mphPrice: £200,000
If you think the 200mph hypercars in this list are overcomplicating things a little, the Noble M600 could be the car for you. 
This British-designed two-seater boasts a 650bhp twin-turbo V8 and a white-knuckle 225mph top speed. However, with no traction control or anti-lock brakes, the M600 is only for the brave – at least if you want to use anything like its full performance potential. If you just want to cruise at ordinary road speeds, the M600 is a pussycat to drive.
It also represents a tremendous bargain in the sort of company where prices start at a million euros. The M600 can be yours for around £200,000, although if you want a bespoke specification the price will accelerate as rapidly as the car.
• What is the world's fastest car?
Top 10 fastest road cars 2019
Noble M600