The best car adverts ever
We asked you to vote for your favourite TV car adverts of all-time – and now we count down the top 20...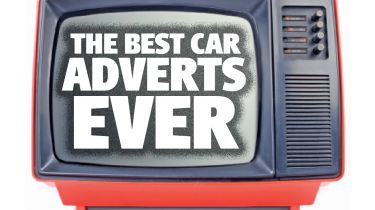 What's the greatest TV car advert of all-time? That was the question we posed to you back in November, and now we have an answer.
We drew up a shortlist of 20 classic ads with the help of Richard Megson, award-winning creative director of top ad agency The Red Brick Road. And thousands of you voted for your favourites at autoexpress.co.uk.
Now you can see the complete list of contenders, with Megson's professional analysis of each one. There are no losers – these are some of the best adverts ever made – but there is a winner.
So which is it? The Skoda Fabia made out of cake? Citroen's dancing C4 Transformer? Or the legendary Renault Clio Papa and Nicole series? Here are the results… And whether you agree with the result or not, you can still enjoy them all by clicking the links on the left.
The results
1. Honda Accord: The Cog2. Ford Puma: Steve McQueen3. Peugeot 206: The Sculptor4. Citroen C4: Transformers5. Volkswagen Golf GTI: Changes6. Volkswagen Passat: The Force7. Skoda Fabia: A piece of cake8. Renault Clio: Nicole and Papa9. Fiat Strada: Hand built by robots10. Volkswagen Golf GTI: Singing in the rain11. Toyota GT 86: The real deal12. Peugeot 405: Take my breath away13. Vauxhall Meriva and Zafira: Little dads14. Land Rover: Discovery 415. Audi A4: Not my style16. Volkswagen Golf: Best left alone17. Vauxhall Astra: Babies18. Skoda Fabia: Factory tour19. Nissan Almera: Sweeney20. Toyota Corolla: A car to be proud of