Car Advertising Campaign of the Year 2015: Honda Civic Type R 'The Other Side'
Honda is known for its inventive and captivating adverts, and the latest Civic Type R is no different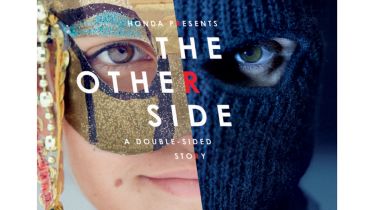 Honda has a rich history of innovative advertising campaigns, so it was no surprise it pulled out all the stops for the public unveiling of the new Civic Type R.
The novel online ad is called 'The Other Side' and was created by the Wieden + Kennedy London Agency, directed by Daniel Wolfe. It highlights the differences in character between the normal Civic and the Type R, plus the transformative effect of hitting the R button on the latter's dash.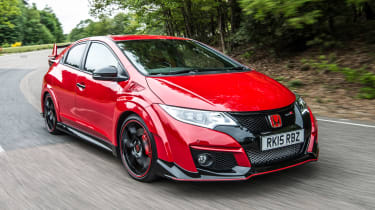 Essentially it tells the story of a man who uses a standard Civic and the racy Type R to lead a thrilling double life. By day, he is a sensible family man ferrying children around, while by night he's a crime-fighting undercover cop screeching around in a high-powered hot hatch.
• Honda Civic Type R vs SEAT Leon Cupra & Renault Megane RS
You can watch both ads back-to-back, but press and hold the 'r' button on your keyboard and you can flick instantly between the two stories as they run in parallel. A brilliant idea, perfectly executed.
Auto Express New Car Awards 2015 
For complete, in-depth coverage of the New Car Awards 2015, buy your collector's edition copy of the Auto Express magazine now...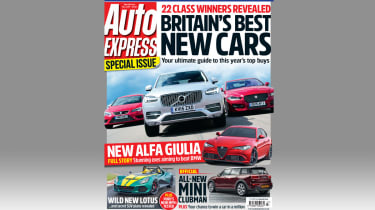 in association with