Lamborghini Aventador S - world's fastest road cars
The Aventador is the closest thing you'll get to a mass production car in this list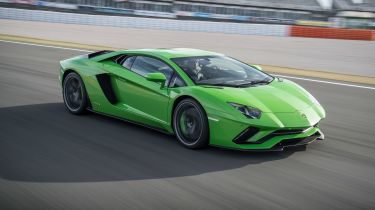 Top speed: 217mphPrice: £266,985
Lamborghini's Aventador flagship has few rivals visually, while its 6.5-litre V12 delivers an ear-splitting soundtrack, eye-popping acceleration and a 217mph top speed. The latest in a long line of V12 Lamborghinis, the aggressive styling means the Aventador has become an instant pin-up poster favourite like all its predecessors, from the classic Miura onwards.
The spec-sheet includes four-wheel drive, active aerodynamics and ceramic brakes to help scrub off all that speed before you end up in the bushes. Performance is staggering of course, but while it doesn't quite offer the exclusivity of the hypercar crowd, there's no doubt the Aventador offers stonking value when measuring performance by the pound.
• What is the world's fastest car?
Top 10 fastest road cars 2019