More emotion and tech for VWs, starting with new Polo on MQB A0 platform
New MQB AO small car platform to underpin exciting new small car range as Volkswagen puts its products and customers first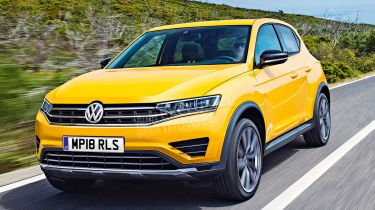 VW's development boss Dr Frank Welsch has revealed details of the new variant of the VW MQB platform that has already formed the basis of 58 models across the group and eight million vehicles sold.
MQB A0 will underpin 2017's new VW Polo and then be used across the group's small cars with next generation SEAT Ibiza, Skoda Fabia and a range of smaller SUVs set to use the new platform.
As well as weight and cost benefits, MQB A0 also brings a range of advanced driver assistance technologies that haven't yet been seen on small cars. It'll also mean that vehicles as diverse as the Polo and the five meter-long VW Atlas SUV will be built on MQB platforms, with length differences of over one meter.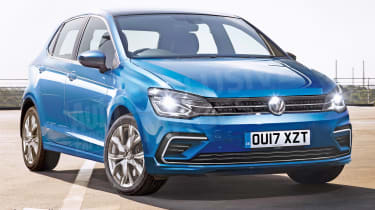 VW bosses have also hinted at the need to fill the gap between next year's even larger Polo and the up! city car, although it might not wear a VW badge. VW has confirmed two further group brands – one to be used in emerging markets and one for its smart mobility solutions – but Skoda and SEAT offerings are also expected to fill that gap.
"Cars, cars, cars": future plans for VW
For Welsch, the MQB AO platform is just one avenue of development for the brand. There are high hopes for the new 48v mild hybrid system destined for the Golf and Polo and the new MOIA mobility brand but overarching everything is a new focus for VW's future. Reassuringly, it's all about "Cars, cars, cars – we have lots of exciting new cars coming and that's the best way to react to what has happened in the past."
But VW has also discovered something it has kept hidden in the past – emotion. And Dr Welsch is promising us cars that appeal to the heart more, but still with the quality and depth of engineering that has been the company's hallmark for generations. "We are still Volkswagen, but we want people to be more excited about our cars, we want to appeal to younger people. But with the qualities that our customers love, too," Dr Welsch told us.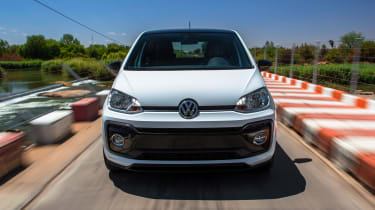 Part of the new wind sweeping through the company is a greater openness to talk about new products – and Auto Express was invited to South Africa in early December 2016 to join VW's management and engineering teams in hot weather testing of five new models all due to debut in 2017.
"We're testing things like air conditioning systems to see how they react under load, as well as the car's cooling systems and dynamics," Dr Welsch told us. "We have a team of engineers based down here and members of the management team join them for these assessments."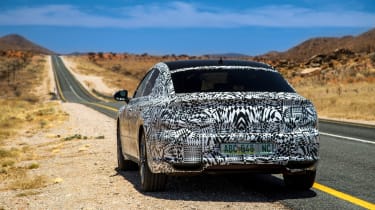 We had the opportunity to drive the VW CC replacement, the Arteon, the extended wheelbase, seven-seat version of the Tiguan called Tiguan Allspace and the hot version of the up!, which will all proudly wear the legendary GTI badge. You can read our early review of each car by clicking the links below…
• Volkswagen up! GTI prototype review• Volkswagen Tiguan Allspace prototype review• Volkswagen Arteon prototype review
There were two other all-new cars we put through their paces, too, also to be launched in 2017, but you'll have to wait until next year to hear more about them!
What do you think of the way VW is fighting back after dieselgate? Let us know in the comments section below...