Best commuter cars to buy now 2020
No matter what size, shape or price of car you're after, one of these commuter car recommendations will be right for you.
The commute; love it or hate it - and for most of you, it will be the latter - it's a fact of life. The majority of jobs tend to be based outside the home and that means that every day millions of people commute to get to their places of work. Your commuting might be done on foot, by bike or on a train and the range of transport options is only going to grow in the future, but it's still the car that dominates for many of us.  
In many cases, the drive to work is the car journey we make more often than any other and while it might be monotonous, dull or occasionally even soul destroying, there's no reason why we shouldn't make the best of it. The best commuter cars can turn the dreariest monday morning into something almost bearable. By offering you a relaxing cocoon in which to brave the tailbacks and contraflows, being easy to manoeuvre and park in confined spaces and keeping more of the money you earn at work in your pocket, our favourite commuter cars just make the whole process that bit more pleasurable. 
We've picked the best new commuter cars on the market today in a variety of price bands. You won't find a £250 hack to get you to and from the station car park twice a day, but in new car terms we're going from the cheapest options to the luxurious upper end of things, and remember, it's not all about the list price. A good commuter car needs fuel economy, low tax and reliability to keep those total running costs in check.
Scroll down to find out about the models that we think fit the bill...
Best commuter car under £15k
Hyundai i10 1.0 SE Connect
Price: £13,820
Economy: 54.3mpg
CO2: 119g/km 
Benefit-in-Kind: 26%
One of the newer city cars on the market, the Hyundai i10 offers more space than you might imagine a car of this class would, and its relatively long chassis makes it a pretty refined cruiser. SE Connect brings an eight-inch infotainment system, full smartphone connectivity and a reversing camera, while low road tax and insurance costs, and 50mpg-plus economy make it a great commuter car.
Also consider
VW's smallest car is sharper to drive than the i10, but comes with less kit for the money, and its infotainment set-up isn't as impressive.
The Duster is an awful lot of car for the money, but its extra size results in higher fuel bills compared with the i10 and up!.
Best Commuter car £15k - £25k
Toyota Corolla 1.8 Icon 5dr
Price: £24,185
Economy: 55.3-57.6mpg
CO2: 110g/km 
Benefit-in-Kind: 23%
Replacing the Auris with a car that bears not only a new nameplate but also radically different looks was always going to be a risky move, yet it's one that has paid off for Toyota. The Corolla is well built, impressively refined, handles nicely, and officially returns over 55mpg in 1.8-litre hybrid guise. It also ranked well in our Driver Power new-car satisfaction survey, coming seventh in its debut outing this year.
Also consider
Partnership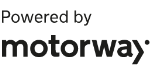 Need to sell your car?
Find your best offer from over 5,000+ dealers. It's that easy.
Smaller and higher than the Corolla, the Captur is a strong choice if you want an SUV, but its handling lacks the maturity of the Toyota. 
Ford Focus 1.0 EcoBoost 125 ST-Line
Ford's big-seller is a top choice. It's sharper to drive than the Corolla, but uses more fuel and costs more in company car tax. 
Best commuter car £25k-£35k
Renault Zoe i-Iconic R135
Price: £28,495 (after grant)
Range: 239 miles 
CO2: 0g/km 
Benefit-in-Kind: 0%
Electric cars are the most tax-efficient option for company car drivers and private buyers alike, and the Zoe is a strong contender in this ever-growing field. Cheaper and less controversial-looking than the Nissan Leaf, the Zoe's interior is light years ahead of its predecessor's, while the R135 version brings stronger performance than the R110, yet only sacrifices six miles or so of official range.
Also consider
Audi Q3 35 TFSI S tronic S line
The Q3 brings effortless Audi style and interior quality, as well as decent space, but its running costs are far higher than those of the Zoe.  
SEAT Tarraco 2.0 TDI 150 SE Technology
Those in need of a seven-seat commuter car in this price bracket are well advised to consider the Tarraco, although its cabin isn't as plush as the Audi's.
Best commuter car £35k-£45k
Tesla Model 3 Standard Range Plus
Price: £40,490 (after grant)
Range: 254 miles 
CO2: 0g/km 
Benefit-in-Kind: 0%
Stepping up a bracket brings huge gains over the Zoe for EV buyers; the Tesla Model 3 has a longer range, more tech, and an effortless sense of cool. With 0-60mph in 5.3 seconds, this version puts many performance cars to shame, and while the interior takes some getting used to, it brings a unique ambience. Sophisticated driver-assistance features will take the strain out of a commute, too.
Also consider
Offering many of the EV advantages of the Model 3, together with the quick fill-ups a petrol engine brings, the plug-in hybrid BMW is a great car to drive, although it's more expensive to run.
Space, value, and long-leggedness have been Superb hallmarks since the original's arrival in 2001. The iV offers plug-in efficiency, but its cabin is dour in this company.
Best commuter car £45k-£55k
Volvo XC60 T6 Recharge Inscription Expression 
Price: £50,570
Economy: 100.9-117.7mpg
CO2: 55-64g/km  
Benefit-in-Kind: 14%
Volvo can seemingly do no wrong at present, and your accountant will probably agree if you opt for this plug-in hybrid XC60. It brings favourable company car tax and impressive economy – if, as with all PHEVs, you keep its battery topped up. With a relaxing driving experience, excellent seats and a cabin that says 'calm' more than almost any other, the XC60 is a perfect car for stressful commutes.
Also consider
If a Swedish plug-in hybrid SUV isn't your thing, how about something Germanic? There's little to separate the Q5 and XC60, but the Audi is less cosseting.
The E-Class is lower, more lithe, and cheaper for BiK tax than the SUVs here, but it's less practical, because its batteries eat into boot space a fair bit. 
Best commuter car £55k-£65k
Land Rover Discovery Sd6 SE
Price: £57,720
Economy: 31.5mpg
CO2: 247g/km  
Benefit-in-Kind: 37%
The Land Rover Discovery may not be the most tax-friendly company car, but few machines offer such space, versatility and a relaxed driving experience. This six-cylinder diesel engine brings a seven-second 0-60mph time, together with fair economy, while the commanding driving position will make long commutes a breeze, and having seven seats makes it a truly multi-purpose vehicle.
Also consider
This mild-hybrid diesel version of the XC90 is more economical than the Discovery, but offers less space, and its 2.0-litre engine is not so torquey.
Land Rover Defender 110 D240 SE 
If you want an SUV with a sense of fun and history, the Defender could be it. Spacious, comfortable and capable, it's sure to stand out in the office car park. 
Best commuter car £65k-£75k
Jaguar I-Pace EV 400 SE
Price: £69,995
Range: 292 miles
CO2: 0g/km 
Benefit-in-Kind: 0%
Tesla stole a march on mainstream manufacturers, but the Jaguar I-Pace arrived before the premium German car makers could bring an EV to the market – and what a car it is. With a strong real-world range, styling that is both modern and very Jaguar, and a brilliant driving experience, the tax-friendly I-Pace should be at the top of your list if you're shopping at this end of the market. 
Also consider
The 389bhp X5 45e can officially cover around 50 miles before its batteries need topping up. Being a five-seater is the only blot on the 45e's copybook.
Offering a different take on the plug-in hybrid SUV, the Cayenne E-Hybrid is faster and more dynamic than the X5, but it has less than half the EV range. 
Best commuter cars over £75k
Mercedes S-Class 350 d L Grand Edition
Price: £77,340
Economy: 41mpg
CO2: 181g/km  
Benefit-in-Kind: 37%
The S-Class is due for replacement this year, but as a technological showcase, it can still hold its head high in terms of equipment and luxury, plus big discounts are in the offing as the firm readies the new car. This L version is perfect for commuting if you're lucky enough to have a driver, and while the 350 d is the least powerful diesel model in the range, it'll still see off 0-62mph in six seconds.
Also consider
There's nothing like a full-fat Range Rover, which is why this SUV is so beloved of senior politicians and executives. It gives a driving experience like no other. 
King of the EV commutes, with its 379-mile official range, this Model S will suit those with long trips to work, and you won't pay any BiK to the taxman.
What's the best commuter car you've ever owned? Let us know in the comments and check out our guide to the future of commuting here...