Nissan Micra BOSE Personal edition turns up the volume on Nissan's supermini
Limited edition BOSE Personal Micra gets a premium audio setup and is based on the range topping Tekna model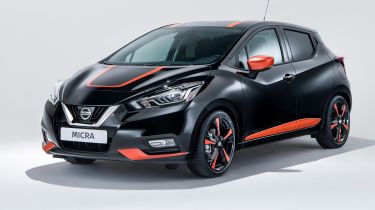 While Nissan's facelifted Qashqai has been the firm's star act at this year's Geneva Motor Show, the brand has quietly debuted a new limited edition, range topping Micra too in the form of the Micra BOSE Personal edition.
The Micra BOSE edition is based on the range topping Tekna grade version of the supermini, and will be limited across Europe to 3,000 units. It's been created to highlight Nissan's collaboration with BOSE for its new Micra – a premium audio setup created by the American electronics company is one of the Micra's headline optional extras.
• Best superminis on sale 2017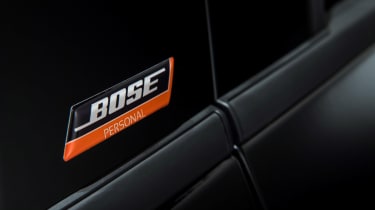 As expected, the BOSE setup is included as standard on this Micra, it includes twin nearfield speakers built into the headrest on the driver's seat and PersonalSpace controls for fine tuning the Micra's audio.
The Micra BOSE edition is marked out with several unique styling features too. Available in two colours – a black hue lining up against a gunmetal grey – orange accents to the front and rear bumpers, the bottoms of the doors, the door mirrors and the spokes of the 5-spoke 17-inch alloy wheels.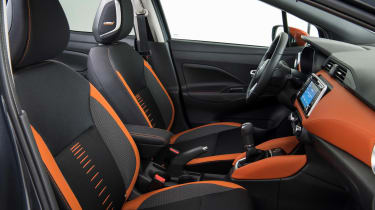 Full LED headlights and unique BOSE badging complete the look on the outside. In the cabin, similar orange touches are found. The Safety Pack is included as standard, introducing autonomous emergency braking with pedestrian detection and lane keep assist.
It'll be available with both the 0.9-litre 89bhp petrol engine and the 1.5-litre 89bhp turbodiesel engine when it goes on sale this summer.
What do you think of the Micra BOSE edition? Let us know in the comments.