New Audi TT 2014 release date, price & specs
The new 2014 Audi TT is due very soon, and we've got all the details: release date, price, specs and interior
The new Audi TT 2014 will arrive on our roads very soon, and thanks to a combination of economical engines and a weight saving, it should prove to be both quick and efficient.
The engines in the new Audi TT include many from the existing VW Group range, like the Golf GTD's 181bhp 2.0-litre diesel and the Golf GTI's 227bhp petrol unit. That means there should be a TT for everyone, whether you're after outright speed or just a cool-looking cruiser without the running costs to go along with it.
Thanks to the aluminium and ultra-high-strength steels in the car's construction, the new Audi TT is up to 50kg lighter than the MkII TT and 140kg less than the iconic original.
Read on below for all you need to know about the new TT, including price, release date, engines, interior details and more.
Audi TT 2014 release date and price
The Audi TT release date has not yet been confirmed, but it should appear before the end of the year, following its reveal at the 2014 Geneva Motor Show in March.
We expect the new TT to cost around £28,000, but no official prices have been released yet. Check back to this page, as we'll update this section with full details as soon as we get them.
Audi TT 2014 interior details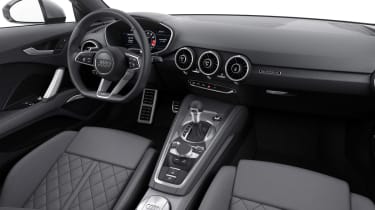 The new Audi TT's wheelbase is 37mm longer, which improves space inside the car as well as the boot, which is 13 litres bigger, at 305 litres.
The layout of the dashboard is neat and clean, and previews a new direction for Audi's interior design. Almost all the buttons are gone, replaced by controls on a TFT screen in front of the driver. This screen can be customised to show whatever the driver wants: sat-nav directions, the speedometer, tachometer, or entertainment options. Even the heater and air-con controls are situated on the vents themselves.
Called the Audi Virtual Cockpit, the tech first debuted in the Audi Allroad Shooting Brake, but has now been confirmed for the new TT range, which is due to hit showrooms this year. Highlights include a sporty, flat-bottomed steering wheel and air vents with a digital temperature readout in the centre.
The new display operates in two modes, toggled by pressing the 'view' button on the steering wheel. In Infotainment mode, a central window shows the sat-nav map, or lists your phone contacts or radio stations, while the tachometer and speedometer are minimised out to the right and left-hand sides.
In the Classic view, the middle window is smaller, and the instruments – with black scales, red needles and white numerals – are about as large as those fitted to today's Audis, so as not to distract or put off driver's used to more conventional dials. It automatically presents the most relevant information, whether you are parking or stuck in a traffic jam.
The next TT will also be the first to use a new generation of Audi's MMI system. It features a completely redesigned menu structure that's intended to make the system simpler to use. It still features a rotary controller with a touchpad on the top, but Audi says this is now better at recognising gestures. It also understands multi-finger gestures, so you can scroll and zoom as you would on a smartphone.
New Audi TT styling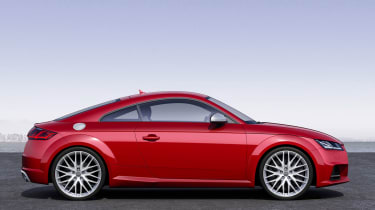 Overall, the styling is sharper and more aggressive than the MkI and MkII TTs. Audi has taken inspiration from the e-tron and e-tron Spyder concepts seen at 2010's Detroit and Paris Motor Shows, as well as more recent show cars such as the Crosslane Coupe 'Q2' concept shown in Paris at the end of last year.
Partnership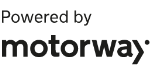 Need to sell your car?
Find your best offer from over 5,000+ dealers. It's that easy.
The new Audi TT features a more chiseled front end with slimmer headlights that follow the bonnet's leading edge, and a reshaped two-part grille. It'll share strong design similarities with its predecessor, including a strong crease along the shoulder line and a low, slopping roofline. The rear also appears similar, but it has shrunken taillights and a wider rear screen.
Audi TT 2014 driving and specs
A manual, front-wheel-drive 2.0 TDI can do 0-62mph in 7.2 seconds – three-tenths faster than the outgoing quattro TDI. It also emits 29g/km less CO2, at 110g/km, and promises 67.2mpg. If efficiency isn't a priority, there's a dual-clutch, quattro 2.0 TFSI, which is faster than the outgoing TTS, doing 0-62mph in 5.3 seconds.
The manual, front-drive version takes six seconds flat and the new TTS 4.7 seconds – faster than a Porsche Cayman S. MacPherson strut front and multi-link rear suspension is fitted, with magnetic adaptive dampers standard on the TTS and an option on all other cars.
Also fitted is new progressive electro-mechanical steering – this aims to give a more agile feel, and allows Audi to fit self-parking and active lane assist. A new stability control system brakes the inside wheel in corners, has a sport mode that offers a limited amount of wheel slip and can be switched off totally.
Despite the advances under the skin, the TT has a familiar design – albeit modernised by a large, angular grille and hi-tech lights (xenons as standard; LEDs optional). Viewed from every angle, the TT retains the classic coupe shape but features styling cues borrowed from the R8 supercar and Allroad Shooting Brake concept.
2014 Audi TT Roadster
A fabric-roof Audi TT Roadster will follow a few months after the coupe debuts, while an Audi TT-RS with a 355bhp 2.5-litre five-cylinder engine will top the range. Following the blueprint of the TT ultra quattro concept shown earlier this year, a more focused, featherweight TT with a stripped-out cabin and an exotic material mix is also possible. 
Audi TT quattro sport concept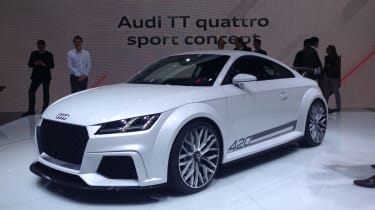 Alongside the new TT coupe on the Geneva show stand Audi brought along the TT quattro sport concept – a lightweight, stripped-out coupe that points towards a customer racing car, but also a homologation production car, which could carry the Clubsport name.
At the heart of the concept is a 414bhp 2.0 TFSI engine running 1.8 bar of boost and producing 450Nm of torque - if it makes production that will make it comfortably the highest-specific output of any engine on sale. Power is transferred to all four wheels through a twin-clutch S tronic gearbox, with a 0-62mph time of 3.7 seconds.
The engine, which weighs only 150kg, was commissioned personally by Audi's new head of development, Dr Ulrich Hackenberg when he started his role last summer. "When I came to Audi I asked for more power from the 2.0 TFSI, after a while we reached 400hp, but I said it wasn't enough, so eventually we reached 420hp and I'm satisfied," he told us.
On the inside the rear seats have been stripped out and replaced with a roll cage and space for two helmets, while bucket seats and racing harnesses are fitted in the front.
"This an engine that we could use for racing activities. Nothing extreme like GT3, but series like the TT cup and club racing," Hackenberg explained. "It would need to be homologated so we could focus on a road version, too."