Best electric vans 2023
We reveal the best electric vans to buy or lease in the UK right now
​There's now a wide variety of electric vans on sale, from large panel vans to compact supermini-based models, so there should be something to suit the needs and budget of most businesses. We've tested every electric van currently on the UK market and, to help you find the perfect EV commercial vehicle, we've listed our favourites in the list below. 
There are plenty of reasons to buy an electric van. They offer a zero-emissions alternative for routine trips such as parcel deliveries, bringing huge benefits for local air pollution, especially in urban areas. Running costs should prove affordable, noise levels are low and they couldn't really be easier to drive. However, not all electric vans are created equal, so we've put together this list of the best electric vans currently on sale in 2023 so you can get the best battery-powered van for your money.
Potential buyers will be pleased to know that most electric vans offer a driving range that will be more than capable of a day's work, while overall cargo volume is similar to diesel counterparts. The electric vans on this list should be more than capable of replacing a combustion engine-powered van as a daily runaround. There are things to consider though, you'll need somewhere convenient to charge overnight and operators travelling big mileages every day with heavy loads might find that the range between charges isn't sufficient.  
Currently, the government offers the Plug-in Van Grant (PIVG), which discounts the price of a new electric van by up to £5,000 depending on the type of van you choose. It's a useful saving because while you may save money on total running costs and taxes, electric vans have pricey upfront costs compared to diesel versions.
There are some great electric vans currently on sale, and here's our rundown of the best electric vans that are for sale now.
Best electric vans 2023
1. Volkswagen ID. Buzz Cargo 
Electric range: Up to 256 miles
Cargo volume: Up to 3.9 cubic metres
Not only does the Volkswagen ID.Buzz Cargo offer the distinctive retro charm of the classic Type 2, but it also boasts plenty of cleverly-packed space and up to 256 miles of battery range on the WLTP combined cycle - the highest on this list. It's this combination that has earned it the title of our 2023 Electric Van of the Year. 
The ID. Buzz Cargo shares the same MEB platform as the ID.3 hatchback, plus the ID.4 and ID.5 SUVs. This makes it car-like to drive, and the suspension does a good job at soaking up bumps and imperfections in the road.
The 201bhp rear-mounted motor makes this mid-size van's performance fairly brisk, too, with 0-62mph taking 10.2 seconds. The instant electric torque is also great for zipping around urban streets. When you do need to top up, the 77kWh battery can be rapid-charged from 5 to 80 per cent in less than 30 minutes, allowing you to spend more time on the move.
Partnership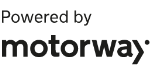 Need to sell your car?
Find your best offer from over 5,000+ dealers. It's that easy.
Although it's shorter than a Tesla Model Y, the ID. Buzz offers plenty of space on-board thanks to some clever engineering. There's 3.9 cubic metres of space in the cargo area, which is almost a whole cubic metre more than the Caddy Cargo. 
2. Ford E-Transit 
Electric range: Up to 196 miles
Cargo volume: Up to 15.1 cubic metres
Last year's Electric Van of the Year is still one of the best on the market. The Ford E-Transit offers up to 196 miles of range, and there's no reduction in space compared to the diesel model. This van isn't just one of the best electric vans we've driven, but it's surprisingly quick off the line, too - especially if you opt for the larger 265bhp motor.
Ford offers several variants of the E-Transit, so there should be a version to suit your business's needs. There's the choice of either a large panel van, a crew-cab or chassis-cab, along with various heights (H2, H3) and lengths (L2, L3 and L4).
One of the few features that can't be changed is the single 68kWH battery that's fitted to all e-Transits. Fortunately, this unit offers a maximum range of up to 198 miles - depending on your chosen specifications - and it can be rapid-charged from 15 to 80 per cent in just 34 minutes at a rate of 115kW.
Inside, the E-Transit's cabin is a comfortable place to sit, with a tall driving position, large mirrors and plenty of cabin storage. Ford's SYNC4 12-inch touchscreen set-up is available as an option, along with adaptive cruise control, climate control and electronic driver aids. 
3. Vauxhall Vivaro Electric/Citroen e-Dispatch/Peugeot e-Expert//Toyota Proace Electric/Fiat e-Scudo
Electric range: Up to 205 miles
Cargo volume: Up to 6.6 cubic metres
If you're in the market for an electric medium-sized van, this family of vehicles will almost certainly dominate your search. All of these models are practically identical, save for changes to the badges and some minor differences in the cabin, and prices are relatively cheap compared to some rivals. They share one of the longest ranges of any electric van currently on sale in the UK, too, with up to 205 miles available with the 75kWh battery option. 
There's a cargo volume of up to 6.6 cubic metres if you add the optional thru-loading bulkhead, while payload weights of up to 1,275kg aren't far behind the diesel variants, either. Do be aware that carrying a full load will hamper the van's overall range, though. 
Fast-charging of up to 100kW is available, so you'll be able to charge the 50kWh battery to 80 per cent in half an hour, while the larger 75kWh battery can get to the same percentage in 45 minutes. There's a 7.4kW charging system fitted to the van as standard, while an 11kW charger is available for drivers on a busy schedule.
As well as the latest battery tech, these vans are packed with safety and connectivity features from the Stellantis car range. There's full connectivity and smartphone access to assorted functions, while a passenger carrying double cab variant offers another practical option for work users. 
4. Renault Kangoo E-Tech
Electric range: Up to 186 miles
Cargo volume: Up to 4.2 cubic metres
When it was first launched, the original Kangoo Z.E was one of the first mainstream electric vans to go on sale. Today, Renault has used its experience to create the Kangoo E-Tech - the all-electric version of our 2023 Van of the Year.
Along with sharper exterior styling compared to the old model, the Kangoo E-Tech has also received a larger 44kWh battery and a 118bhp front-mounted electric motor. While this combination doesn't make this small van particularly thrilling to drive, Renault claims it is good enough for up to 186 miles of range. 
If you know your Renaults, the Kangoo's interior may look familiar as the switchgear and steering wheel are borrowed from the Clio supermini - which helps to make things feel a bit more upmarket. Standard models come with a basic 3.5-inch media system, while higher-spec models receive an upgraded 8.5-inch touchscreen with Apple CarPlay and Android Auto connectivity. 
Renault also offers the choice of a standard or long-wheelbase Kangoo. The regular model offers 3.3 cubic metres of cargo space, while the larger LWB ups this to 4.2 cubic-metres. In order to accommodate the weight of the battery pack, though, the Kangoo E-Tech has to sacrifice around 200kg of payload compared to the diesel. The standard van is able to carry up to 608kg, and this increases to 764kg for the long-wheelbase version. 
5. Citroen e-Berlingo/Peugeot e-Partner/Toyota Proace City Electric/Vauxhall Combo Electric
Electric range: Up to 171 miles
Cargo volume: Up to 3.3 cubic metres
Much like the combined entry above, this group is another that benefits from Stellantis' battery technology. The Citroen e-Berlingo, Peugeot e-Partner, Toyota Proace City Electric and Vauxhall Combo Electric all share the same underpinnings, with a 50kWh battery providing a range of up to 171 miles on a single charge. It's the smallest electric van in the respective line-ups, and comes in L1 and longer L2 bodystyles, with a maximum capacity of up to 3.3 cubic metres and payload of 800kg. There's also three seats up front, so lots of versatility is packed into a small footprint.
CCS fast-charging at a rate of up to 100kW should also prove useful to operators, meaning these vans can be topped-up to 80 per cent in around half an hour – ideal for getting it back on the road for a new shift. Three driving modes adjust power between 81bhp, 108bhp and 134bhp, with the most potent giving it rather sharp responses when unladen. Most drivers will find the middle setting the smoothest.
There could also be a reason to pick the Toyota over its Stellantis siblings. Like its passenger cars, this small electric van is also covered by the brand's 10-year service warranty, which is significantly longer than anything offered with the other versions. 
6. Fiat E-Ducato
Electric range: Up to 230 miles
Cargo volume: 10-17 cubic metres
The E-Ducato promises a wide variety of tailored options for electric van buyers. There are 3 lengths and 3 heights of panel van for a total of 28 body styles, as well as a chassis cab option and even a passenger version with up to 9 seats. Cargo volumes are hard to fault, while Fiat also offers gross vehicle weights of up to 4.25 tonnes (licence permitting). Payloads go as high as 1.9 tonnes, too.
There's a choice of two batteries, either 47kWh or 79kWh, which offer a range of 146 miles and 230 miles respectively. Fiat has improved the recharging rate for the E-Ducato with a maximum 50kW charge. On the smaller battery it takes 50 minutes to charge up to 80 per cent and the larger battery it takes 1 hour 25 minutes. 
7. LEVC VN5 
Electric range: 73 miles (309 miles in total)
Cargo volume: 5 cubic metres
A slightly different approach to plug-in hybrid van technology comes from LEVC and its taxi-based VN5 van. It features a petrol engine, but it's used as a generator which sends power to the electric motor, rather than the wheels.
There's a 31kWh battery, so the VN5 has an all-electric range of 73 miles. When the battery is flat, the engine kicks in, and the van has a total range of 309 miles. That means the VN5 is a viable everyday van that will be able to operate just like a diesel van, and if you keep the battery charged, then you might not even trouble the petrol engine on most journeys.
Inside, there's a payload of 830kg and a cargo volume of 5.5 cubic metres, so the VN5 isn't the biggest van around, but it should be enough for urban deliveries. There are three trim level but as standard there's dual-zone climate control, bluetooth, two USB ports, a nine-inch touchscreen, keyless start and automatic LED headlights.
For peace of mind, LEVC offers the VN5 with a five-year/150,000-mile warranty, plus an eight-year warranty for the battery. The VN5 is also eligible for the government's £5,000 plug-in van grant.
8. Mercedes eSprinter/eVito 
Electric range: up to 248 miles
Cargo volume: 11 cubic metres/6.6 cubic metres
The eSprinter and eVito make up Mercedes' lineup of electric vans, with the eSprinter offering up to 11 cubic metres of cargo volume, while the smaller eVito offers up to 6.6 cubic metres. 
The eSprinter features more space under the cargo floor and used to feature a 55kWh battery capacity, with up to 83 miles of range. Thankfully, an update came in 2023 which added a huge 113kWh battery to allow for a maximum range of 248 miles. 
Recharging speeds also improve with the larger battery model. Up to 115kW of charge means a 10 to 80 per cent recharge in 42 minutes. There's also the option to charge at up to 11kW from a standard wallbox charger. 
The eVito is the first all-electric van from Mercedes, and if you only do short trips, then it offers all of the benefits of the standard Vito, but with zero emissions. The eVito initially came with a 41kWh battery for a range of up to 92 miles, although a 66kWh option was added in 2022 which bumps range to 162 miles.
There are two body lengths available, and they both have the same cargo volume as the standard versions of the van. Charging is via a socket where the diesel's fuel filler sits, and the battery can be replenished in six hours at 7.2kW. There's no option for fast-charging. 
9. Renault Master E-Tech 
Electric range: 115 miles
Cargo volume: Up to 13 cubic metres
The Master E-Tech sets the template for the kind of last-mile delivery vans that we've seen in recent years. It offers maximum cargo volume for package deliveries, while its driving range is acceptable for a day's work. While there's an official range of 115 miles, you can expect 75 miles in regular use, or as low as 50 miles in cold weather, but then that should be enough for most daily routines. Charging takes anywhere between 6 and 17 hours.
There are two lengths and two heights of panel van on offer, and there's also a chassis cab in two lengths available for conversion purposes, so any diesel conversion you can think of can now be electrified instead. The gross payload is an impressive 1,381kg. 
10. Citroen e-Relay/Peugeot e-Boxer/Vauxhall Movano Electric 
Electric range: Up to 154 miles
Cargo volume: 8 cubic metres
There used two battery options available with these three vans - a 44kWh or 62kWh unit - which meant there was a maximum range of 169 miles on offer (141 miles in the 44kWh version). In 2022, the e-Relay gained a 75kWh option which yields 154 miles of range. No matter your choice, the electric tech has been fitted into the van without spoiling cargo volumes, so there's the same amount of space as you'll find in the diesel versions. The cargo volume is 15 cubic metres and the maximum payload capacity is 1,100kg. 
For an alternative view, see our sister site DrivingElectric's top 10 best electric vans...