BMW 2002: Buying guide and review (1966-1976)
Everything you need to know before buying a BMW 2002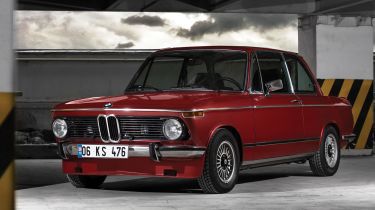 BMW might build a lot of different cars today, but its success as the purveyor of compact sporting saloon cars can be traced directly back to the 2002 saloon. It was the success of this stylish and well-engineered saloon around the globe that helped to cement BMW's reputation for quality, while the performance variants attracted those looking for a little fun.
Looking back, the success of the 02s is no great surprise – these are great-looking cars that are easy to look after but also a hoot to drive, thanks to torquey engines and safe but entertaining rear-wheel drive handling. They're not the bargain they once were, however you can still pick up a reasonably sound car (excluding the more special verstions) for relatively modest money. 
Which 2002 to buy?
It all started when BMW condensed the Neue Klasse's best attributes to a smaller, more affordable package. In 1966 the 1600-2 was launched: a two-door saloon, powered by a 96bhp version of the M10 engine from the 1600 saloon. 
BMW wanted to market the car in the US, but the sole engine choice was hampering sales, and the more powerful twin-carb 1600ti engine wasn't homologated for use Stateside. However, the 1991cc M10 engine from the 2000CS Coupe was, and inserting it into the smaller and lighter body spawned one of the greatest sporting saloons of the '60s: the 2002. This, coupled with the addition of the fuel-injected tii, took BMW to new heights, especially in the USA, where it was a huge success.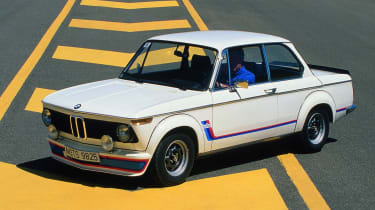 At the top of the tree is the 2002 Turbo, one of the very first turbocharged performance cars. Featuring a large KKK turbocharger, power was increased by 40bhp over the tii, with wider wheels, brakes and arches to match. Although our guide focuses mainly on the naturally aspirated models, but the much of the information – especially rust spots – applies to the Turbo.
Touring versions added a touch more practicality, while the Baur convertibles offered open-air motoring. Both are rarer than the saloons today, and offer their own unique ownership challenges. There is a healthy following for both.  
Performance and specs
BMW 2002 (1968 model)
| | |
| --- | --- |
| Engine  | 1991cc four-cylinder, SOHC, single Solex carburettor |
| Power | 113bhp @5800rpm |
| Torque | 116lb ft @ 3000rpm |
| Transmission | Four-speed manual |
| 0-60mph | 11.3secs |
| Top speed | 108mph   |
| Insurance group   | - |
| Fuel consumption  | 25.4mpg |
| Price when new  | £1597 |
Dimensions and weight
| | |
| --- | --- |
| Wheelbase              | 2500mm |
| Length | 4230mm |
| Width | 1590mm |
| Height | 1410mm |
| Weight | 940kg |
Common problems
We spoke with Barney Halse of East Sussex-based BMW specialist Classic Heroes to find out about the 2002's weak points:
• As with most cars of this age, corrosion is the biggest killer. Most panels are readily available, but it could be prohibitively expensive to buy a car with a rusty shell and restore it with all new panels. 
• Low values in the '80s and '90s means lot of older restorations will have been done on the cheap, using non-original parts and patching up corrosion instead of repairing it properly. A lot of these cars are on the market now, and even though they might look shiny on top, they can hide all sorts underneath.
Partnership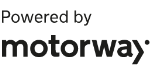 Need to sell your car?
Find your best offer from over 5,000+ dealers. It's that easy.
• The main hot-spots are the rear spring boxes on the inner wheelarch housings, outer arches into the rear sill areas, inner and outer sills (especially around the four jacking points), front inner wings, the lower outer and inner front panels, front floors, lower A-post areas, inner front wing box sections and boot floors. 
• The Touring is slightly more complicated, although most of the metalwork can be repaired using saloon parts. It's important that you check the condition of the tailgate, though. If it has rusted badly, it could be extremely hard to repair and it's almost impossible to replace. 
• With regular oil changes and maintenance, the M10 engine is good for over 100,000 miles between rebuilds. If the engine hasn't been rebuilt by now, it will definitely need a thorough going over. 
• A small amount of oil burning is normal but any blue smoke from the exhaust indicates worn valve stem seals, or even worn cylinder bores.
• When the oil has warmed through, hold the car at about 4000rpm for a short distance, back of the throttle, and check your mirror for signs of smoke.
• Be wary of any car that appears to have cooling issues, as the aluminium cylinder head can warp and crack if it overheats. 
• Both manual and auto gearboxes are strong, and should outlast the engine if they have been serviced correctly, though the manual's synchromesh can wear out, causing a crunch into second and third gear on downshifts. 
• A floppy gearlever can usually be rectified with a couple of new bushes, costing around £30. 
• A limited-slip differential and five-speed close-ratio gearbox are rare and desirable options, although later five-speed gearboxes from other models are regularly swapped in for extra drivability. 
• For ease of servicing and reliability, the carburettor car is the one to go for – tii's complex Kugelfischer fuel injection warrants specialist servicing, though is a wonderful car when it is set-up correctly – and is certainly worth the extra effort if you can. 
• There's great parts support for the '02, from BMW Classic in Germany, and companies such as Jaymic in the UK, 2002 specialists for over 20 years. 
Model history
1966: 1600-2 introduced in Europe (name soon changed to 1602)
1968: 2002 (carburettor) launched with 113bhp, first in the USA then the rest of the world. Twin-carburettor 2002ti (with 120bhp) introduced into Continental Europe later that year
1969: 130bhp 2002tii introduced, featuring Kugelfischer mechanical fuel injection
1971: Range-wide minor mid-life facelift with new indicators, bumpers and side rubbing strips. Europe-only1.8-litre 1802 debuts, straddling the gap between 1.6- and 2.0-litre. Michelotti-styled Touring three-door hatchback launched, as a 1602, 1802, 2002 and tii
1973: Another facelift, this time changing to square tail-lights and black plastic front grille strips. 2002 Turbo is unveiled at the Frankfurt Motor Show. It's produced for just ten months, until being killed off by the global fuel crisis  
1974: Simplified base-spec 75bhp 1502 launched in Europe as an economy model
1976: Production of all models (except the 1502, which went on to 1977) ends.
Owners clubs, forums and websites
• www.classicheroes.co.uk
• www.jaymic.com
• www.02forum.co.uk
Summary and prices
As long as the shell is solid and the engine pulls well, you can enjoy an '02 on a modest budget. It's more important to buy on condition than on model, although our favourite all-rounder is the tii – the injection gives it a stronger pull that you'll really appreciate on the road.
Values for the regular saloons are generally affordable, with a great saloon commanding around £13,000. Perfect restored examples or very low-mileage cars could command significantly more. Pay between £6000-£9000 for a decent runner, with £2000 the starting price for a restoration project. The Touring has always been the value option, with the best coming in at around £7500.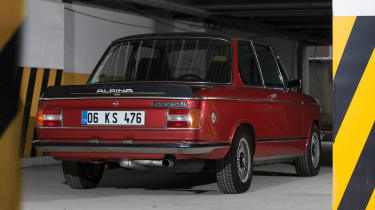 If you're thinking of going for one of the Baur convertible models, the good news is that these no longer carry a huge premium over the saloons. Around £15,000 should get you a very good example, although something perfect will likely cost more. Budget £7000-12,5000 for a good running example, with projects starting from about £3500.  
Things get considerably more expensive when you start looking at the 2002tii models. These start from around £9000, with usable examples sitting between £15,000-£23,000. The best command upwards of £30,000. 
Turbos are on a different planet to the rest of the range. Event projects start from the £30k mark, with usable cars starting at £50k. Good cars go for around £80,000, although the best cars sell for upwards of £105,000.