Ferrari Mondial: Buying guide and review (1980-1993)
A full buyer's guide for the Ferrari Mondial (1980-1993) including specs, common problems and model history...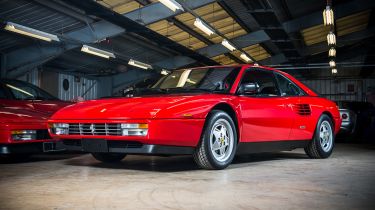 At launch in 1980, one mag raved, 'the closest you'll get to supercar family transport', although that very same statement could also be read as a damning condemnation. But time changes perceptions; now the Mondial lives in automotive limbo. 'The Ferrari that took the super out of supercar' is a more recent assessment.
Both statements have truth in them – the Mondial lacks definition, and these are some of the factors that make the Mondial just about the most affordable, easy to live with and practical latter-day Ferrari of all. After years in the doldrums, they're not going to get any cheaper. 
• Most expensive cars sold at auction
So what is it? The Mondial began where the 308GT4 left off, with the same mid-mounted 3-litre V8, but on a longer wheelbase. In place of the Bertone belligerence, the Pininfarina-penned Mondial was a poem in politeness: better appointed, more comfortable, with genuine 2+2 accommodation, and still good for 140mph. 
When production ended in 1993, the Mondial had sold 6800 units, more than any Ferrari before – which is why the Ferrari Fascisti deride it. They're wrong; the Mondial provided the template for today's civilised four- seater Ferraris. It was also the most civilised Ferrari of its day.
Today, opinions on its styling are still divided, but appreciation for the Mondial's practical side and affordable values are starting to see a resurgence in demand. The earlier versions are also relatively easy to work on, making the Mondial one of those rare Ferraris that is both practical and reasonable (in Ferrari terms!) to run. 
Which Ferrari Mondial to buy? 
The '82 QV quattrovalvole version boosted power to 240bhp; the cabriolet came out in 1983; in 1985 the engine grew to 3.2 litres. Arguably the sweet spot in the range can be found in the any of the cars produced between 1982 and 1988.
These earlier cars allow servicing of the timing belt and clutch without engine removal, but came fitted with the Quattrovalvole units, producing a more Ferrari-like 240bhp instead of the 214bhp of the very early models. With the introduction of the Mondial t in 1989, a number of important changes took place however, and these models will appeal if you have a bit more money to spend.
Power increased to 300bhp thanks to a transverse-mounted 3.4-litre V8 – a layout that is still in use in the 488 today. Exterior styling as well as the interior trim received a welcome upgrade too. One drawback to this layout is that the engine and transmission must be removed to access various serviceable items.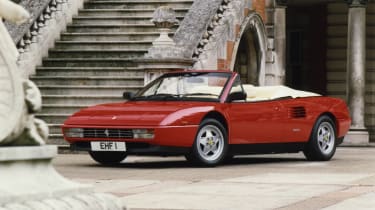 The clutch however is mounted at the rear, making replacement a far less arduous task. The added complexity of these later cars can increase the running costs, and that is why some owners prefer the slightly earlier models. The T offered power-assisted rack-and-pinion steering, along with standard air-con. 
While it might not be highly regarded in Ferrari terms, driving the Mondial is still a joy – especially when it's compared with its contemporary rivals. It's not track car by any means, but on the road the Mondial is agile, surefooted and extremely communicative.
Partnership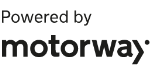 Need to sell your car?
Find your best offer from over 5,000+ dealers. It's that easy.
The steering is extremely talkative, but it is the best asset in the Ferrari's arsenal is unsurprisingly the engine. The slightly more muscular 3.4 delivers its healthy reserves from around 2000rpm right through to a glorious 7500rpm.
The open-gated gearbox can be somewhat obstructive, especially when cold, but learn to treat it with the right level of respect and enjoy. Before seriously considering a Mondial, you must go and drive or at least sit in one. The driving position is typically Italian, but it's the offset pedals that might cause the most discomfort. Even though this is a 2+2 GT, it's not big inside, and you'll struggle to fit more than a couple of small bags on the rear seats.  
Ferrari Mondial performance and specs 
Model
Ferrari Mondial 3.2
Engine
3185cc, 32-valve DOHC V8
Power
260bhp @ 7000rpm
Torque
213lb ft @ 5000rpm
Transmission
Five-speed manual
0-60mph
6.3 seconds
Top speed
148mph
Insurance group
20
Fuel consumption
19.2mpg
Price when new
£24,488
Dimensions and weight
Wheelbase
2650mm
Length
4580mm
Width
1790mm
Height
1260mm
Weight
1430kg 
Ferrari Mondial common problems 
• General: many parts are in common with the 308 so parts and spares availability is not too much of a problem. Just like the 308, it maintained correctly any Mondial should be reasonably reliable. Sadly many have been neglected due to the cost of proper maintenance and the relatively low values. 
• Slow windows: electric windows operate very slowly on all model years, and there is not much that can be done to speed them up. Some owners bypass the fusebox and run the wiring straight to the battery.
• Air conditioning: upgrading the old air conditioning system using an R134A conversion kit makes for far cheaper refills. It's worth checking if the car you are interested in has had this upgrade carried out. If it doesn't blow cold, then assume the system will need a full rebuild, as it's very rarely 'just a re-gas'.  
• Timing belt: timing belts need replacing every 30,000 miles or every three years. If they break it's game over for the engine, so make sure that the service history prove that they have been done within this mileage and timeframe.  
• Powerplant: the engine is the most expensive cause for problems down the road, so inspect everything as closely as you can. This means looking out for signs of oil burning, head gasket problems and old neglected looking cooling system – with cracked or perishing hoses and rusty metal pipes and header tank.  
• Misfires: something as seemingly simple as a misfire can take a long time to track down, so cars with problems should be avoided unless you are getting a very good deal. 
• Electronics: the electrical system can suffer from gremlins, caused by corrosion of the contacts over time. There are many tricks to resolve these minor issues, however it is usually best to leave the electrics to a specialist. 
• Corrosion: rust protection on the Mondial is much improved over earlier Ferrraris, however corrosion can still set in, especially in the sills and wheel arches of neglected cars. Make sure you get a specialist to look over the car thoroughly as replacement body panels will need to be fabricated and repairs are not cheap. 
Model history 
1980: Mondial 8 introduced featuring 2+2 coupe body style and 214bhp, 3.0-litre V8
1982: Quattrovalvole model introduced, pushing power up to 240bhp
1983: Cabriolet body style option added, making this the only mid-engined, four-seater convertible Ferrari ever made.
1985: Mondial 3.2 introduced with 270bhp. Major interior and dashboard update carried out as well as restyled bumpers and lights.
1987: ABS introduced across the range.
1989: Mondial t Coupe and Cabriolet introduced with major changes both inside and out. 3.4-litre engine replaces 3.2 unit, pushing power up to 300bhp. 'Valeo' semi-automatic option made available. Power assisted steering introduced
1993: Final Mondial rolls off the production line  
Mondial production numbers
| | |
| --- | --- |
| Model | Numbers |
| Mondial 8 | 703 |
| Mondial QV Coupe | 1145 |
| Mondial QV Cabriolet | 629 |
| 3.2 Mondial Coupe | 987 |
| 3.2 Mondial Cabriolet | 810 |
| Mondial t Coupe | 840 |
| Mondial t Cabriolet | 1010 |
Owners clubs, forums and websites 
• www.ferrariownersclub.co.uk – An international club based in the UK for all things Ferrari• www.superformance.co.uk – Ferrari parts specialists• www.talacrest.com – Classic Ferrari specialist and dealer based in Berkshire• www.clubscuderia.co.uk - International forum for Ferrari owners and enthusiasts 
Summary and prices 
The Mondial has benefitted from the rise in Ferrari prices in general, and while it was once possible to get your hands on a decent example for £12,000, prices now start at around £30,000. They are still the most cost-effective way to get into a relatively modern Ferrari, and have the added practicality of four seats. 
Find a desirable model and prices soon start rising. £70,000 is not unheard of for low mileage 3.4 t convertibles. It isn't necessary to spend that kind of money to get a well-sorted car though, with £45,000-£60,000 plenty to find a great coupe.  
Find a good example, and you'll soon be enjoying all the traits that Ferrari become famous for. Who doesn't want to experience a mid-engined V8, with handling to match? Perhaps the Mondial's time has finally come. 
Thinking of buying a future classic? Then take a look at these potential future classics...