Fiat 500s by Armani, Bvlgari and Kartell - one-off designer special editions explored
Three famous Italian designers - Armani, Bvlgari and Kartell- celebrate the new Fiat 500 with their own takes on this style icon
While circumstances may have prevented the 500 Electric from being unveiled quite as planned earlier this year, that hasn't stopped Fiat from launching it with some high-fashion fanfare.
The car maker has been working with three iconic Italian design houses, Giorgio Armani, Bvlgari, and Kartell, to produce three very different takes on the all-new city car. Each version showcases a fresh way of thinking, plus a clever use of unconventional and sustainable materials.
And, far from being ornaments to grace the respective design house HQs, each will be auctioned off for charity.
B.500 BY Bvlgari Mai troppo
A real legend of Italian design, Bvlgari has taken a very different approach to its interpretation of the 500's looks. The saffron-colour paint hides gold powder, which has been recovered from the brand's jewellery production processes, something that the designer says emphasises the car's character as a jewel.
Its wheels are designed to form a star, the historical symbol of Bvlgari, and are finished in black lacquer with gold trim and a jewel badge in polished gold.
The interior is even more radically designed, featuring a dashboard upholstered in past Bvlgari silk scarf collections, while the teal-coloured leather seats feature golf details and scarf inserts. The highlight for collectors will be the three semi-precious stones in the steering wheel, with amethyst, topaz and citrine stones  set in a removable brooch within the 500 logo, made by Bvlgari's master goldsmiths.
500 Kartell
This is arguably the most imposing 500, from Kartell, an iconic brand in Italian industrial design. The firm has recently developed increasingly sustainable products, and it describes the exterior as a 'monoblock colour' concept, where the materials are all finished in Kartell blue, derived from one of the firm's famous colours.
The panels have a mirror effect thanks to environmentally friendly paint, while the Kartell and 500 badges get a sense of depth through sandblasted polycarbonate.
Again, the details really impress, with the front grille, wheels and mirror cappings constructed using recycled polycarbonate from parabolic reflector lights. The patterns reference Kartell's iconic Kabuki lamp, seen in the studio, and they feature throughout the interior, both in the dash panels and on the seat upholstery.
500 Giorgio Armani
It's quite fitting that Giorgio Armani should have partnered with Fiat for a one-off 500, given that his birthplace and business are both located just a few hours by autostrada from Fiat's HQ in Turin.
Armani's take on the new 500 centres around sustainability and, unsurprisingly for a high-end designer, tailoring. The feature that jumps out first is the bodywork engraving, where the micro-chevrons are designed to look like the texture of fabric. The paint contains titanium oxide, designed to absorb pollutants.
Another striking feature is the 'GA' logo, which has been incorporated both into the wheel design and on the roof fabric, while the seats are trimmed in leather sourced from iconic furniture maker Poltrona Frau.
The wool piping carries on the micro-chevron effect from the bodywork, and more natural materials are used on the dashboard, including reconstituted open-pore wood embellished with thin layers of aluminium.
Q&A with Giorgio Armani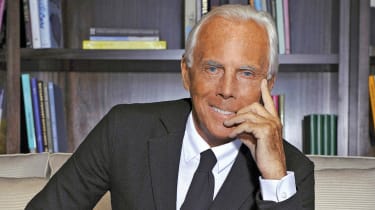 Q: Given the proximity of Giorgio Armani's headquarters and Fiat's HQ, how important was it to be involved with this project?
Partnership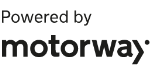 Need to sell your car?
Find your best offer from over 5,000+ dealers. It's that easy.
A: "It is essential that I am involved in the design of everything that bears my name. I owe it to those who have followed me for years, and who associate my name with quality, elegance and timeless style. Armani equates to luxury and great craftsmanship."
Q: How much did the project centre on sustainability?
A: "I believe that sustainability is a critical issue; it's a question of ethics way before strategy, because environmental issues should concern everyone as inhabitants of our planet. The Armani brand has always distinguished itself by adhering to a series of clear values that characterise its actions and products. And this was also the case for this project."
Q: What was the biggest challenge when designing the 500 Giorgio Armani?
A: "I continually seek out new challenges, and new experiences. And, I believe that every project presents challenges which pique my desire to achieve the goal. This project stimulated my creativity, in an area in which I am less used to expressing myself. It was the first time, and it was rewarding. I am satisfied with the result, which stemmed from feelings of understanding and mutual respect. I believe that together we managed to create a sophisticated and contemporary product with a strong personality."
Q: What are the similarities between designing high-fashion garments and cars? How do you translate the essence of Giorgio Armani into a car?
A: "As I have made my brand into a lifestyle that ranges from clothing to accessories, from fragrances to interior decor, I believe that the most important thing is to marry the vision with attention to detail, to find the right balance between research and tradition, creativity and comfort. These are the principles that I adopted when designing this vehicle, first conceived in the fifties, which has retained its charm over time."
Q: Which design feature are you most satisfied with?
A: "I'd say the colour, racing green. I find it an unusual shade for a car of this size, and that makes it special."
Click on the links below for more from our Inside Fiat Chrysler Automobiles special...