Honda S800 1967-1970
At 10 in our top 10 fast Hondas is the S800 roadster.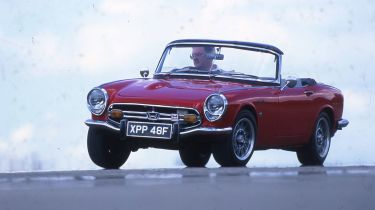 The S800 was the UK's first Honda, hitting our shores in 1967. But the story of the brand's sports cars had started four years earlier with its first-ever production model: the S500. This two-seater used Honda's motorcycle expertise in its drivetrain. Powered by a 44bhp 531cc twin-cam four-cylinder that revved to a heady 9,500rpm, it featured chaindrive to the rear wheels and a 680kg kerbweight – although fewer than 1,500 were produced.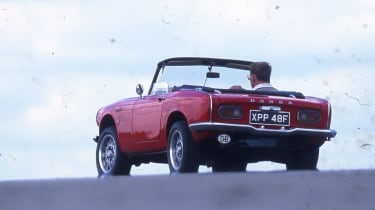 In 1964, the more potent S600 arrived, with 606cc and 57bhp. This was offered as a roadster or coupe, and became the first mass-produced Honda – 13,000 were built.
Then came the S800. Later versions had a conventional driveshaft and a live rear axle, while the 791cc twin-cam made 70bhp, so it hit 100mph. Honda's motorcycle tech meant the engine revved to 10,000rpm.
Honda S800: key specs
Engine: 791cc 4cylPower: 70bhpTorque: N/ATransmission: Four-speed manual, rear-wheel drive0-62mph: 13.5 secondsTop speed: 100mphOn sale: 1967-1970
The all-time best fast Hondas
1. Honda NSX 1990-20052. Honda Civic Type R 2017-date3. Honda Civic Type R 2001-20054. Honda S2000 1999-20095. Honda Integra Type R 1995-20016. Honda Accord Type R 1998-20027. Honda Civic Type R 1997-20008. Honda Civic Type R 2007-20109. Honda CR-X VTEC 1989-199210. Honda S800 1967-1970
Fast Hondas Special